Love immature and MatureWhat is love?
At the heart of many works of literature and art is the attempt to understand and describe love. This feeling remains one of the most beautiful mysteries of human relationships, which, I think, not worth to solve. How to explain that one person, who is perceived as very good and worthy, we don't like, and the other, with a lot of shortcomings, love? It is not clear... just to say that this feeling, forcing to suffer and be happy at the same time.
This is one of the most powerful motivational forces that drives man.
Someone wise said, we come into this world with one purpose: to love or to give it.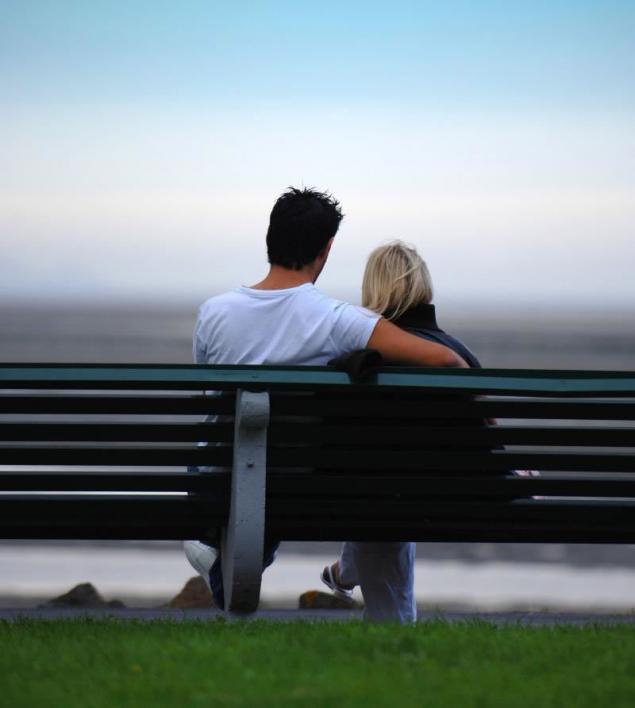 LOVE WANTS TO CARE
As you can see it from the point of view of psychology?
The Alfred Laengle, Austrian psychotherapist, a student of Viktor Frankl and the founder of the Austrian school of existential analysis says that love is a relationship of entities, a freedom which makes a person stronger, more real and essential. Love makes people generous, he wants all of his to share with others. It is experienced as a great value that is scary to lose, so there is a desire concerns. Love wants to take care other, take care of it. We begin to care about the health of another, to protect his dream, rest, want to give him all the best. And if something happens with the loved his sense, we suffer. The German philosopher Max Scheler wrote: "to Love is to see another in what he can become — to become even better, more himself."
Marina Tsvetaeva writes almost the same thing: "to Love is to see man the way God intended and not realized by parents."
A love that asks nothing in return, is a Mature love.
It is configured to give, not just receive, living shared values, joy, to help each other in the implementation of himself in life, to something to create and shape the future.
THE WORDS OF A LOVING MAN
What will tell us is Mature love? Well, what do you have in this world, how fortunate that I can communicate with you, to be, to spend time to help you in your development, follow the path together and delight each other. Mature love does not slow down, and helps the person to develop. When the beloved says: I want to learn something, Mature love say: I'm glad you'll devote time if this is important to you. And although we will be less to see, I'll get over it. Immature love begins to yell: no! What about me?! I'll die without you, wither I will be sad and lonely! Immature love demands attention, Mature — gives it, without losing sight of his person, too.
Mature love is free, it is free so that may even allow another to leave the love. Even if they have the feeling that with me it would be better. But if the other wants to leave, then he needs to try to find himself in another. LOVE STORY
Once I heard supposedly the real story, when the husband comes to the wife, with whom he lived for twenty years and said I'm leaving you, I fell in love with the other, she's younger, more fun, more interesting to her. He went to collect things, and when he returned to the room, he saw that his wife laid a festive table and opened the champagne. — What's the matter? — surprised husband. — I am very happy for you, you got a new love, it is happiness. A week later, the husband returned to his wife. — Angels do not go, — he commented on his return. Don't know whether it is true story, but the reaction of his wife could be an example of Mature love.
IMMATURE LOVE
What is the difference between Mature and immature love? If a real love we can call the seer, that immature love (we belong and love) is blind. Love sees the other not as he is, and the idea, the image that I have in another. In this way more of myself, my desires, than a real other. Immature love is from the internal deficit and wants to fill it at the expense of another, want more to and completely own the other. In immature love people more than looking at yourself.
CRITERIA FOR MATURE LOVE
What are the criteria of Mature love? Mature love man needs in a relationship, but don't depend on them. In a relationship there is trust and loyalty. The space relationship is such that they have a place of mutual respect, the right of each partner to be themselves, to realize not only the joint but also their interests and values. Mature love people can listen to the partner, without prejudice to its and living in their important and valuable.
He can speak not only about the things you like, and to discuss with the one she loves, the unpleasant aspects of relationships, to look for compromise and ways of conflict resolution. By doing this together, based on mutual respect.
True love always wants to continue, it is filled with meaning, wants joint creation and fruit.
Such fruits are often children, is joint work or business. Mature love sees the person is not the way it wants to see, and the way it is, with all its weaknesses. Mature love can accept the person's imperfections and loving him so, not trying to alter by itself. Sooner or later your partner we notice traits or features that we don't like or not close. But if something is very important to us subjectively we like it, we take it that our view is not great is a sign of great maturity. This gives you the chance to save the love, because the feeling might melt away like a cloud, if it is not protected.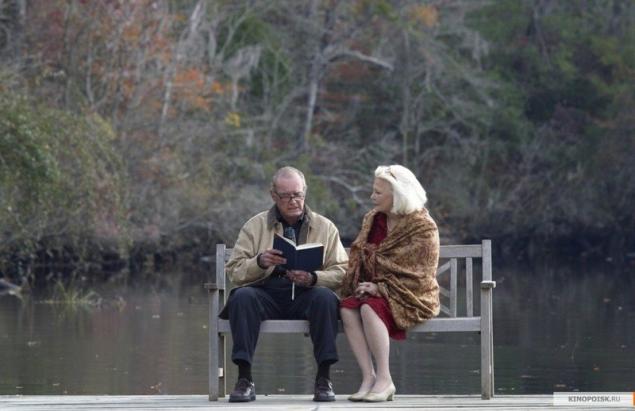 ***
No princes, there are people. Love the man, not his image — not easy, but possible.
And in order to not require another one to you devoted your whole life to live, your interests and fill your life, try to do it for themselves.
Then it will be less claims and reasons to be unsatisfied, the space of love in this case becomes free, easy, it is pleasant to breathe and to live. In conclusion, I would like to recall an amazing story by Henri Barbusse "Tenderness". It consists of five letters about love: great suffering, filled with amazing tenderness to tears and incredible care of his beloved.
Love you... This.
published  
Author: Svetlana Mardoyan
P. S. And remember, just changing your mind — together we change the world! ©
Source: thezis.ru/zrelaya-lyubov-kakaya-ona.html