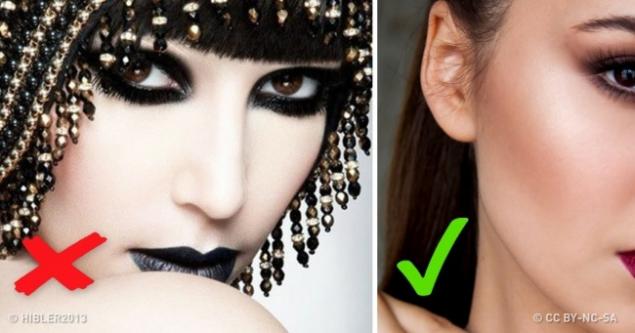 Dark shadows — the real trend of this season. But this does not mean that they must use. They require special attention, because the dark pigment is so intense that one mistake can cost you the whole way.
The website
will tell you whether or not to apply makeup to dark colors and how to do it.
Eye color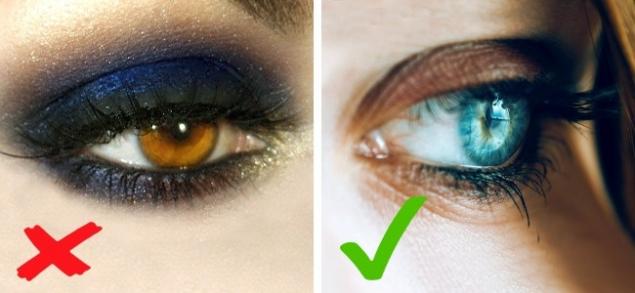 For each eye color for a darker shade. If you have blue or gray eyes, give preference to
black
and
coffee
shades. Green-eyed better suited to a
dark brown
color, but you can also try
purple
and
dark green
shades. On brown eyes look good
dark chocolate
and
black
colours.
The size of the eye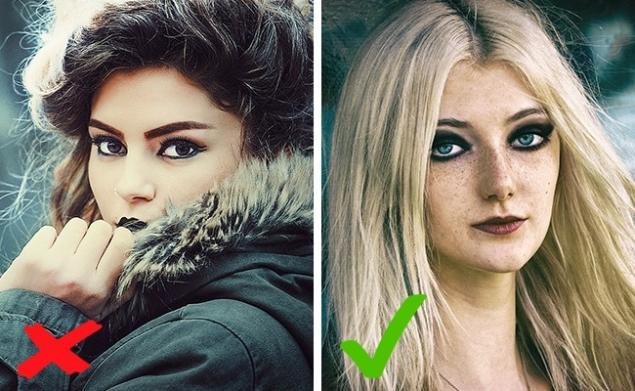 Dark shadows enhance eyes, but make them much smaller. If incision your eye and so small enough, you should refrain from dark shades and try out more
bright
and
vivid
tones. It is also worth to adopt a
neutral beige
tone is suitable for any eyes.
Day or night?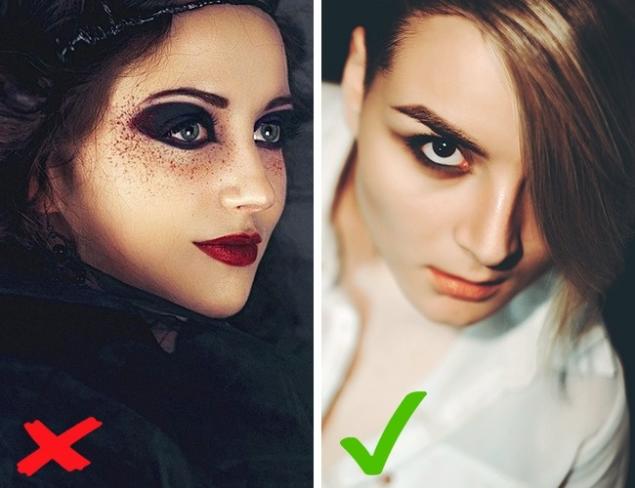 Very long time it was thought that dark makeup is appropriate only in
evening
and
night
time, but now it is in the past. For everyday use it may not quite fit, but on special events it will be fine.
To the makeup did not look too bright, dilute dark shadows
and bright lipstick
. To soften the image, you can combine them with
a beige color, a touch of champagne
and
gold metallic
.
Skin color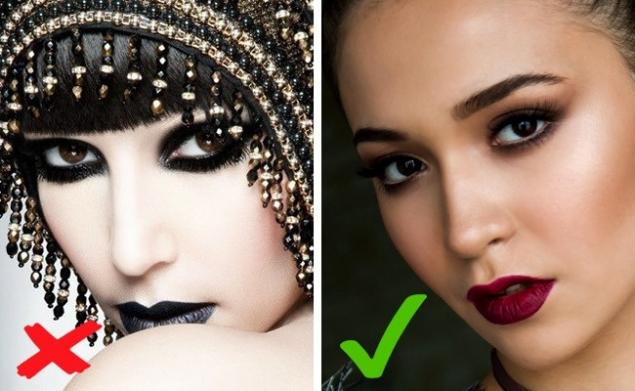 You should be careful with dark shadows if you have very
fair skin
— they can give you a pale and sickly appearance. To avoid this, you should combine
dark
and
light
shades of shadows. In this case, the dark shadows create
contrast
, which will mark out your eyes.
Source Yo Amo los Zapatos
Photos on the preview Hibler2013, CC BY-NC-SA
See also
10 ways to visually increase eyes with makeup
10 colors in makeup, which are suitable for any type of appearance
via www.adme.ru/svoboda-sdelaj-sam/10-cvetovyh-reshenij-v-makiyazhe-kotorye-podojdut-vsem-1459565/