The place is busy!
Please tell me you have in the kitchen to really accommodate two kitchen cabinets? And the third couch in the living room will fit? And how about the four washing machines in the bathroom? Excellent!!!
Imagine how much you can manage to wash in four magical tools to facilitate the share of Housewives and householders.
On the three sofas is also possible to lie consistently, and if you are very large or greatly skilled, and at the same time try. And the kitchen with two plates it is possible to cook four hands, suddenly to you at birth equipped with four arms rather than two, like most of us mere mortals.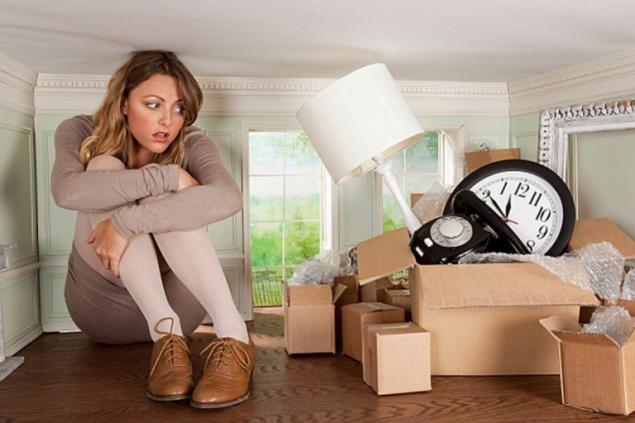 This is surprising, as the question relates to home or work, so people have included sanity:
a new bed is not needed, we are still old and not "legali" to place in the hallway a new wardrobe, the old first to the country we need to take, but the table we shouldn't, of course, the neighbors were given, might be ask back? Shelves to buy is irrational now, because the crisis, let's make a handmade masterpiece will be the pride of our office.
But the topic of relationships, so once a noticeable lack of a sense of proportion, style, intelligence, and other crucial qualities necessary for the practice of design relations
. And here is the reason! You need to think and learn to combine beauty with practicality, because you live for years!
Girls write that they simply essential a new big closet (read — husband ) but nowhere to put it, to hang and put nothing in it, and for a 15 years follow forgot all children Yes parents engaged.
Service efficient design is likely to deny you a new wardrobe because Superintelligent sentient beings of the Universe do not make unnecessary movements.
Why do you need a whole wardrobe, if its chaos, you may well do a backrest for a chair, an old stool or even on the door of your robe to hang. For robe, separate dressing room don't need, don't be fooled and don't try to cheat the Committee on sustainable home design, there are the smart guys work, you see everything at a glance on your life. Men also want a lot of things! Give them a simple not any gas stove and so cooked, and steamed (but not brain), and stewed, and dried, and modes need to be displayed, and so tasty and was prepared, but still starts with the remote control. And silently! Well, the design is beautiful, of course. There are also such!!! There are, of course, but not the fact that they are well built that you have in your home, so it is better to prepare in advance.
As well as in your life may come (and stay) a good and meaningful if you're not looking for it?) Say, what are waiting for, but do not expect and do not prepare.
Where guests are welcome and well-met, the house is full of love, warmth, light, good mood and gifts.
But if you guests were invited, and then told them — Oh, I have to prepare not have time, let's drink some water, get too not clean, the chair is broken, better don't sit and in the corner here, wait quietly. Oh, sweetie lying around under the bed — you want some candy? Or to call the person called, he came, and you give him surpriiiise!!!
You thought the two of you communicate, but no, I'm an open person and friendly so, I want you to meet Peter, my best friend, and do not need any conditions, Peter was, Peter is, Peter is at all times. Yes, once we met him, but it's all in the past, now we're just friends, accept it as a fact. And it Demid, we are with him on the drums learning to play, he teaches me so sometimes stays with me for the night, we're friends. And this is Aragorn, Aragorn know? Well, Aragorn... come on! Aragorn — son of Arathorn, Isildur's heir, do you remember in Lord of the rings was such a king? So, this is one of his past incarnations, we recently installed this at a session of regression. And I was just his lover, the beautiful elf seen in the movie? Immortal one. Yes, that's me! Cool, huh?
And men? Four times already divorced and children from different women have, and now books to read, lectures to listen to and say — Oh I don't do just what I please to it to me was empty, so was reasonable, with normal parents, with good ideas about life, loyal, honest, loyal and to always inspired.
And to accept me as I am, together with my ex-wives and three children from previous marriages. The books I read and lectures listened to — this is a very cool level, don't tend to read and listen to, and say that I wasn't such a troublemaker, and his wife, the former bad, did not appreciate my dignity. And place husband or wife can take overly close emotional dependent relationship with the mother or father, children, brother or sister. To save seals, to work from morning to night, "give birth" to his business instead of her husband and child, and such that neither the time nor the energy for life was not at all.
Or you can "give birth" to his third or fourth "child" in the family, the husband realized that he there generally is no place better to go live somewhere else.
And men can be everything at home to wash, to wash, to clean, to iron, and if, God forbid, the woman and decide to assist him in household matters, it is better to screaming to take away her MOP and say that he used to wash floors, it's comforting. And you can take offense at it even if he ate the cheese, which would add to delicious dish from potatoes.
What else do to cause problems yourself in your personal life? Yes, a lot!
The fourth higher education to certainly a thing to do, endless soul-searching, hard clinging to the past, the careful keeping of resentment, hatred and anger. To kill his self-esteem that, in childhood you and was incorrectly addressed, and nothing that childhood is over 15-20 years ago, you need to continue to live in the role of the child and do nothing in order to become adults. Your health can start, and stronger! Not only you had a job to do, but your whole environment, especially to children.
But the children will have a good reason why you should not do with your own life! What personal life, what are you? I need another mom to save the Pope to build a house, and grandparents the world to show the children on their feet, to restore order in the house, in the country, and at the same time and in the yard of his nine-satipatthanas. And because you do not want to stop this activity. Why such scenarios are so attractive for us?
Yes, all because to free up space for a happy personal life it is necessary to do huge work to disassemble everything, get rid of unused, to rebuild the system of relations, to reconsider the system of beliefs and so much more, but it's still work.
Knows each of us deep down that life is right and what needs to be changed, but delay until the last moment. Well why not comes the one who wants to see next, or leaves, when the space around us is no more. But if you look closely, and it was not really. In your cluttered it is unclear what the room can be temporarily pushed a coat hanger on wheels, but after some time this hanger the same way and drove the guys from the Committee for the rational design, for the temporary can become permanent.
Razmenivayas not on trifles, if we have decided what to remodel in your home life, so start with a thorough revision and redevelopment. Room by room, floor by floor, and after a while will be surprised how well it turns out that you can live in your old house.
And in some incredible way there is a wardrobe, kitchen set, and the miracle stove, and all the other beautiful and practical. Although not so incredible the way it all comes,
it is rational design for without words, everything you know, so shipping myself to wait not make. Reclaim space. I wish you happiness.
published  
Author: Dean Richards
P. S. And remember, just changing your mind — together we change the world! © econet
Source: www.facebook.com/dina.v.richards/posts/10152953608674452:0