4 mistakes parents to educate the child an unhealthy attitude toward food
Unconsciously, parents can raise a child with damaged dietary habits. Strict rules of eating can destroy a child's contact with his body, to recapture the feeling of healthy hunger and the joy of saturation. How not to raise a man who doesn't care what and when to eat?
1. Don't make to eat up
On the bottom of the jars still have a little bit of baby food but the baby has been fed and turns away? Don't force him to eat. It is not necessary to decide for him how he should eat to be well fed and healthy.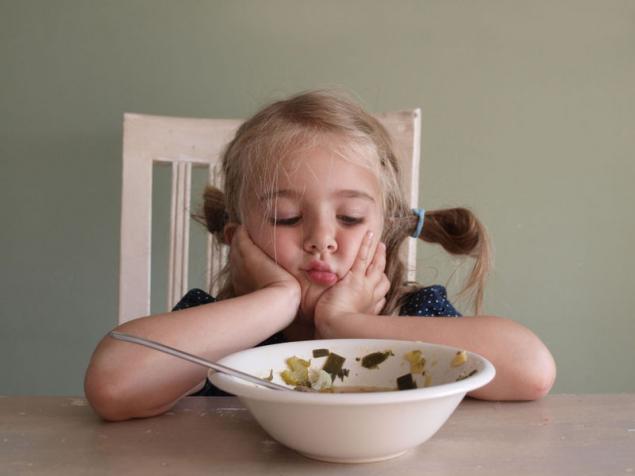 If the child recognizes that not hungry, do not force him to eat, otherwise he will learn to eat or not to offend mom. Or eat the whole batch just because there is a standard serving.
Better help him to form the skill to listen to their own hunger and to adequately react to it.
Teenagers, over which parents have lost control and finally ceased to overfeed, happy to "leave there" and move on to a diet of potato chips and Coca-Cola. Maybe not because it's so delicious, but because for the first time in my life they can choose what to eat.And by "normal" food they have instilled disgust.  
2. The food is not a reward
Ice cream for the five chips for the time made "homework", a chocolate bar for going to a terrible dentist. Gold medal get eaten other food. The cake only after the soup and the second! Eat the whole dinner, and you get candy.
This may teach your child to think that everyday food is tasteless. And, most likely, will learn to overeat. Who refuses cake, even if the stomach is already full? Especially when the cake — the only truly delicious food for the day.
3. The food is not the enemy
"Assign" as many harmful products, not only fast food, spicy and fried foods, and most ordinary potatoes, bread, biscuits or pasta, you will make your child feel guilty for something they want delicious.
His relationship with the usual chocolate or cake will be full of doubts and worries. After all, he was told that starchy foods fattening, sweet and bad.
4. Don't make food the only joy and fun
If you don't go to the movies, listening to music, not to call guests and by not walking to friends, the child will begin to learn how to get positive emotions from the available sources — cutlets and cakes.
If the child all day will be bored, then lunch menus, dinner and dessert automatically becomes the most interesting event of the day, and a trip to the shops — holiday.
More rejoice and teach to that
child, because the desire to experience positive emotions natural to man.
published  
Author: Yana Filimonova
P. S. And remember, only by changing their consumption — together we change the world! ©
Source: lady.tut.by/news/food/534800.html