Soda and glue
in a combination can work miracles! About this Amateur recipe even says "Wikipedia". Cunning women use it to solve small domestic problems, but experienced owners and owners of computers so repairing plastic parts. Be sure, this effective method will greatly simplify your life!
You'll be surprised when you see how firm the connection gives
the superglue and baking soda
. They allow you to bind up the broken plastic items "tightly". The mixture hardens quickly and becomes like a plastic. Look, how you can fix the thing you were going to throw away!
Superglue and adapalene tips
Before you glue the plastic, degrease the surface.




Apply the superglue and fix it.




Top liberally sprinkle the glued area with baking soda.




Generously pour superglue.




On the other hand doing the same.




Sprinkle with baking soda.



As good as new!



Using these cheap components you can fix anything!
Your friends will carry you in my arms, if you will share with them this amazing idea.
Now everyone can publish articles
Try this first! To WRITE an ARTICLE the Author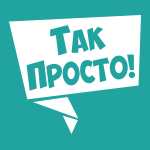 The editors of "Site" Is a real creative laboratory! The true team of associates, each a specialist in their field, United by a common purpose: to help people. We create content that's really worth sharing, and a source of inexhaustible inspiration are our favorite readers!