Each of us has some special secrets that we use to
fill your body with energy
.
Someone is doing exercise, someone takes a cold shower, someone is drinking tonic tinctures and potions and special vitamins.
And I want to share with you my simple and proven method which has many years use and recommend to all.
The basis of this Eastern technique is one of the exercises of the ancient
Chinese Qigong exercises
. Remember it is very simple to do even easier and all it will take you only 1-2 minutes.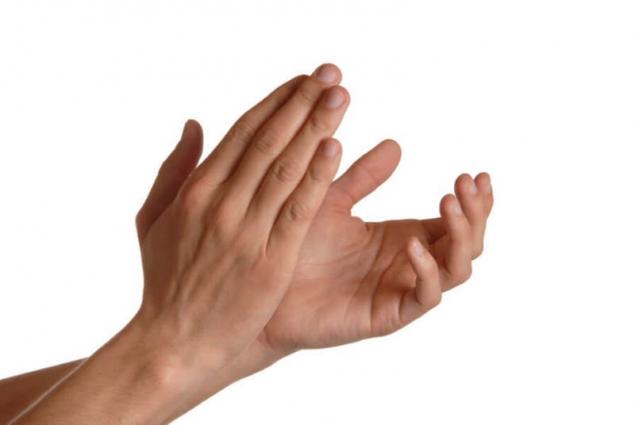 POWERFUL ENERGETIC PRACTICE — PAT
This practice is called Pat and she is able in a short time to restore your vitality, bring all of your muscle tone, prevent various diseases.
Moreover, doing it every day for a long period, you will always look 10 years younger.
During this practice, on a physical level, your body
will increase blood circulation
, which means all of your clogged muscles, stiff joints, weakened internal organs will get more nutrition and will start comes to tone, strengthen bones and tendons will become more flexible joints, and the body begins to get accumulated toxins, increase metabolism, improve the condition of skin and hair.
The energy level of this practice, we will improve the flow of Qi (life energy) in our body.
It is very important for all those who are not moving, not eating, constantly in stressful situations, thereby contributing to the stagnation or uneven flow of Qi in the body.
Lock the circulation of this energy causes inflammation in various organs and tissues, but also leads to disruption of the entire body systems.  
Chinese self-massage
So, all you need to do is
every day at your convenient time
( better to do it in the morning),
and rattle hands the whole body top to bottom for 1 to 3 minutes
.
When you exercise you can stand or sit (preferably stand).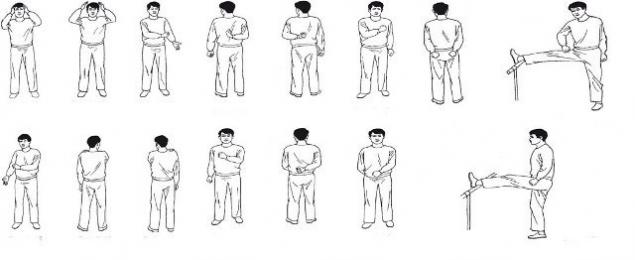 Pats are rounded palms or knuckles, gathered in his fists.
Start with the head and face, a rattle from forehead to neck, then to the neck, the right side, separate the left side about 50 times. Right palm very gently gently on the left side of the face and neck, and the left palm on the right. RUB the ears.
Then Pat the neck from the back and front side, down on the shoulders also they are thoroughly applaud. Pat left hand on right shoulder, right hand on the left
Extend your left arm forward and tap her right hand on all sides 25 times, do the same on the right hand.
Squeeze his hands into fists and clap your left hand across the right side of the back, trying to reach the most distant place, then with the right hand Pat left side of back.
Bottom-up clapping the chest about 50 times
Clap hands a belly full, go lightly with fists on the lower back. Approximately 50 times.
Clap hands buttocks and legs. Pohramyvaet each leg separately, bottom-up from the Shin to the thighs, from all sides. Also 50 times.
Finish this massage with a gentle tap of feet.
This simple practice is done in a fairly quick pace, you need to knock a bit, without fanaticism, and despite the fact that each exercise is performed for 50 times, it is done very quickly and all you will take less than five minutes.
Carry out the practice several times a day
especially effectively it works when it feels tired or sleepy
.
Got up, patted himself quickly and went to make the world a better place.
Doing these exercises, I always imagine that patting the body, good energy shapeway deep into the body, and the bad, the stagnant and dirty, vyhladavaju of each of its cells, as the dust from the carpet.
After this three-minute self-massage, feeling fresh, light, filled with energy, lost somewhere all the bad thoughts, and the body just comes alive and breathes.  
The law of small doses is a fundamental principle of Chinese medicine.
Throughout life you need to do simple things that don't take much time but they should do regularly. And then the probability to live without diseases and to always look 10 years younger, to be filled with energy and life force.
Try it now and see for yourself what the "buzz" will experience your body as thankfully it is you will respond in response to this simple but magical exercise!
One of the similar variants of such self-massage can be seen on this video. It is a bit different from the techniques that I have described, but in fact it is the same.published    
Author: Alain Yasneva  
P. S. And remember, only by changing their consumption — together we change the world! ©
Source: zdorovyda.ru/pohlopyivaniya-energeticheskaya-kitayskaya-praktika-s-moshhnyim-ozdoravlivayushhim-i-omolazhivayushhim-effektom/