Micaela Pedrosa — social designer from London. The girl, inspired by the values of democratic design and the culture of "do it yourself", aims to contribute to the development of society.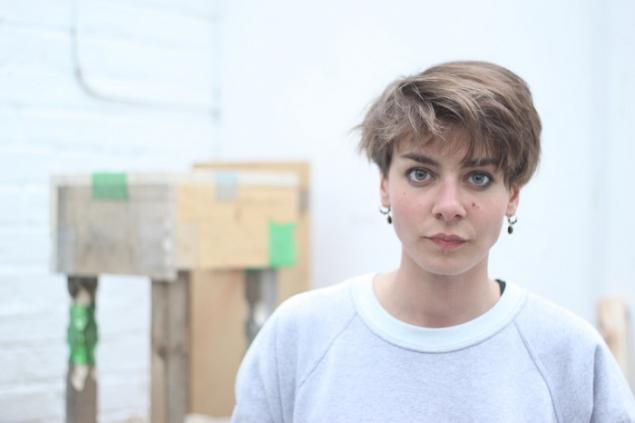 Michaela found a universal method, how to make a variety of furniture entirely
without nails
, connecting details with the help of ordinary plastic bottle.
Today edition
"Website"
shares the technique of using plastic to manufacture these accessories by yourself.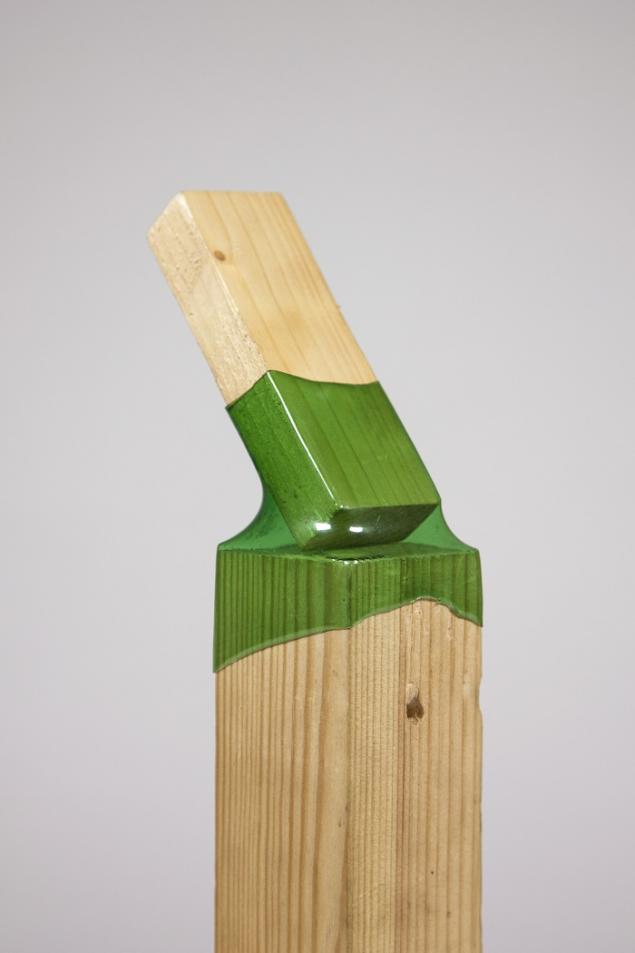 Furniture from bottles
To build a similar stool at home, you'll need a plastic bottle, a few wooden sticks and a heat gun.




The neckline and the bottom of the bottle to be cut.



Combine the bars with the plastic tube, we got out of the bottle and heated with a Hairdryer.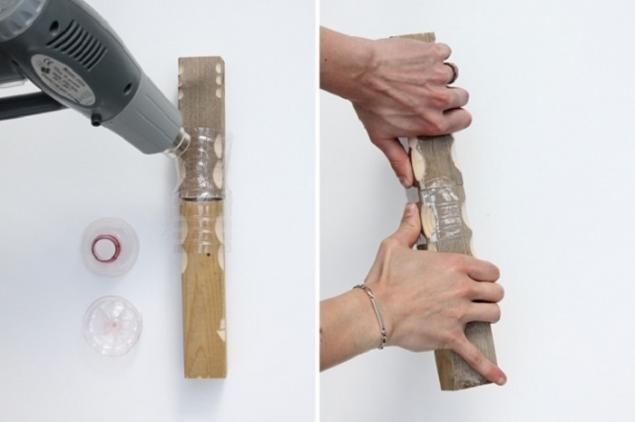 Plastic under high temperature shrinks and connects the bars between them tightly.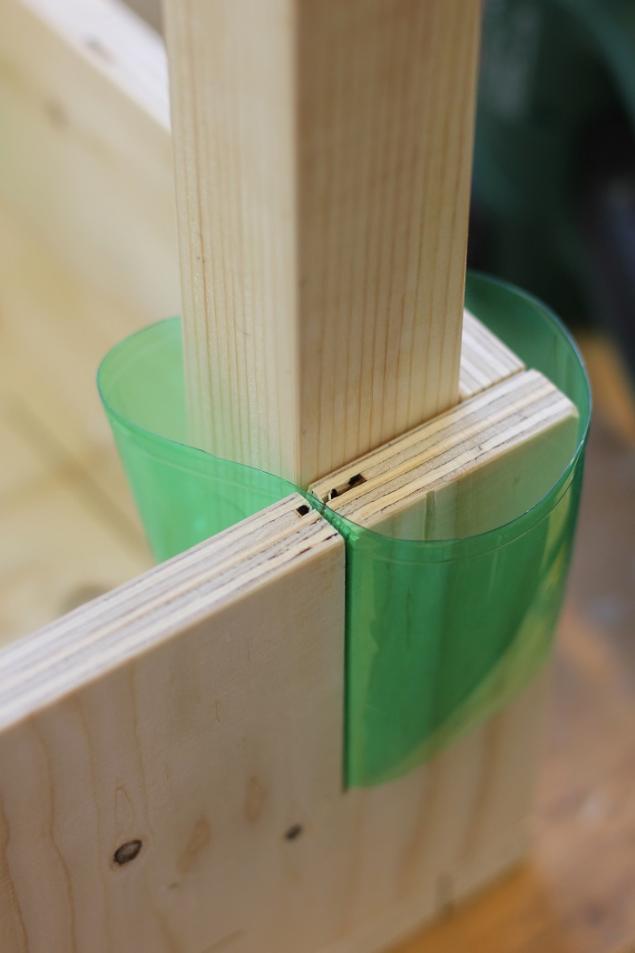 The thing is it is quite durable. But the aesthetic qualities will appeal not for everyone. And Michaela knows it. But the main goal girls is to share your great idea!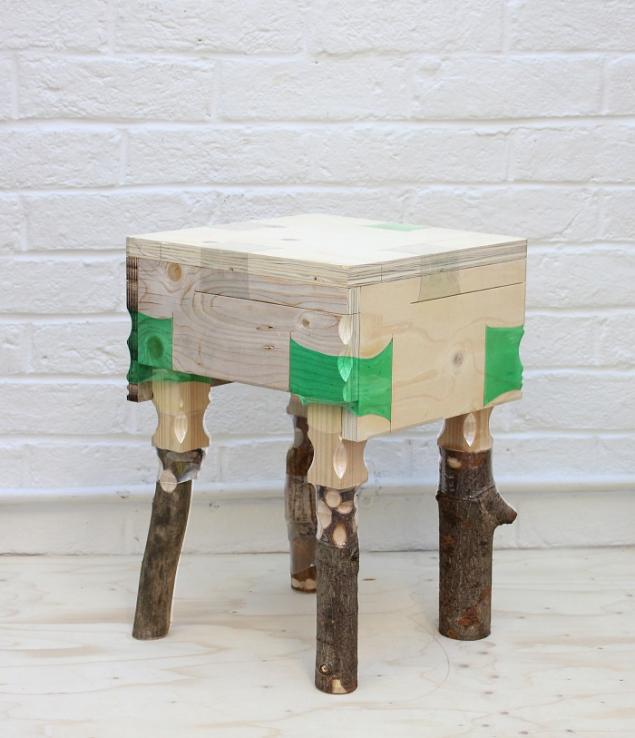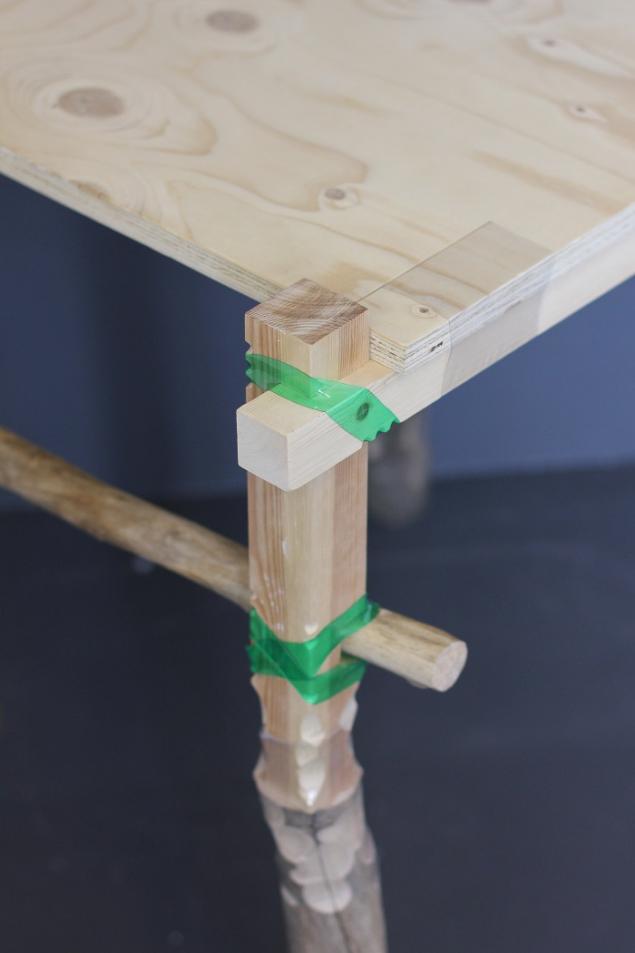 If you work on the design, it is possible to make a nice stool!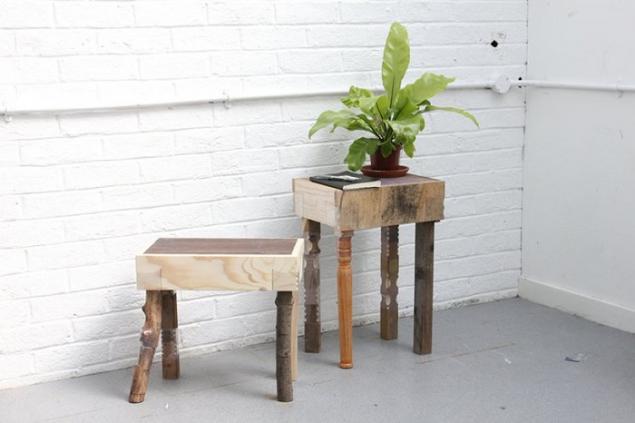 Not a sight most ordinary, at first glance. Because art knows no boundaries. But I agree that the idea of using plastic in the home is quite interesting and relevant!
Now everyone can publish articles
Try this first! To WRITE an ARTICLE the Author

Christina Mironyuk Fan of painting, especially Monet and Klimt. Loves movies, appreciates the music on vinyl. The architecture and sculpture that inspires inquisitive personality round the clock! Christina has been studying digital technology for prosthetics in dentistry. The girl chooses minimalism and simplicity in the interior, and in life. Inspiring mountain view and the book "Twenty thousand leagues under the sea" by Jules Verne — that is necessary for the happiness of our charming author!