A resident of the Urals and Siberia took part in a candid photoshoot. The girls starred in their underwear on the slope "Ezhova" mountains near Yekaterinburg.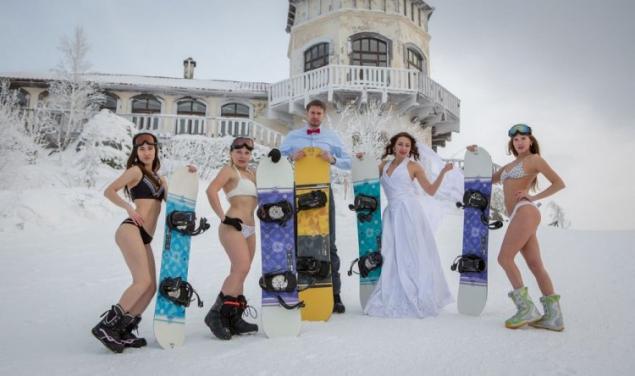 Reportedly, two girls came from Chelyabinsk to ride the slope "Ezhova mountain" is almost completely naked. Snoubordisty agreed to undress for the photo shoot despite the extreme cold.
"The administration and staff gave their full cooperation. We plan to attract the attention of young people to active recreation: snowboarding, skiing. Intend to cooperate with all the ski complexes of the Sverdlovsk region. Complications were not particularly no. Made a proposal to the owner "Ezhova," we have provided equipment, lifts, hot tea. Two girls, by the way, especially for this photo shoot came from Chelyabinsk," — said the author of the photo shoot Cyril Filinkov.