Exclusive designer toilet Jemal Wright. Accessory encrusted with crystals of the highest quality.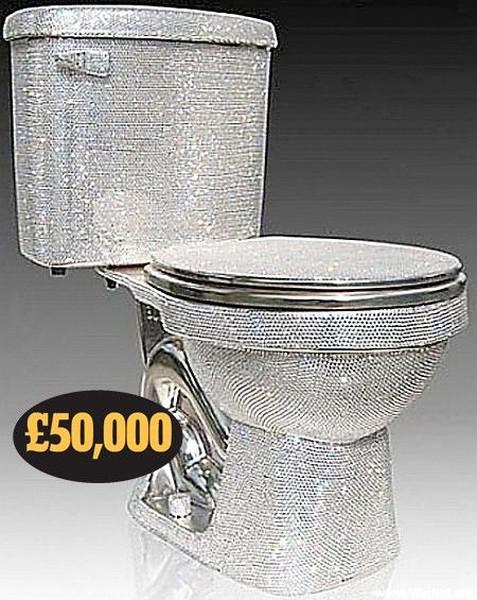 Japanese jeweler Ginza Tanaka offers a 21-pound Christmas tree made of gold, adorned with 240 jewels, including diamond pendants and strings of pearls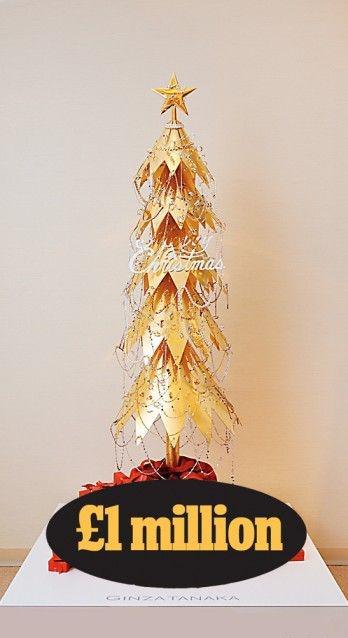 The firm Wrightson & Platt's for similar money otolёt your bust in bronze, silver, gold and other precious metals. Here is a sculptural portrait of a 11-year-old Ben, was cast in bronze and covered with 24-carat gold.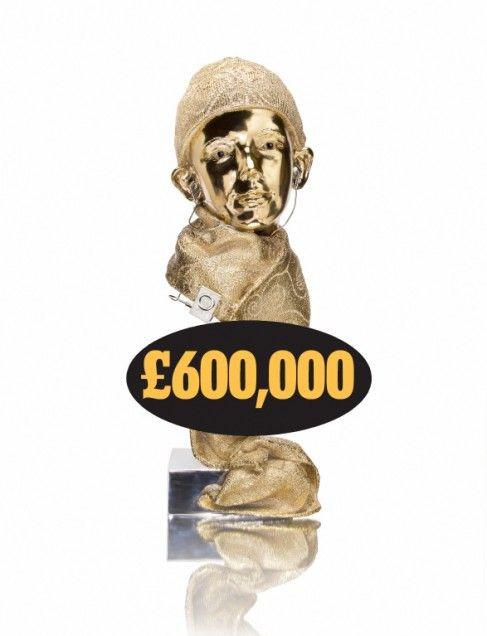 Treat yourself or a loved Fantasy Miracle Bra from Victoria's Secret, and designer Martin Katz ... Bra is decorated with 3575 black diamonds, 117 white diamonds and 34 rubies.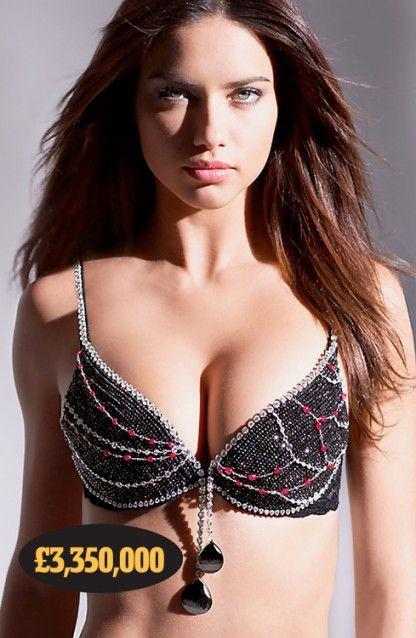 For spectacular drinking champagne on a yacht will approach this set - actually a bottle and stand of pure gold, which will keep the bottle in the upright position ... Gold-plated version is available for 5330 pounds.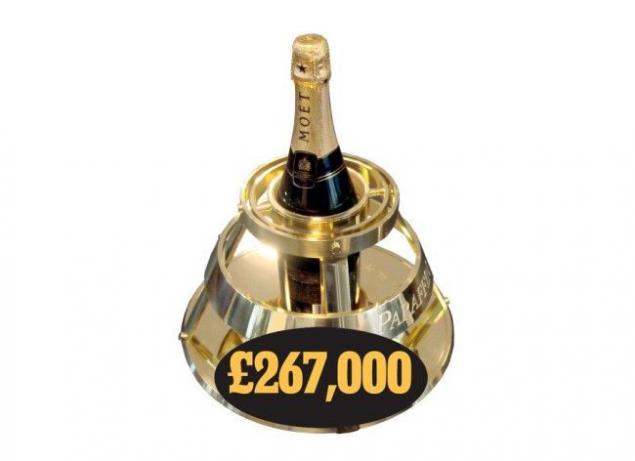 Perfume from Christian Clive sealed amphora expensive incense, the lid is decorated with gold and diamonds.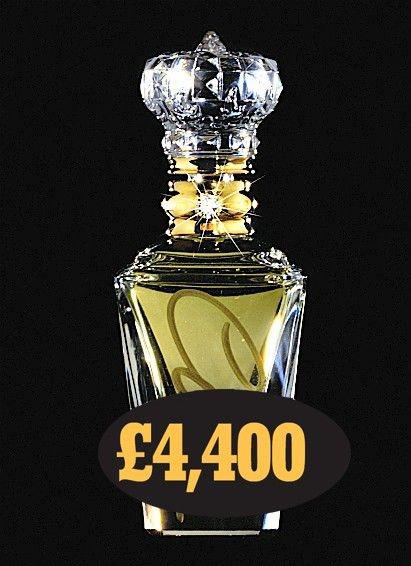 NNastolny football ... Probably for the glamor boys ... Toys made in Austria is covered by 150,000 crystals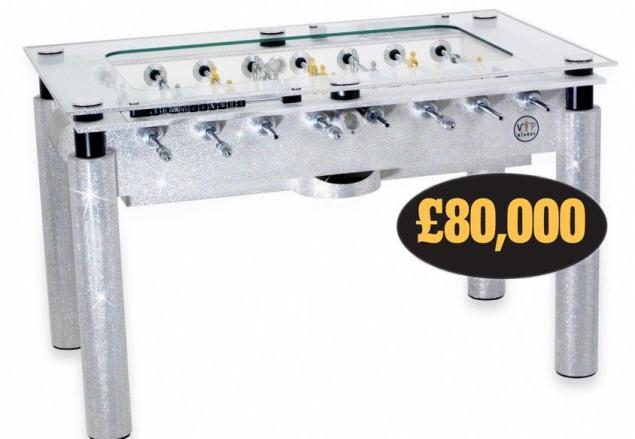 Small bottle of water. Decorated with 6,500 Swarovski crystals.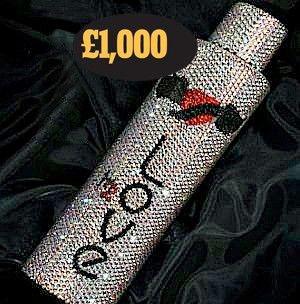 Golden headphones ... Decorated with 59 diamonds on each "ear».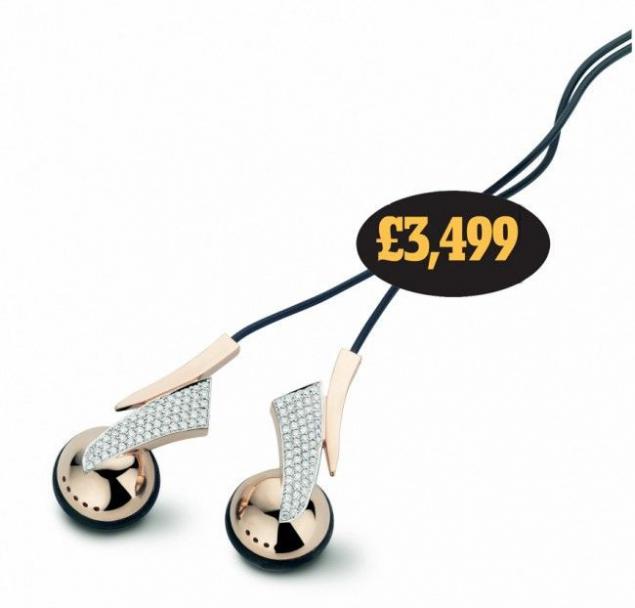 Notebook from designer Ayano Kimura, decorated with 12,000 crystals in 24-carat gold.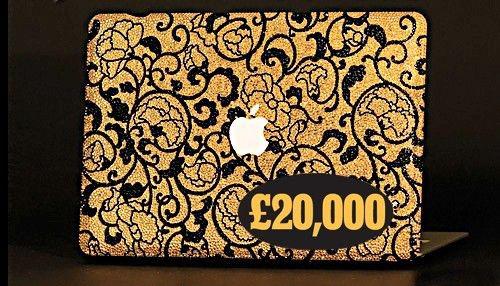 In addition - "mouse", is encrusted with 59 diamonds.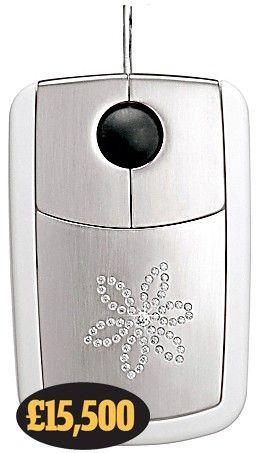 Finally, the exclusive Teddy Bear: the 125th anniversary of the famous bear campaign released a copy of the manufacturer of wool of gold lurex, sapphire eyes and a golden nose and mouth.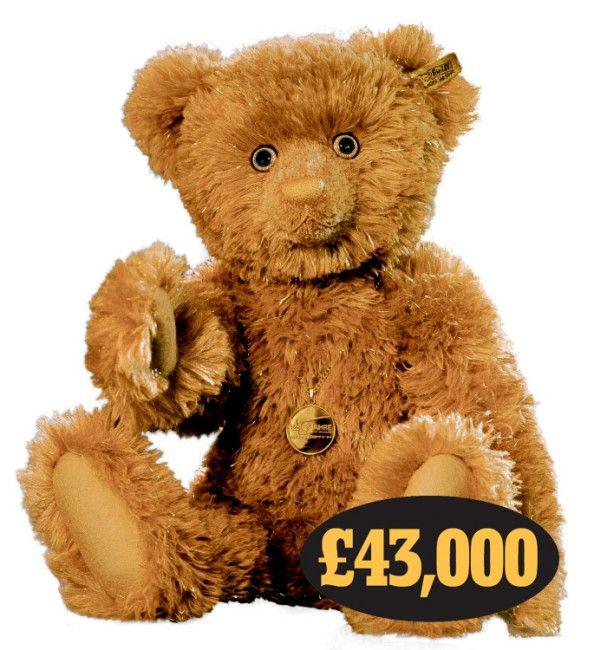 And here is the only gifts for lovely ladies - the most expensive in the world of lingerie. Swimsuit for $ 92 000.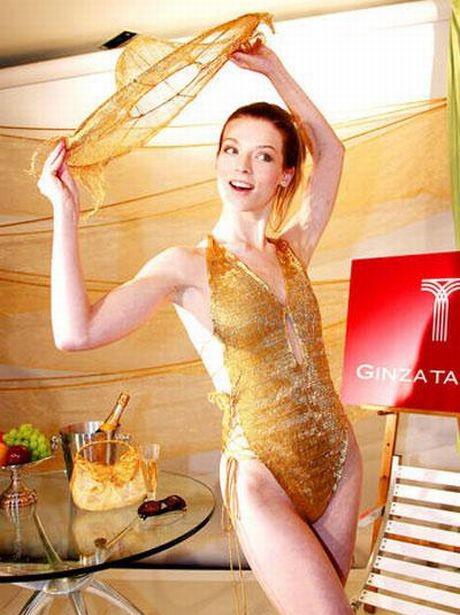 Swimsuit in which hardly anyone dares to go to the beach has created a Japanese designer and jeweler Ginza Tanaka. More than a month went from jeweler to pull out the finest gold thread and tie one swimsuit and dress.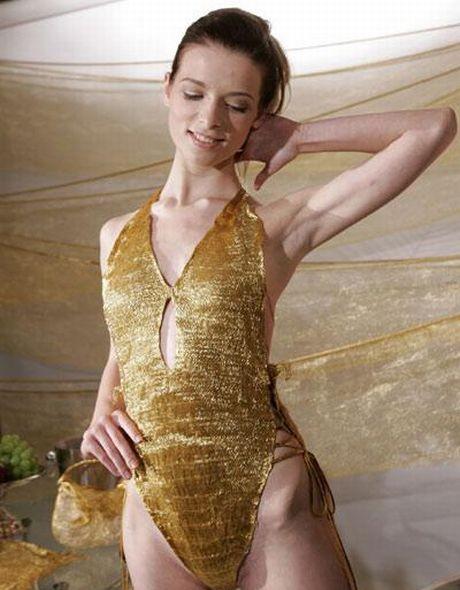 Gold swimsuit weighing 500 grams was estimated at $ 92 thousand dollars and a half kilograms weight dress - $ 277 000. This is not the first original creation jeweler - before he had created a golden foot massager and gold calendar.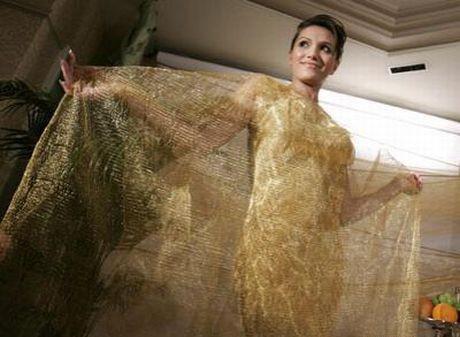 Bra for $ 108 000 ... 630 grams of pure gold, 7, 5 carats of diamonds and 2 000 hours of work needed by the Chinese jewelers to produce this masterpiece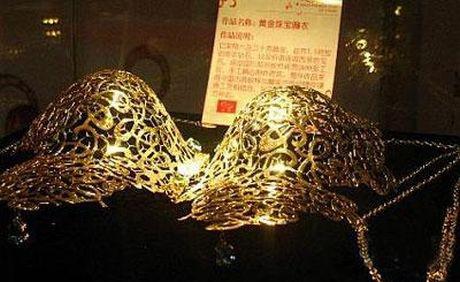 Bra for $ 160,000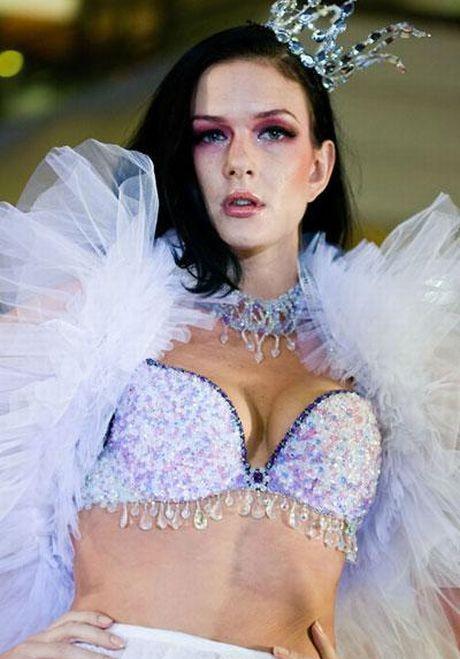 And thongs for $ 122,000 ... from jewelry masterpieces Triumph, decorated with gold and diamonds.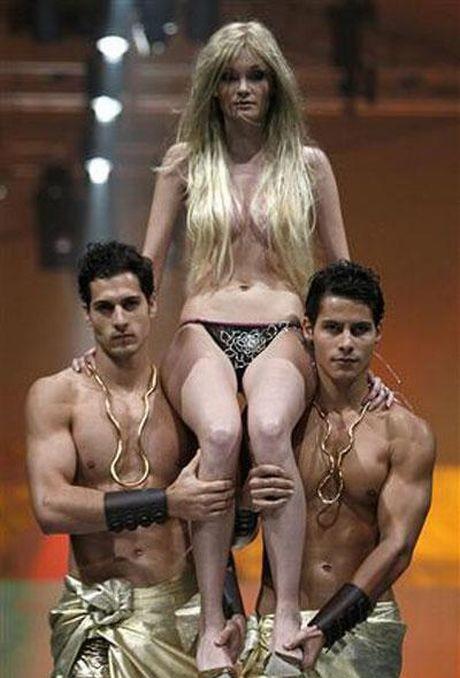 Underwear made of pure gold for $ 260,000 ...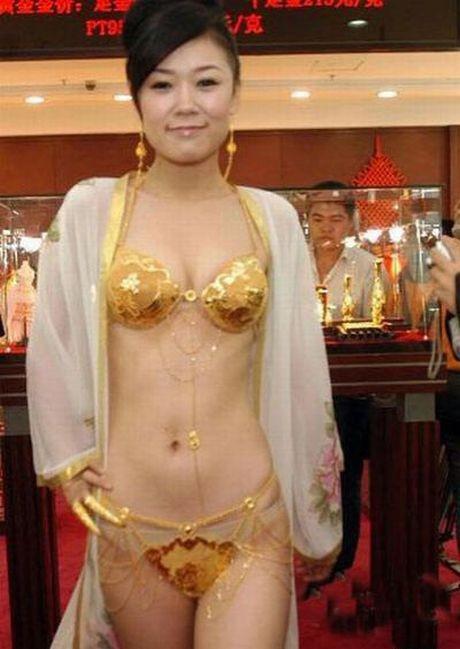 Set of which took 950 grams of gold for three days was demonstrated in a jewelry store in Shenyang City, China. Jewelery, the manufacture of which the master spent a whole month is not intended for sale and produced only in order to show visitors the opportunity jewelers shop.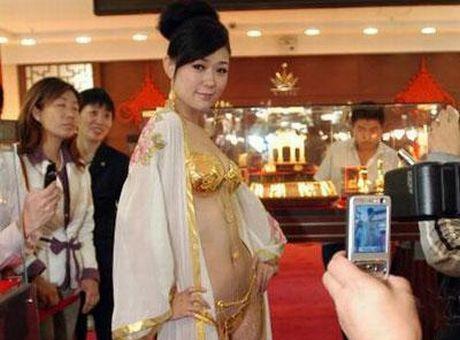 Bra for $ 1 890 000 ...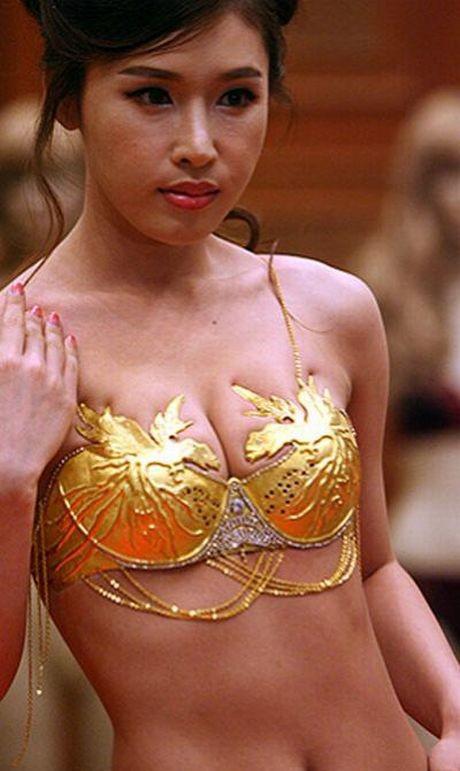 In 2007, the jewelry exhibition company in Seoul Korea's Golden Zone predsavila his creation worth nearly two million dollars - a gold bra decorated with diamonds.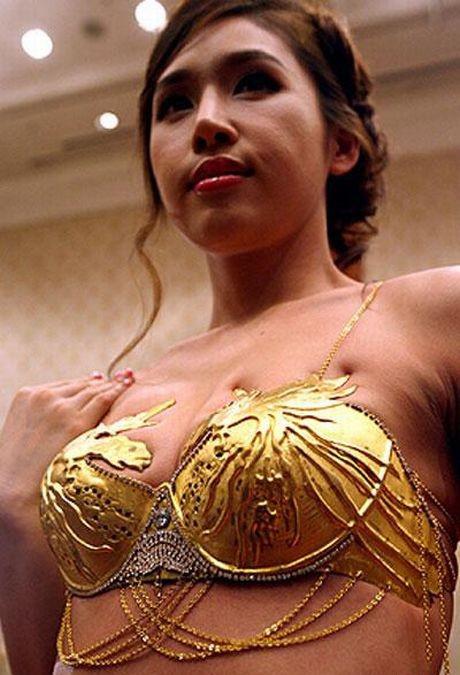 Bikini worth $ 30 million ... The most expensive in the world bikinis are $ 30 million and are made without the thread and fabric - only diamonds and platinum. To create only used the highest quality large diamonds with a total weight of 150 carats. I created this miracle jewelry designer Susan Rosen and Company "Steinmetz Diamonds" ... .Prodemonstrirovat this masterpiece of the world entrusted to model Molly Sims - her picture in the diamond bikini adorned reversal Sports Illustrated in 2007.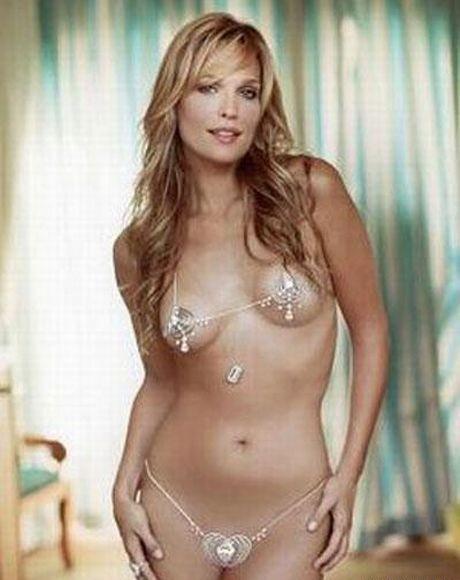 The richest choice boasts Victoria's Secret - the company has created several masterpieces of jewelry, and every year produces a new set of clothes adorned with gold and precious stones. Among them - Fantasy Bra for 6.5 million dollars - about 2,000 diamonds weighing 800 carats ...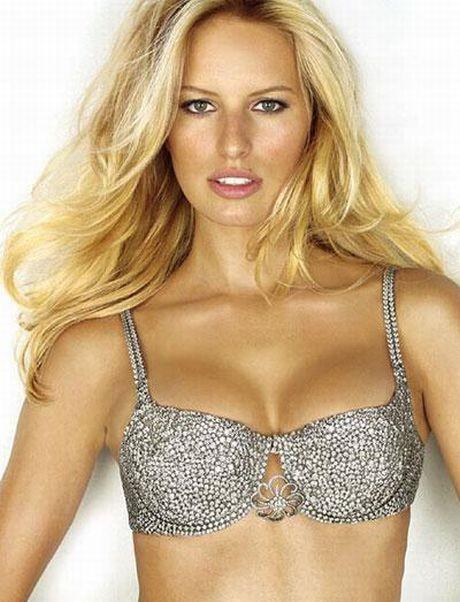 Fantasy Bra for 12.5 million - white gold, 2900 small diamonds, 22 rubies and ogroiny diamond weighing 101 carats ...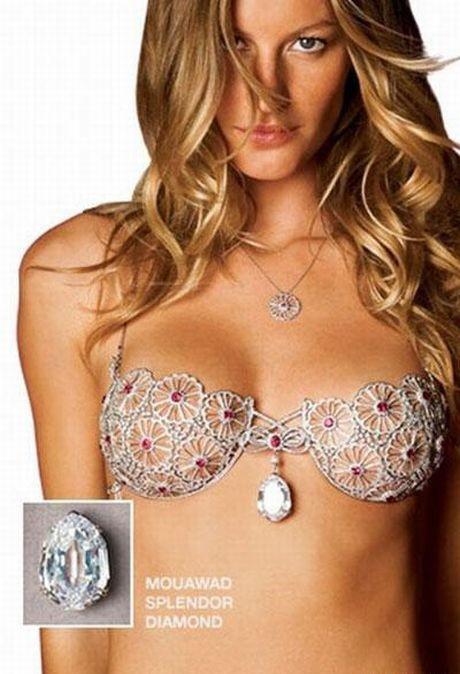 Fantasy Bra for 10 million - white gold, 2900 diamonds and fine diamond weighing 70 carats ...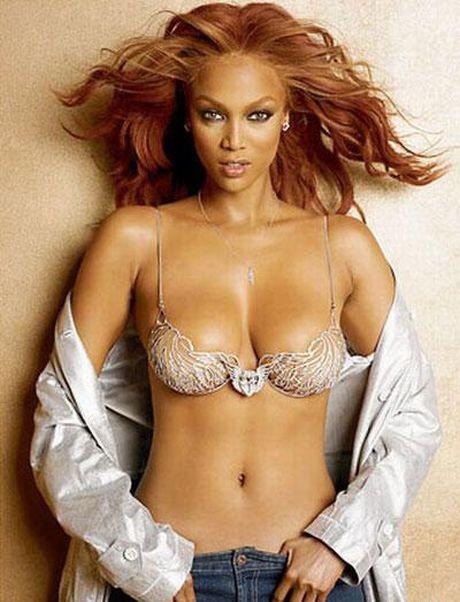 Fantasy Bra for 10 million - diamonds, sapphires and other precious stones with a total weight carat 2500 ...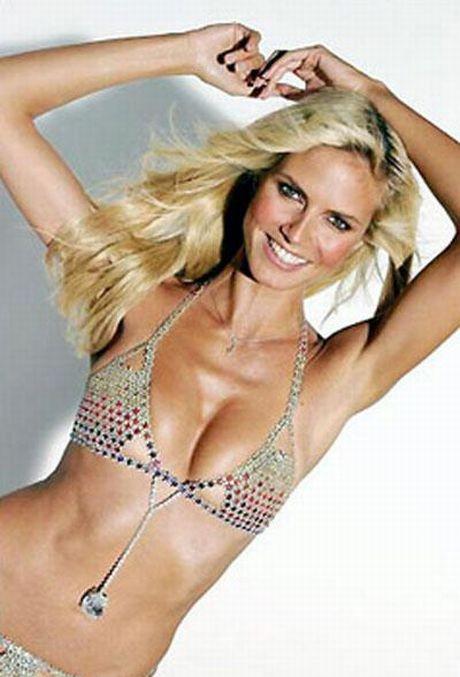 Fantasy Bra for 4, 5 million - diamonds, rubies, sapphires, yellow ...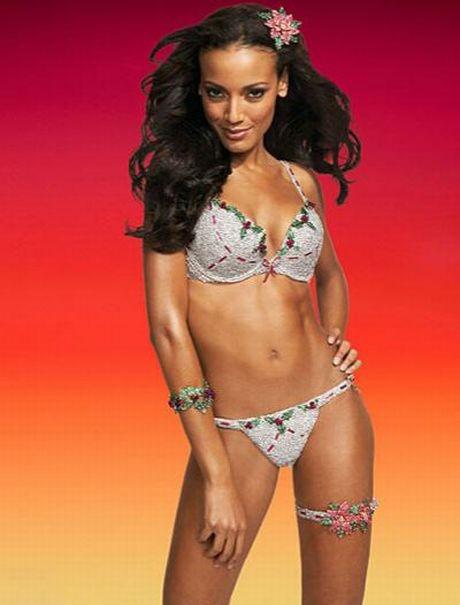 Red Hot Fantasy Bra for 15 million of rubies and diamonds ...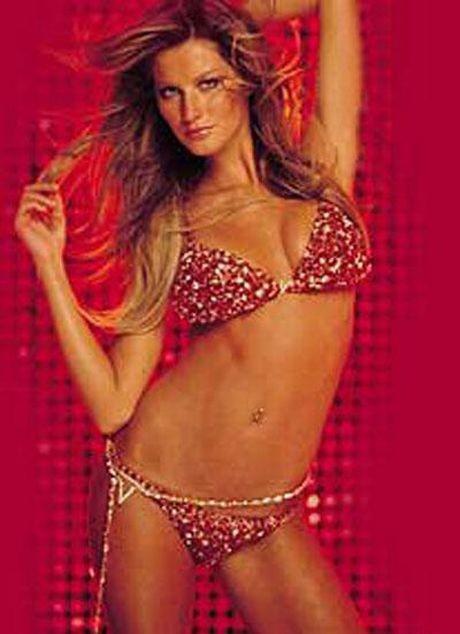 Here's a lace bra of gold in 2007 created the Chinese designer Zhou Ningxin for jewelery vistavki. The total weight of gold used was 458 grams.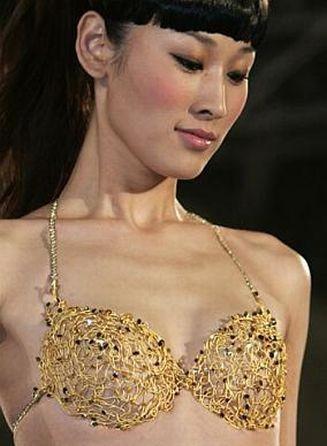 And it shows a golden bikini model Lydia Hearst