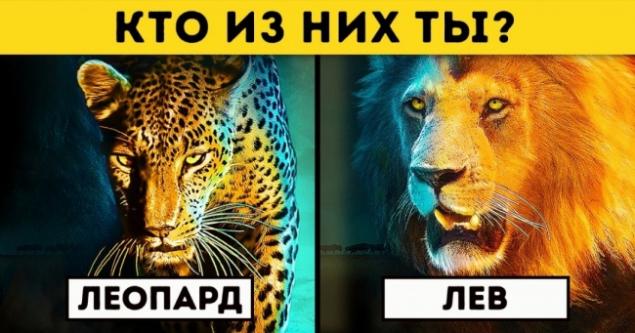 = Post affiliate Site and Nat Geo Wild =
Many of us while watching movies about the wild caught myself thinking: "I Wonder who of these animals could be me?" Now you can find it in a jiffy, and the result will be pretty accurate: researchers Nat Geo Wild has created the coolest test that will help to find their place in the harsh world of the Savannah.
It is pretty simple, but terribly interesting: you need to enter their physical parameters (height and weight), as well as data on food habits and daily activity. In General, all those characteristics that affect the location of the animal in its habitat.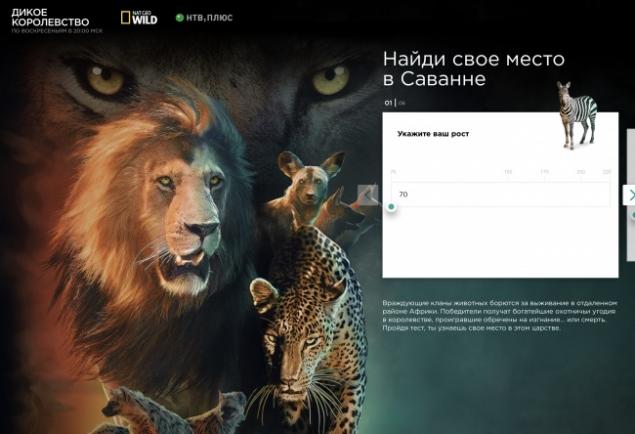 You will then receive a very detailed infographic where you will be able to share in his page in the social network.
As the social role of the animal in the savanna depends on the environment, his habits and General fitness, in the test no popular psychology and random questions — only the specifics and biology.
Test release of the mini-series Wild Kingdom, which premiered on TV channel Nat Geo Wild on December 4 at 20:00. The series shows the exciting and absolutely true stories that adrenaline is not less than the coolest fighters. Only the main characters are not actors and the animals of the African Savannah.
The editors of
the Website
have already found their place in Savannah: we are the lions, cheetahs and wild dogs. Take the quiz and see what animal would you be!
Once you find out your position in the hierarchy of the Savannah, view the mini-series "Wild Kingdom," and learn how "your beast" is fighting for a place under the sun among the many predators. Maybe some of his tactics can be useful in people's lives? After all, if you think in each of us there is a particular animal.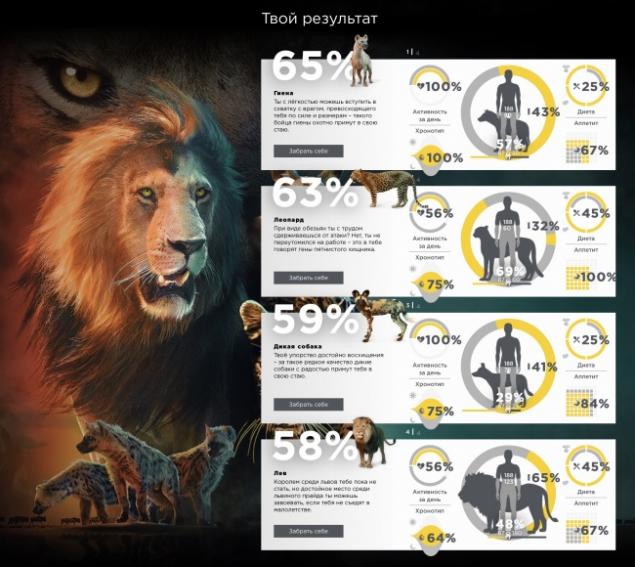 via #image20160865