Wooden countertops give the house a cosiness and warm atmosphere, they are natural, have a pleasant textures, elegantly fit into the interior made in any style — classic, contemporary, loft, etc. However, wood countertops have both advantages and disadvantages.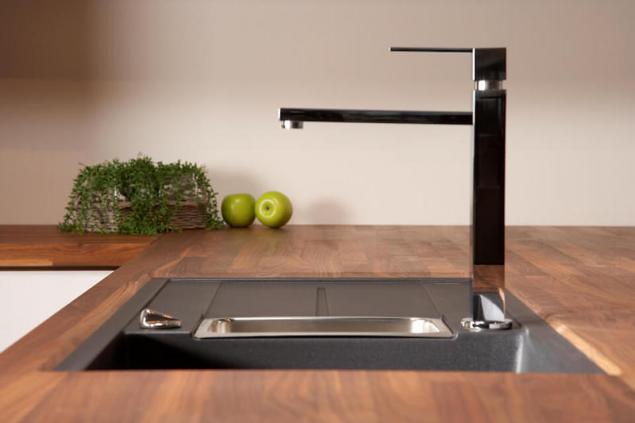 Wood countertops are prone to scratches, stains, may lose or change color due to exposure to water or high temperatures can fade in the sun. However, depending on the processing methods used and the type of tree, they are fairly easy to restore, paint, covered with a protective lacquer.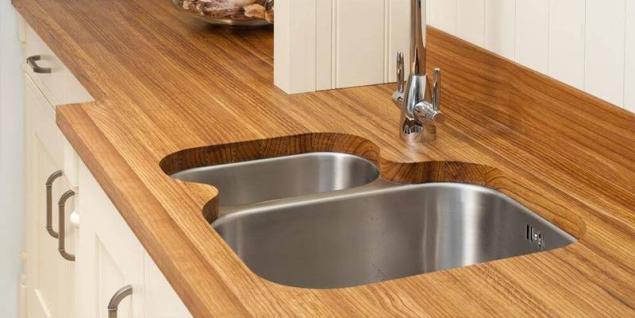 Let's look at the order!
Chipboard — the most simple and affordable option countertops. Benefits — a wide selection of colors that can be suitable for any façade and look great in any interior.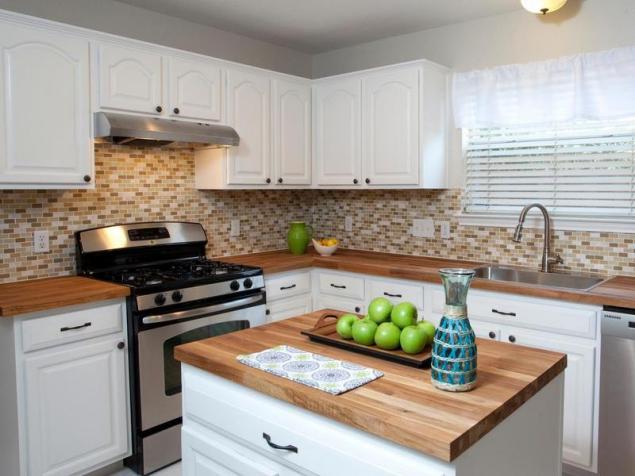 When installation should pay attention to the ends that need to be close materials, otherwise the top may be deformed during operation.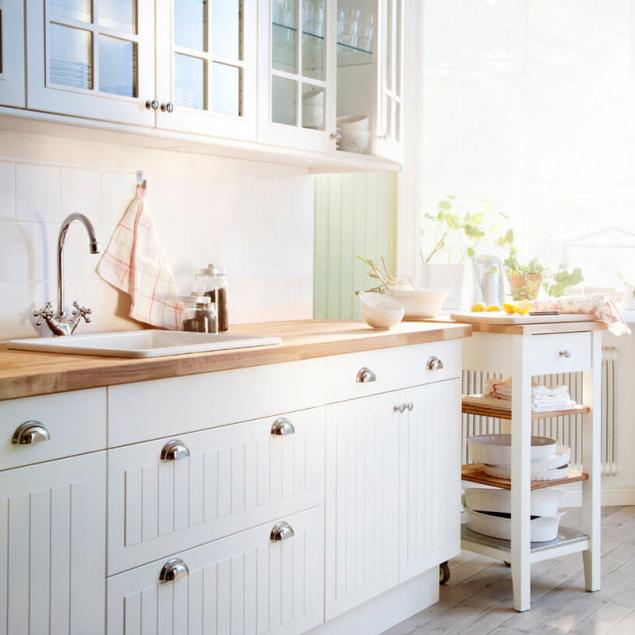 If you plan to install a countertop made of solid wood, then you need to understand that this is a rather expensive material. In addition, the array is a natural and environmentally friendly, this top will be capricious — it is necessary to periodically RUB with oil and wax.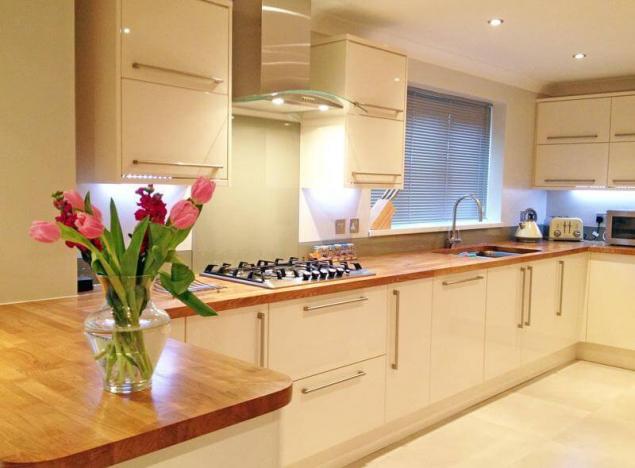 But furniture Board for table tops is not recommended. It is easily exposed to mechanical loads — if it is to drop something heavy, will remain chips and cracks. published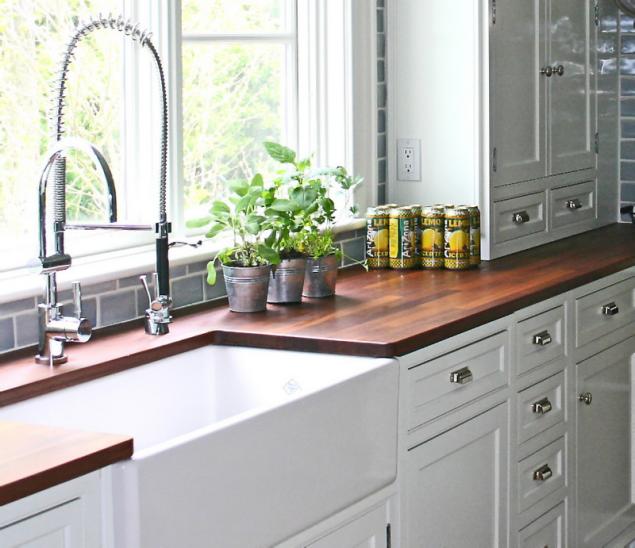 Source: www.diy.ru/post/8844/