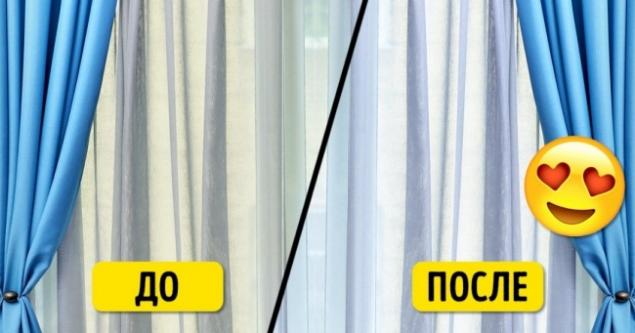 Many of us are often faced with the problem of washing of air curtains and light curtains. How to wash, to not only not damage the delicate material, but also to return him to the original white?
The website
shares with you the tips on how to wash delicate fabrics to keep them in excellent condition.
First we need to soak the curtains in warm salt water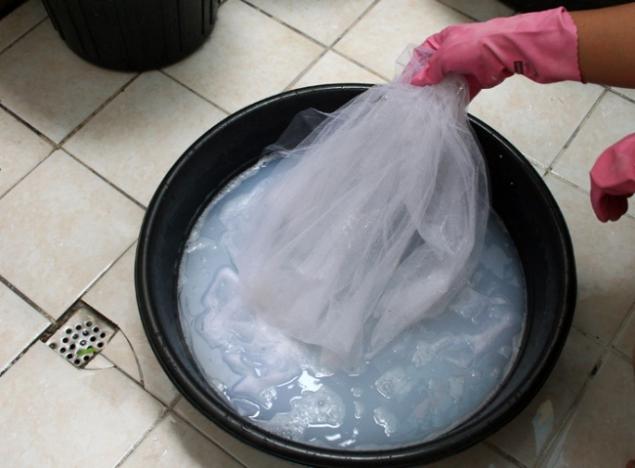 First remove the tulle from the window and shake it to remove dust.
Then be sure to soak it in lukewarm (30-35 °C)water
, adding 0.5 kg of salt.
Leave it in this state for 1.5–2 hours
and again rinse the lace in lukewarm water.
For the wash itself choose the means, which forms a low foam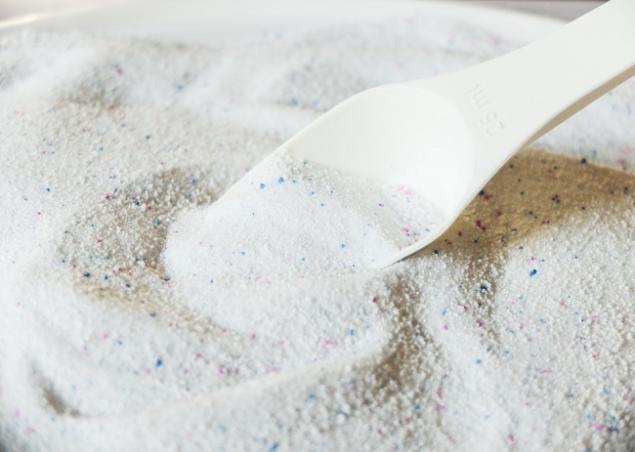 Put the tulle into a large VAT of warm water. In order to effectively wash the yellowed curtain, add
Apple cider vinegar at the rate of 1 tablespoon per 1 liter of water
. It is best to use the gel for washing delicate fabrics. If it is not, suitable
powder for automatic washing machines
. Ordinary powder gives a lot of foam from which it is difficult to remove during rinsing, and machine washing is not practically form it.
To make the curtains white, add a few drops of blue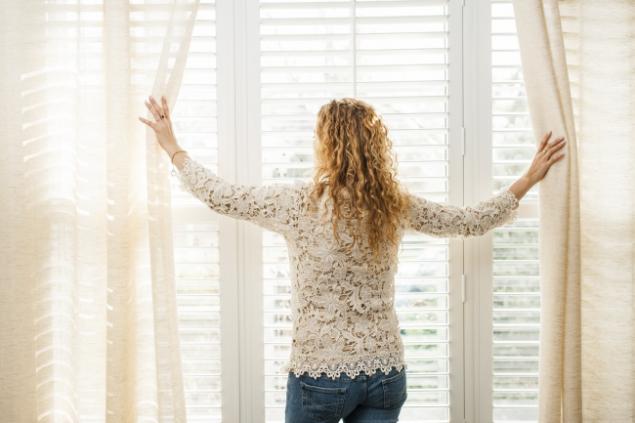 After you wash the tulle, change the water and add a few drops of blue
. Down in her tulle and wash it again. Almost ready! It remains only to rinse the material in cool water, hang to drain and dry. You can hang the curtains on the ledge — they will dry out and smoothed independently.
In stubborn spots, use regular green paint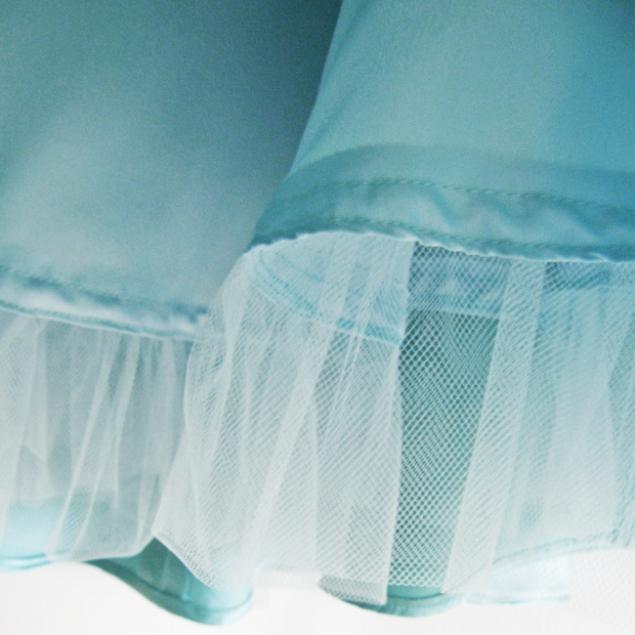 The facility, which, according to our grandmothers, works wonders, that's a normal green.
Dissolve 10-15 drops of the green stuff in a glass of water, let it stand for 2-3 minutes and pour into the bowl for the last rinse the tulle.
Source vseostirke.ru, cleanipedia.com,
drclean.co.uk living.thebump.com,
marthastewartweddings.com
Photos on the preview depositphotos.com
See also
15 common mistakes in the wash, which spoil the clothes
The best way to wash down jacket
Remaining after washing the socks have never looked so cool
via www.adme.ru/svoboda-sdelaj-sam/ostavshiesya-posle-stirki-nosochki-nikogda-ne-vyglyadeli-tak-kruto-1325515/