Shahi paneer — a dish of paneer (Adyghe cheese), spices and tomato juice, with the addition of beans. This recipe is one of the variants for Punjabi cuisine.
Cooking time
- 30-40 minutes.
Ingredients:
Tomato - 547 g


Sugar — 20 g


Sour cream 20% — 142 g


Adyghe cheese — 286 g


Tomato juice — 74 g


Clarified butter (ghee) — 40 g


Beans — 256 g


​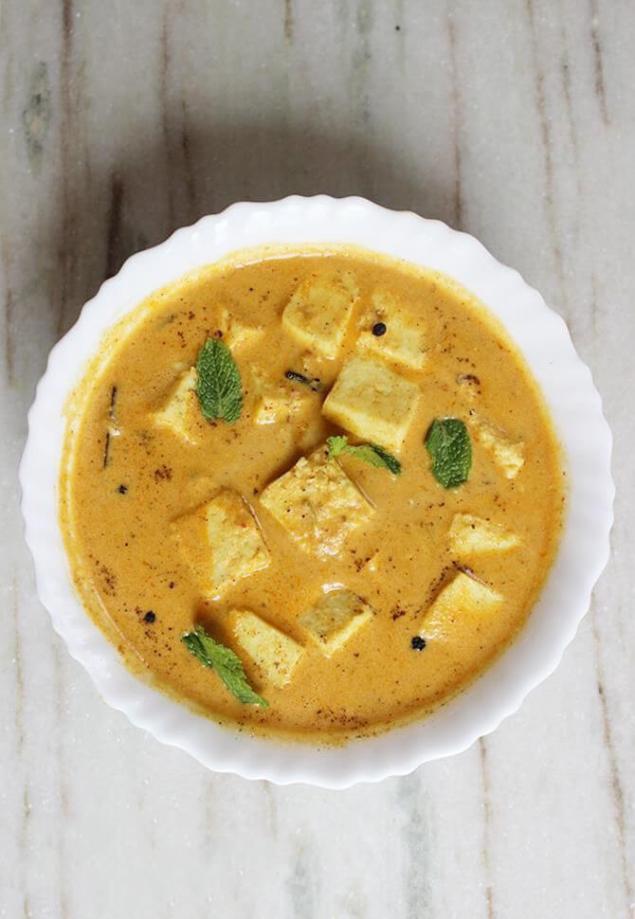 Nutritional value (per 100 g)
Protein 5.49 g


Fat — 9.9 g


Carbohydrates — 6.50 g


Calories — kcal 136,87


Output — 1311 g


To prepare Shahi Parin'll need spices:
1 cinnamon stick,


1 teaspoon turmeric,


1.5 teaspoon cumin (jíra, cumin),


3 pods of cardamom seeds, 1


tablespoon sugar


salt to taste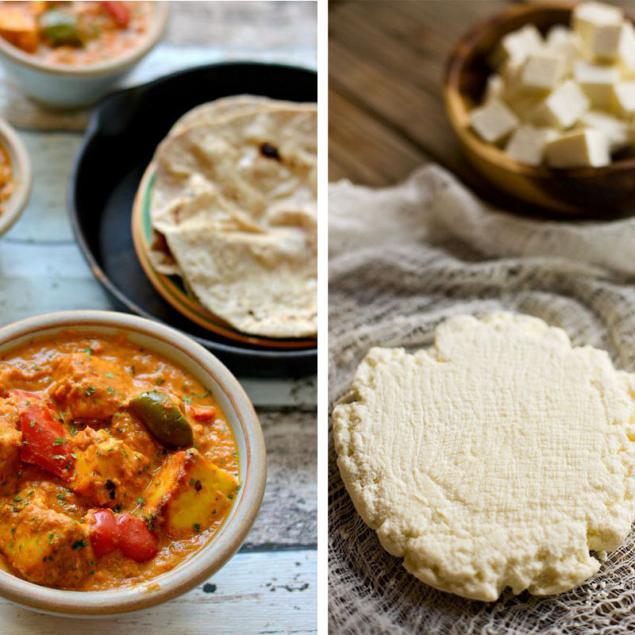 How to prepare:
1. Cumin quickly fry in a dry pan. Pour into a mortar, grind with coarse salt and seeds of cardamom.
2. Dense Adyghe cheese cut into cubes.
3. In a thick-walled pot add the ghee, turmeric, cinnamon stick, add the ground cumin and cardamom. To narget spices in oil. you can add chopped fresh ginger. Add thick sliced soft cheese.
Fry in the oil carefully turning Adygei cheese, so the cheese browned on all sides, but it has not collapsed. Not worth much to fry the paneer, it is enough that he slightly grabbed, in order that the cubes kept the form.
4. When the cheese has roasted, pour tomato juice, add a spoonful of sugar, chopped chili pepper. On a small fire to give the tomato paste to boil and stir with spices.  
How to cook the aerial unleavened breadSalad of raw beets for those who can't stand it
5. Reduce heat, add sour cream, remove the cinnamon stick. Add the diced tomatoes peeled. Cover and at low heat simmer for 5 minutes.
6. Then add a jar of red beans. Cover with a lid, saute 5 minutes. Then turn off the heat and give the dish to infuse, to paneer soaked in sauce and spices.
You can serve it with rice.
Cook with love!  
Source: vegan-meal.com/recipe/16363-shahi-panir