Home to wind huge electricity bills, thing of the past. Home Plus-energy springing up around the world, producing more energy than they consume. New homes can even help their owners not only save money, but to earn. In our review of seven of the most energy efficient homes.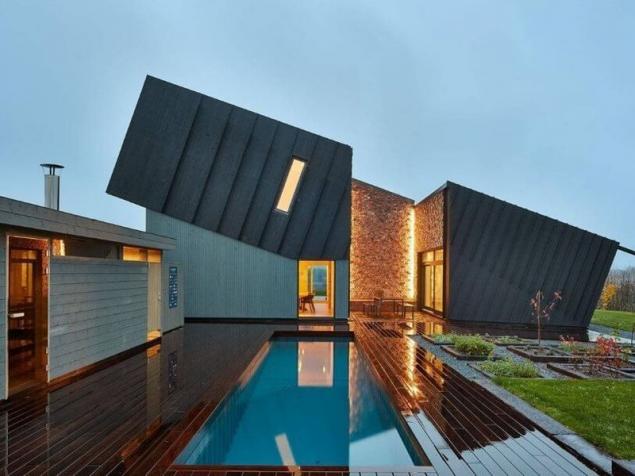 ZEB Pilot House in Norway
Specialists Norwegian architectural office Snøhetta has developed the project of a family house ZEB Pilot House that produces enough energy to power the electric car year-round. Shed roof equipped with solar panels and inclined towards the rising sun. In addition, to provide the house with energy from geothermal sources. The house, built in the town of Larvik in Norway, serves as a prototype and demonstration facility to facilitate the learning process.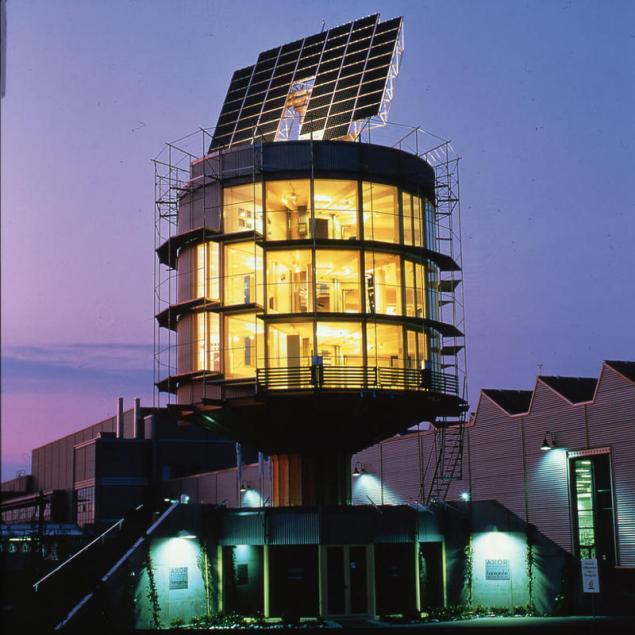 Heliotrope, Germany
Petal solar panels on the roof of the house Heliotrope turns with the sun 180 degrees like a flower sunflower. So a solar panel with a capacity of 6.6 kWh catches more energy. Special water tube to collect heat and distribute it throughout the house. The building was constructed by architect Ralph DISHA in Freiburg, Germany. Rotating house generates five times more electricity than it consumes. More environmentally friendly the house cleaning system wastewater and rainwater, and composting toilet.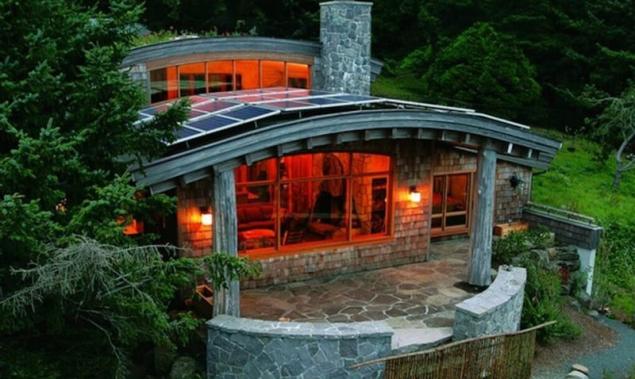 Cannon Beach Residence, United States
Architectural Bureau Nathan Good Architects offers more than just the excess renewable electricity is located in cannon beach, Oregon, house under green roof with a magnificent view of the ocean, produces its own energy using a combination of solar panels, solar hot water heaters, geothermal sources, ventilation systems, where the forced air is heated with heat output streams.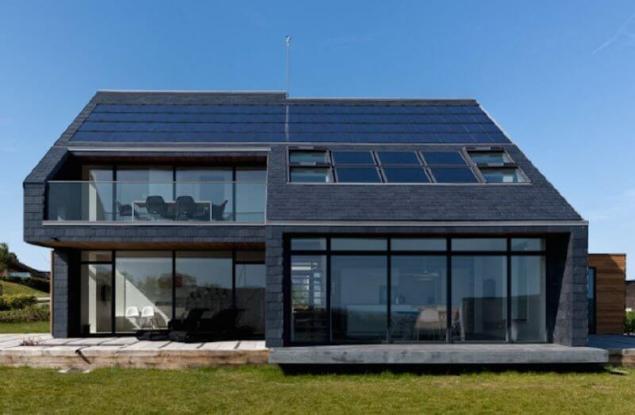 A home For Life, USA
Sunny House For Living is one of eight active experimental homes financed by the holding company FKR Holding. Nearly 200 square meters of the house provided heat and electricity from renewable sources. The house is located so that in winter the room was heated by direct sunlight. Rooftop solar panels and water heating system. Heat pump provides heat retention while winding.
B10 Activhaus, Germany
Architectural Studio Werner Sobek Group has developed a draft energy surplus house, which produces enough clean energy to provide the house itself, to charge two electric cars and still more for the house next door. House area of 85 square meters. The house is equipped with a control system, available as a panel inside the house or remotely from your tablet or smartphone. "Trainable" system can memorize the habits of the homeowners and to adapt to them. The solar panel generates 8300 kW/h of electricity per year.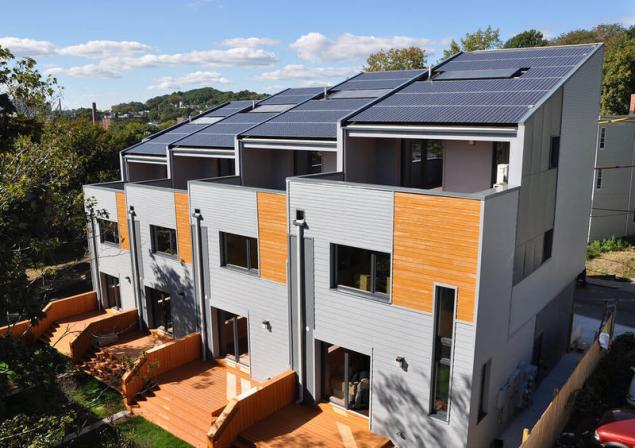 Townhouses Roxbury E+, United States
Plus-energy house does not have to be freestanding. Studio Interface Studio Architects designed townhouses providing clean energy. The first group of such houses built in Boston, Massachusetts. The project received a LEED certificate. Each house is equipped with thirty-nine solar panels, which can produce 10,000 kW per year. Thanks to the many energy-saving devices, the energy produced is sufficient with a surplus and, therefore, homeowners can sell part of it to the city network. Professor Phil Jones and his team developed the first in Britain affordable Plus-energy house. It cost $ 195000, which is equal to or slightly lower than the average price of a home in large urban areas. Energy system at home can give surplus energy to the city network eight months of the year. House with three bedrooms is designed for the average family.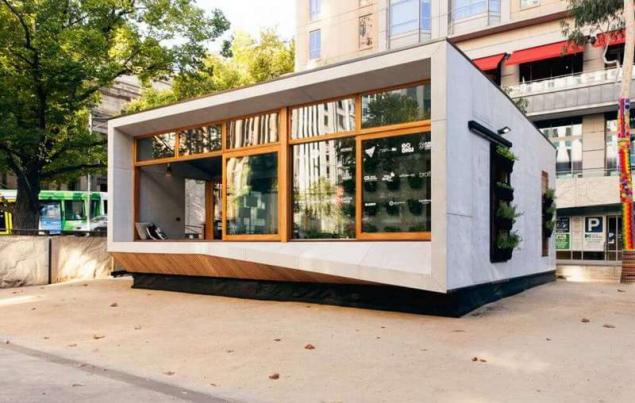 Carbon Positive House, Australia
Australian Studio ArchiBlox announced the creation of the "first model green buildings". On the roof of the house is Carbon Positive House is equipped with solar panels that produce more energy than is required to its residents. The remaining roof space is occupied by green spaces. The facade consists entirely of glass, the inside gets a lot of sunlight. Used in interior vertical gardens. Walls and floors finished with environmentally friendly materials. published    
Source: www.stroitelstvo365.ru/stroitelnie-materiali/7-domov-kotorie-proizvodyat-bolshe-energii-chem-potreblyayut