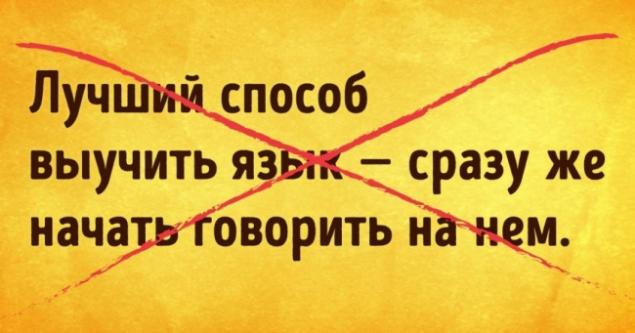 Almost every industry has its own myths that we blindly believe. In this collection
Website
you'll find 9 popular misconceptions regarding English language learning.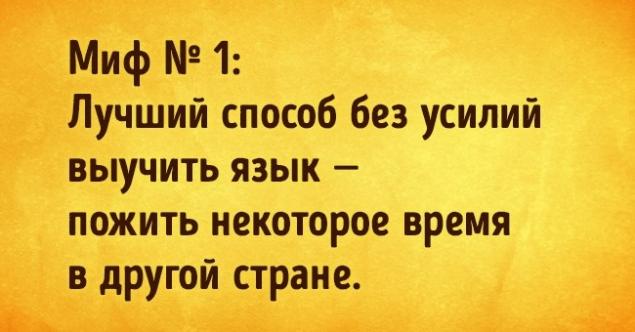 The fact of Being in the country, you learn only what is necessary for survival, at least: how to find shop where to order pizza. Daily life are not forced to teach grammar, but it is good to know the language.
What you can do
to learn the language in its native country, modelling the foreign language environment in the home using the Internet. To go abroad is only to improve already existing skills.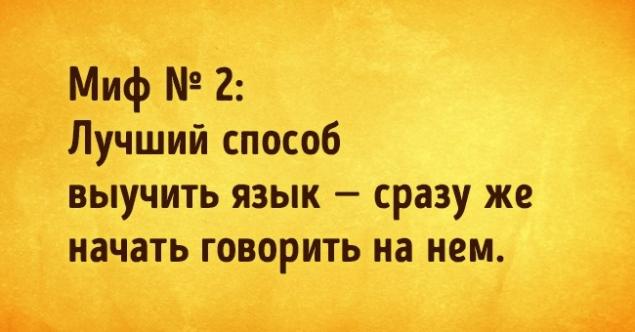 The fact the Conversation is imitation. When you speak in your native language, you use the same grammar and phonetics, and the surrounding people. In foreign languages the same principle. To speak like a native, you have to repeatedly hear them say and to read what they write. So you will learn new words and grammatical structures to Express thoughts in a foreign language.
What to do:
at first a lot of time to spend on reading and listening. How to build a simple sentence without error, proceed to speaking, gradually increasing vocabulary and pace.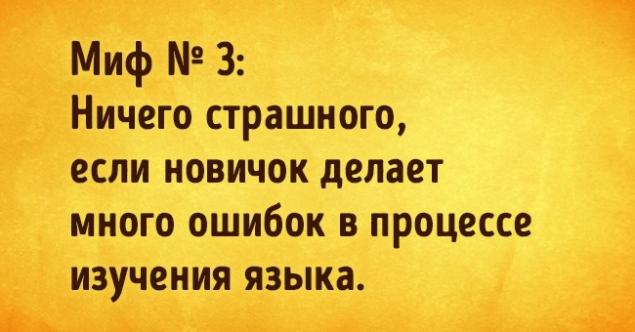 The fact that Mistakes are inevitable in learning. And very harmful! Every time you pronounce the phrase incorrectly, you increase the probability that say that phrase again. And wrong again.
What to do:
try to write and speak without errors, even if it takes a very long time. "Fluency" come and get rid of the bugs then it will be very difficult.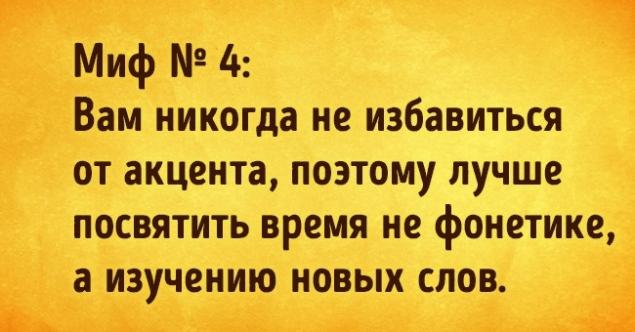 The fact is Many actors perfectly mimic the speech and pronunciation of others. There is no reason to think that you will not be able to speak the language purely. Yes, a certain talent for imitation is still needed. But even if you don't have the talent to compensate for the perseverance and exercise.
What to do:
listen and repeat. Sheep or ship to help you.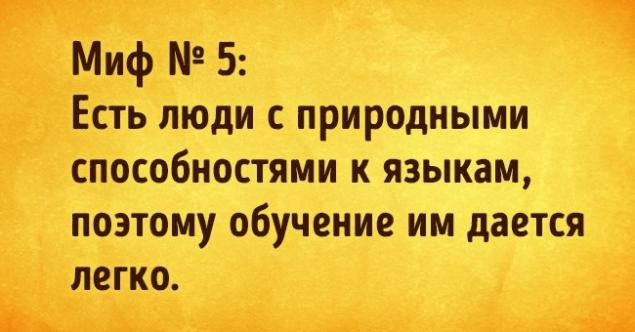 Fact I Think that polyglots have a gift for learning languages and a phenomenal memory? Not at all. They just found a suitable method.
What to do:
Know what a polyglot is different from the average person? He does not leave the training midway. The more you practice, the easier it will go.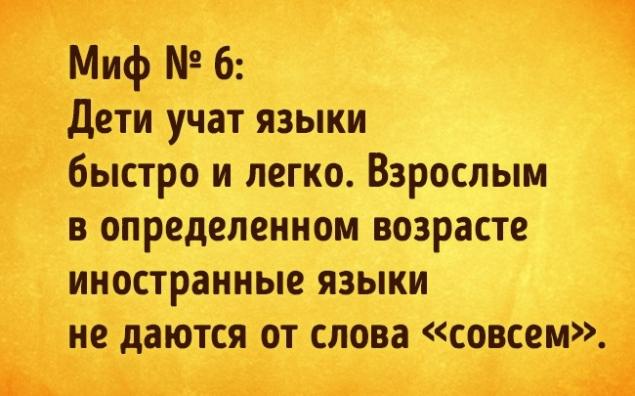 The fact that Success in language learning depends not on age, but from zeal. Studies show that adults can learn foreign languages faster than children, so are able to learn and know their needs. The only thing that is given to children easier — pronunciation.
What to do:
pick the right technique and forward.
The fact About a quarter of the world's population knows English. But progress does not stand still. You can work to deal with the person talking in another language.
What to do:
want to succeed in career or even personal life — don't limit yourself to English only.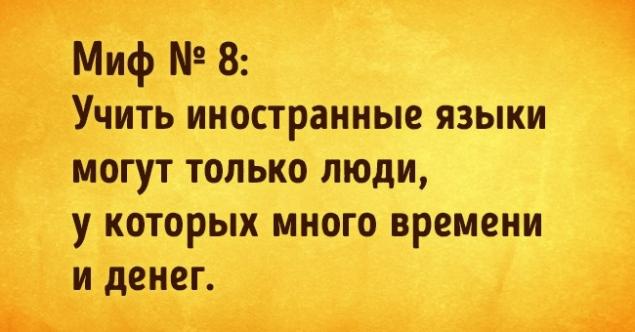 Fact Thanks to technology you can learn the language when you are comfortable and totally free.
What to do:
look at
a Website
a selection of resources for English language learners.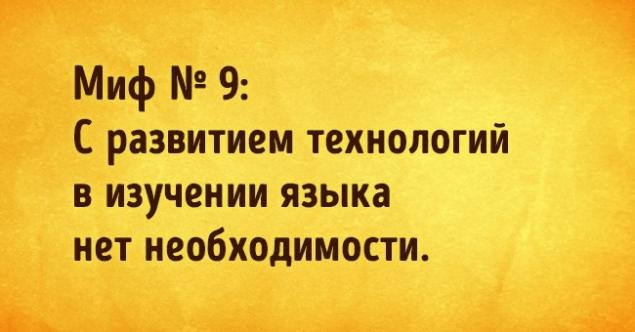 The fact is Technology has reached an amazing level of development. You do not have to know the language to translate text. It will make for you the automatic translator. But no technology is able to transmit the culture, style of language, to understand the difference between humor and sarcasm, to help build professional and personal relationships between people.
What to do:
do not rely entirely on scientific and technological progress, and to use your brain. Moreover, it is an excellent prevention of certain diseases and mental problems.
According to the materials of Antimoon
See also
16 errors in the English language that make even those who know it perfectly
30 resources for those who desperately need the practice in English
via www.adme.ru/zhizn-nauka/30-resursov-dlya-teh-komu-otchayanno-ne-hvataet-praktiki-v-anglijskom-1358615/