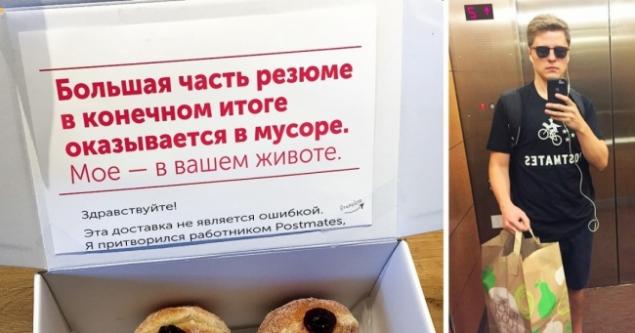 In search of work often have to come up with something extraordinary, to somehow stand out from the crowd of other applicants for a particular position.
25-year-old Lucas Huila (Lukas Yla) found the most unusual way to interest the employer your resume.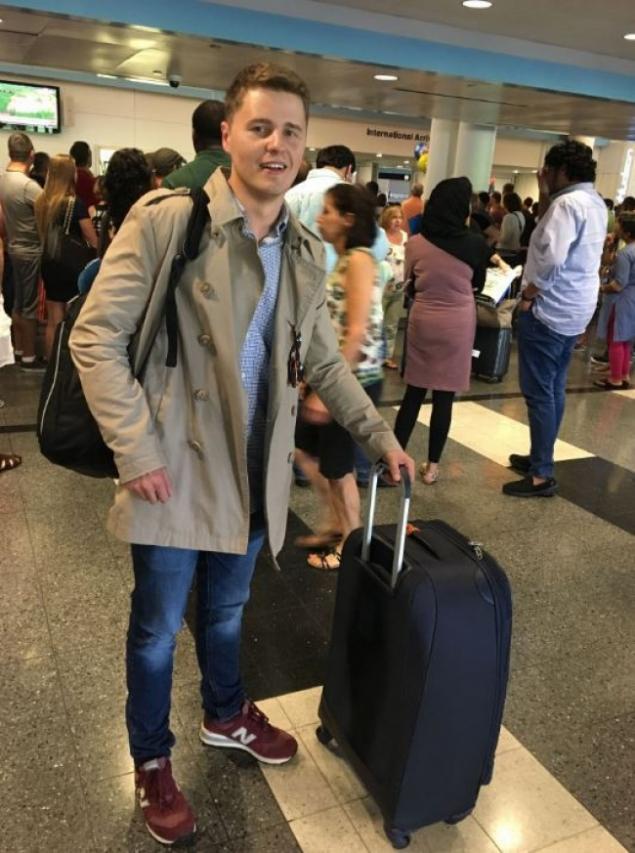 The guy just fulfilled his cherished dream and moved from Vilnius to San Francisco, where he had to find a new job. He realized that it was not so easy, as the competition in USA is much higher
, and invented a whole new marketing campaign. That's what it was.
Lucas printed for yourself t-shirt worn by the employees of one of the largest courier companies in San Francisco.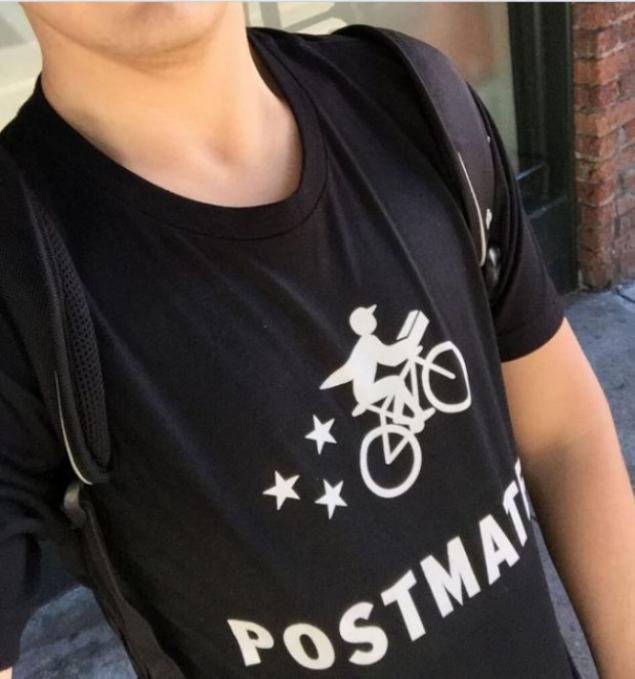 He then bought a few boxes of donuts and stuck to the inside cover is the message: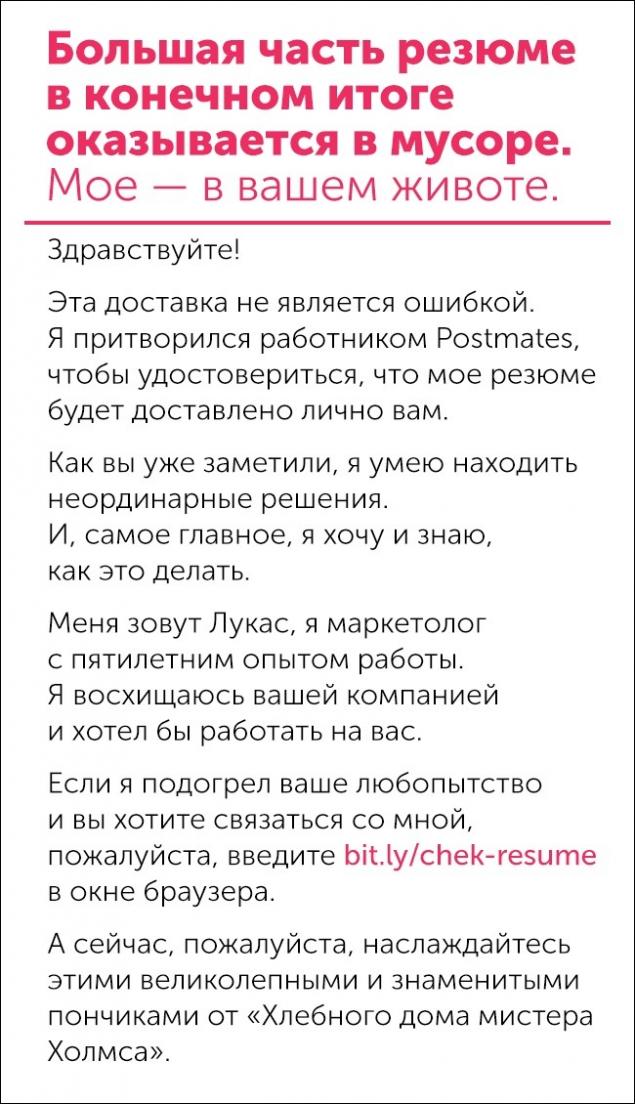 After that Lucas personally delivered a box to each of the companies where he would like to work.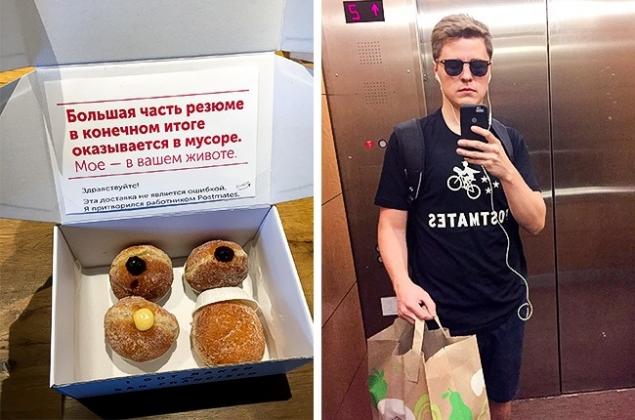 Previously he had undertaken some research, which provided him with a direct path to those responsible for hiring in these companies.
Such a straightforward way, Lucas was able to achieve what his resume will definitely notice in any company, as at some point we need workers, the company will still open the original packaging of the famous confectionery.
To date, Lucas has delivered over 40 boxes to different companies and was able to get a little more than 10 responses to your resume.
Now the guy is at the stage of interviews in several companies.
Source metro.co.uk
Photos on the preview Lukas Yla
See also
Guide to resumes and interviews
**How to make a creative resume** and not screw it up
via www.adme.ru/tvorchestvo-reklama/kak-sdelat-kreativnoe-rezyume-i-ne-oblazhatsya-541155/