Michel odent, obstetrician-gynecologist:
As for analysis for possible infection, such as transferred last toxoplasmas, cytomegalovirus and other and other. Here is an interesting observation: in some countries, these tests are compulsory and all women, in other countries, these analyses do not.
And here is an eloquent example: since I now mainly live in London, England, I see that there is no testing for toxoplasmosis and other infections. What are the differences?
In the case of toxoplasmosis, we observe this: since we can compare two neighbouring countries. In France, tests for toxoplasmosis is a routine procedure, and in England do not. But ultimately, the number of children with abnormalities caused by toxoplasmosis, in these countries the same. On both sides of the English channel.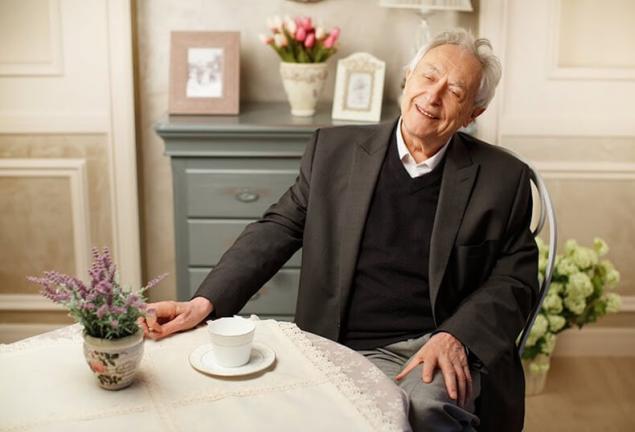 The only difference is that in France a woman's entire pregnancy, taking antibiotics, and on the other side of the Strait, the number of pregnant women who use antibiotics less.
Well, in the end, what is better? Wouldn't it be better to avoid antibiotics? After all, in the end, even if the detected antibodies, even if we have evidence that the woman had contracted toxoplasmosis during pregnancy, in terms of statistics, we cannot say that the antibiotic treatment does much good.
SUBSCRIBE to OUR youtube channel that allows you to watch online, download from YouTube free video about the recovery, the rejuvenation of man.
Thus, the more analysis passes pregnant, so certainly she has more cause for anxiety.
Today we observe a tendency to assign all consecutive pregnant an incredible amount of tests. So today, normal pregnant simply can not be found: it will almost always be something wrong.
Because of this, the woman in the situation can not live in peace. And it is that you need to be happy and satisfied? – Peace! And because... she has always something wrong: the too old, the too young, the too fat, the lean, the increased, decreased hemoglobin, your blood pressure and you have low...
If you live in a country where doing the test for tolerance to glucose (don't know if doing it in Russia), the diagnosis is "gestational diabetes". And that will be sent for an ultrasound. Will put the rest of oligohydramnios, polyhydramnios. It is too big or too small. Or you have a negative RH factor was also a problem ?!
The results of ultrasound is too low-lying placenta — and now there is reason for concern (and what is placenta previa?), although the delivery date is still far.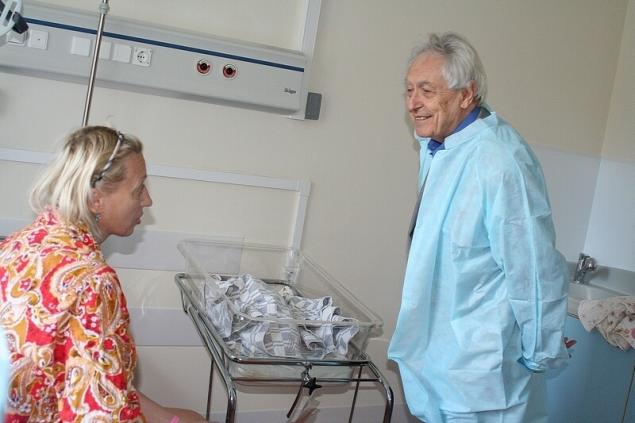 Often this is no problem.
And in the end when everything looks right, I'll be that baby is lying back to the right, and you would like to the left. So, if you keep all of these tests together, neither one pregnant woman cannot be considered normal.
This means that most women have cause for concern.
And often the source of this concern is the management of pregnancy, because most tests are routine, not selectively. And it is a serious problem. Another problem is the number of children is subjected to antibacterial treatment. I believe that in the future we should learn to be more selective, to try to reduce the number of tests.
The most important task for health care workers: physicians, midwives, all those who meet pregnant women should be about their emotional state.  
7 signs that your body is something not soSimple ways to get rid of mucus in the body
The emotional state of pregnant – a very significant thing, this is a factor affecting the growth and development of the child in the womb. This is very important – especially today, when we are from different branches of science we learn that our health is largely laid in the womb.
So we need to be careful not to get involved with countless tests. Perhaps countries that adopted a long, long list of tests, have something to learn from those countries where tests less, and the statistics of births not worse? published  
Translation: Ilya Nazarov  
Put LIKES and share with your FRIENDS!
www.youtube.com/channel/UCXd71u0w04qcwk32c8kY2BA/videos  
Source: soznatelno.ru/forum/rodi/mishel-oden/1442-odent-o-vedenii-beremennosti.html