Kale is a concentration of minerals that can be cooked in many different ways from "couple" to the chips.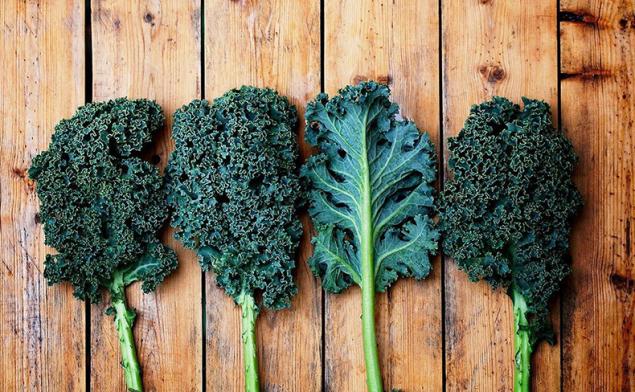 How to handle and wash Kale:
• Large leaves, cut the Central stem. You can only cut the base of the stem smaller and more delicate leaves. Trim off damaged parts of leaves.
• Wash thoroughly in cold water several times and dry with a paper towel or use a dryer for salads. This step needs to be the key, because otherwise you will come across sand.
• Tear the leaves into pieces; 12 ounces Kale equal to about 12 cups chopped Kale or four servings.  
How to cook Kale:
In a large pot boil some water (about 2 cups), adding a bit of salt (1/8 -1/4 teaspoon). Add 12 oz chopped leaves. Continue to boil. Reduce heat and simmer for 20-25 minutes until tender States. Drain the water.  
How to cook Kale:
In a large frying pan, heat 4 teaspoons of olive oil. Add 12 ounces dinosaur (Tuscan) or curly Kale. Cook under lid for one minute. Remove the lid and fry for another minute. Optionally, season with salt and pepper and squeeze a little lemon juice.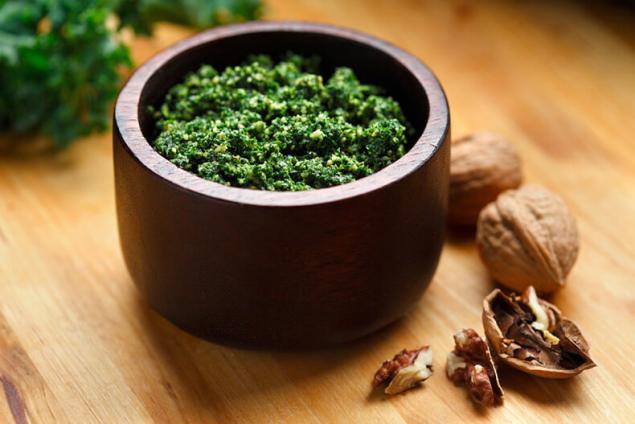 How to steam Kale:
Thanks to this method of cooking uses the leaves whole and it turns out 8 to 10 servings. In a large deep saucepan, heat 3 tablespoons of olive oil to a temperature above the average.
Thinly slice one medium onion. Peel 2 cloves of garlic and crush them using the flat part of a knife blade. Add the onion and garlic in hot oil and fry until Golden brown. Add two large pork tendon, and two Bay leaves. Cook about 10 minutes or until garlic is tender.
• In the meantime, starting with 5 leaves of Kale, put them together and slice into strips. Add Kale to the pan, tamped lists. Add 3 quarters of unsalted chicken broth, 1/4 Cup Apple cider vinegar, one tablespoon sugar and one teaspoon of ground red pepper.
• Bring to a boil. Cook for 10 minutes. Then stir the Kale with a wooden spatula and reduce the temperature to a temperature of longing. Cover and simmer for 45 minutes. Add salt to taste. Again cover and cook for 10 minutes or more. Remove Bay leaves and serve.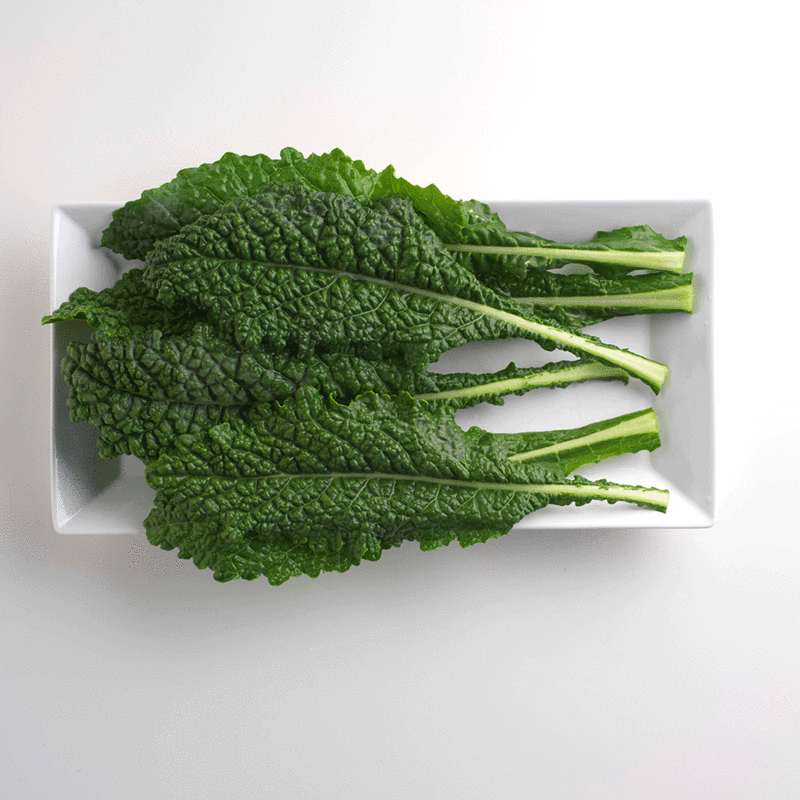 Leo Babauta: What to replace harmful foods in your dietOriginal hot sandwiches with persimmon
How to make chips out of Kale:
Preheat the oven to 150 C. Cover the baking tray paper for baking. Spread 2 cups of chopped leaves on a baking sheet. Sprinkle about 1 table olive oil and sprinkle with about 1/4 teaspoon of salt. Bake for 20 to 25 minutes, until the characteristic flavor and crunch.  
Cook with love!  
Source: www.superfoodfarm.ru/new-index/#kale-whatisit-1