How to restrain the generosity to not to overfeed the other his love? How to resist and not to oversaturate his attention, not to tell him superfluous words, not to give too much?
Do you need to be stingy, greedy, calculating, all the time something to measure and count? Well, as it can generally be combined with love? If a man loves, he was not sorry to give up anything. Right?
How to keep generosity?
Does not hold back
. The generosity is all to do.
Overfeed and love impossible.
But her attention is precious — Yes, the extra words — of course. And to give you too much of something it is not necessary and even undesirable.
No need to be greedy, calculating and stingy in love.
Just a little respect for the other person, to point out that it is people, not their own continuation. And then the chance to get into a strong minus is reduced to almost zero.
Let's see, what many people call "generosity" in love.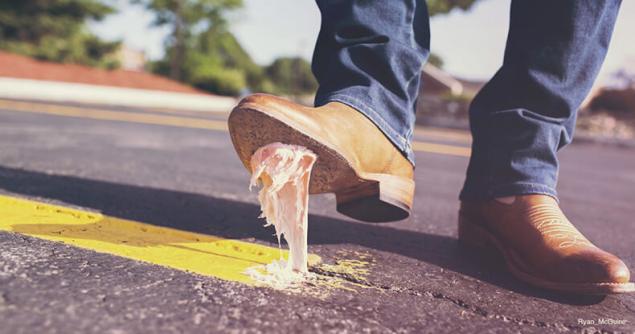 "Good morning, baby, how was your sleep?" "Thank you, OK, how are you?" "I slept well, but before bed all the time dreamt, as we with you meet, as I take you by the hand as to kiss every one of your gorgeous finger. I love you so much, I want to see you today." Etc.
Explain to me, please (and preferably yourself), where is the generosity? A man tells about himself, about his dreams, about the desire of the meeting, the desire to kiss the toes. Why such and similar letters and words, many people conclude that they were "spiritually generous"?
After all, they didn't even notice the dry and restrained response, did not pay attention to the mood of the other person, being clearly believe that such a treasure not to love is impossible not to enjoy his attention is impossible, and it is his desire to kiss, of course should cause the second annoyance, and not disgust, and passionate delight. But why?
We know (if we've managed to grow up at least a little) that different people in the world treat us differently, not all love us like our mother. Already in six months, the baby is crying at the sight of strangers, because she knows that it's not mom, it's some foreign citizens, who represent for him a potential threat.
That is a six-month old baby realize that not everyone is equally situated to it, and some adults somehow forget. Theoretically, of course, they know that not every passing woman will be happy about from their kisses, not everyone will be happy with their undivided attention and close contact. But when it comes to practice and, especially, to any object, all the normal settings sometimes.
Liked=became a mother
Again, six-month-old baby, when he smile, give a cookie, some time him to his good positioning, fear of the adult stops, realizes that this adult is not the enemy, won't hurt.
That is, for liking baby need some friendly action, at least good feelings, as the gloomy way the child will not have. Alas, for an adult sometimes own enough of sympathy, enough that he decided that it was suitable, and find out the degree of reciprocity is unnecessary.
The amazing part of this, the anger that these people feel when they hear about the need to find out the degree of reciprocity before pouring human emotions of his love. To measure and calculate? To engage sneaky accounting?
Well, no, passionate and generous soul she's not sorry your feelings. She may not be sorry for this feeling, but why not to feel sorry for another person? Why would he do that? After all, if he doesn't like as much, he's such effusions will be very unpleasant. Why not understand this "Holy soul"? Probably because in her worldview, her feelings — unconditional happiness for all. Manna from heaven.
The egoist knows only two States: detachment and cold when he doesn't like, and a generous pouring of your feelings selected object when he fell in love with. If the selected object does not respond with joy at once, then it closed because of something suspicious and need to secure his position, "warming" it in love more and more. Then he must once thawed as Kai and Gerda will pay full of gratitude look.
See in this picture is not even of this item: Kai is not frozen, just although he doesn't need him like the snow Queen or the girl from across the street. No, Gerda could not tolerate even the thought that Kai chooses, and in her youth to find something else. The world revolves around Gerda, and if her finger showed for Kai, so Kai belongs to it by right.
A more modest, less self-centered and narcissist, will wait for the reverse reaction of the man, not because he's greedy, not because he is afraid to be in the red, not because he was proud, but simply because he knows: if people don't like him, his attention will be distasteful to him, his turbulent emotions can be a burden, its need for proximity will be burdensome to him. He is generous and so he thinks about the welfare and comfort of another human being like him even more thinking.
But love is not selfish. With indifferent people, he still somehow able to recognize their subjectivity, to notice some of their reactions, to infer, and if it is his beloved, kill the light. Love instantly gives a right selfish on complete assignment. And further he has no doubt that all the words of love, his caresses and kisses — it's his emotional generosity, and the second is literally awash in his spiritual gold.
Gold torrent of sensuous emotions becomes only if there is reciprocity, when the boundaries of a man open when he stretches himself to your sensual flow.
If the boundaries of a person are closed and there is a stream of sensual emotions, runs into obstacles, but ignores them and again and again rushes to the goal, then it is a stream of excrement, unfortunately, not gold. The Golden ass of Apuleius, not you become.
Many of you probably guessed why I compare the expression of feelings with excrement. Just as healthy and loved by mom baby proud of the contents of his pot, because his mother praises, so many egoists believe that their love is good for all and not just for mom.
In fact, joy intact it is just mom, and someone who you will love as well. For all other people, it only makes sense as a fertilizer, sublimirovanny. That is, you can fertilize it (love) the soil, to grow something, and here it will already be helpful and pleasant people. A directed stream of you — no.
In itself this is now plowing toward another person, it is certainly good. To sit, holding the stream as the anus, worse. Clamp the feelings of those who think "but they are not worthy!" that is, again, considering their love as a reward and honor for others.
But you have to understand that it does not reward anyone, it is important for the loving person. He needs to open up, to feel your stream is full of feeling, but to convey to people just what this man is nice, and if the person clearly does not appear to meet, is closed, and then a flood of feelings in his direction should be reduced, and the rest to sublimate somehow, to send to the other side, but not treat the human, to have compassion for him, not to see themselves as the main prize in the world for everyone. There may be other ideas about the prize.  
Vyacheslav Gusev: Any problems, including diseases are just folded wingsBodily taboos: how they can manifest in our lives
In General, many people nothing seems to control the balance you need greed or some frustrirovannosti. It gives the opposite effect. Sitting so greedy (and greed presupposes the great value of his senses that he is greedy) and then become generous. Illusion emotion-starved brain can create brilliantly, especially with libido, if it is not quite so strangled by frustration, or was strangled, and now suddenly came to life, and it happens. That is, greedy, useless, even harmful.
Useful only one to realize that your love has value only to you, it's fuel for your own development
, a person can be attracted towards your love only if he loves you in the same way. And if so, and he gives it to understand your love can be directed straight at him, that is, that's all: words, glances, touches, requests for meetings and the proximity. It will all be completely mutual.
And if a man loves, but not selfish, he's never going to be a deep disadvantage in the relationship.published  
© Marina Komissarova  
Source: evo-lutio.livejournal.com/123306.html