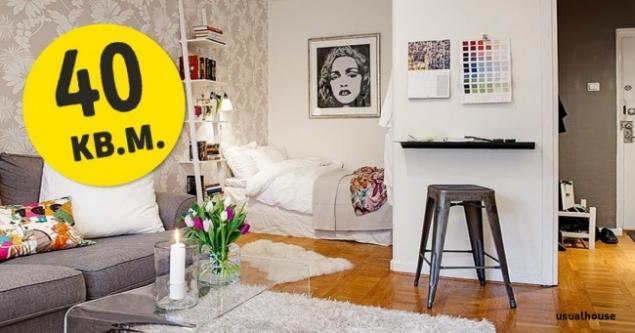 A Studio apartment is like Rubik's cube: the picture goes, if you think about it.
The site
offers the most simple tips with stunning examples from those who have coped with the difficult task of planning a small space.
1. Sliding partition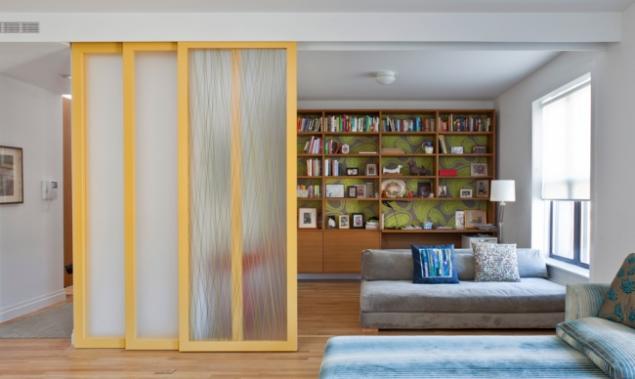 Small spaces require clever solutions, and this is one of them. Partition, which, if necessary, to hide from the eyes of guests of the apartment, and in the assembled state will not pay too much attention is a great trick.
2. Striking design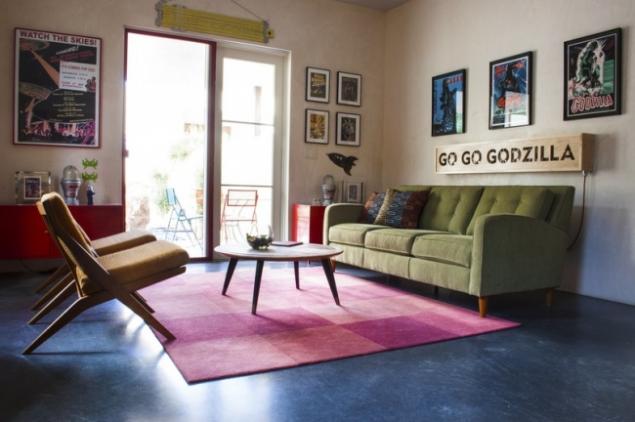 It is not necessary to do the Studio nondescript, selecting only the bright palette. Blue gender, for example, is not so extreme solution to what seems at first glance.
3. Visual extension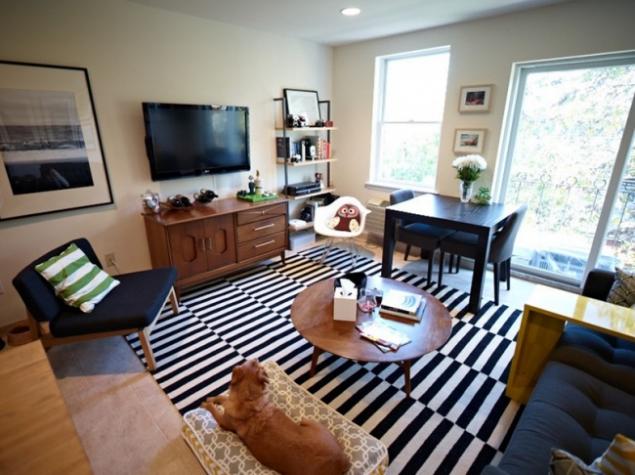 Proved: black and white stripes works wonders, whether it is self-flooring, or just carpet on top of it. Already standard magic tricks with colors and prints are not only in the selection of clothing, but also in the design of the apartment.
4. Extra space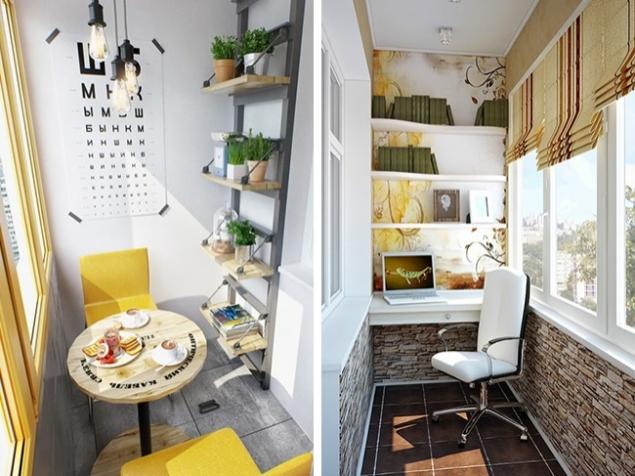 Insulated balcony can easily become a separate room. Whether it's workplace or dining area — you decide.
5. Contrast transitions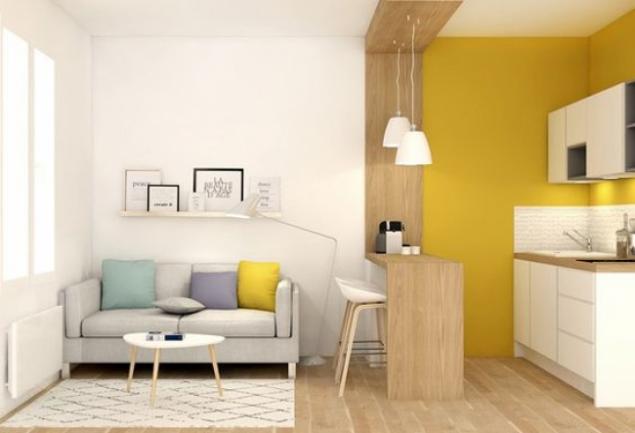 To divide a Studio apartment, and sometimes quite a sharp transition in the design of the walls. In the photo the kitchen is perceived self-location, and yellow paint played here not last role.
6. Proper combination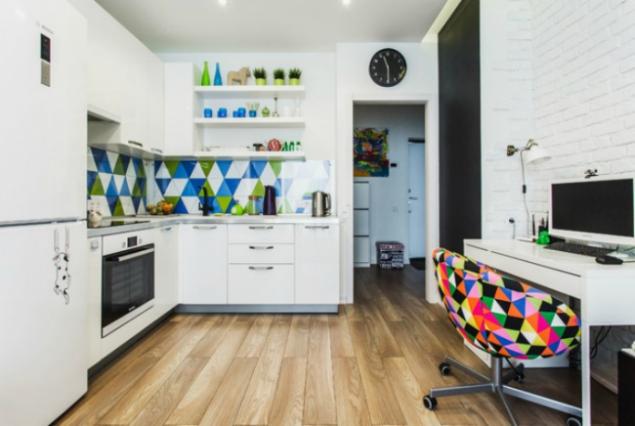 When it comes to short yardage, you have to be open to creative solutions. For example, to place the working space in the spacious kitchen, tying it in several details to the overall style of the room.
7. Hidden advantage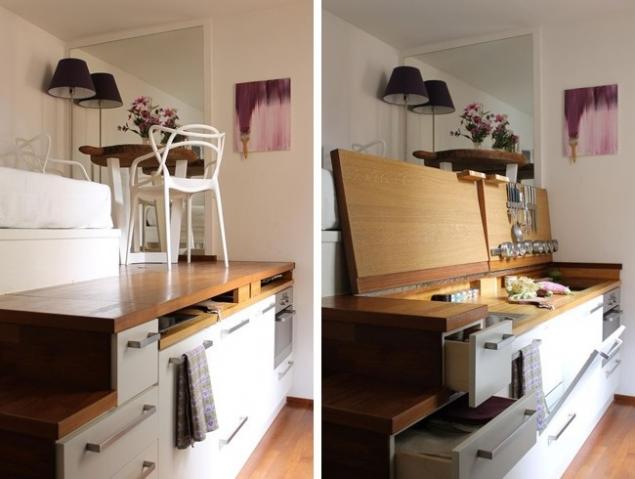 But if there is no place not only for the working area, and even for the kitchen, time to think about multifunctional systems that combine and kitchen space, and a place to stay.
8. Redevelopment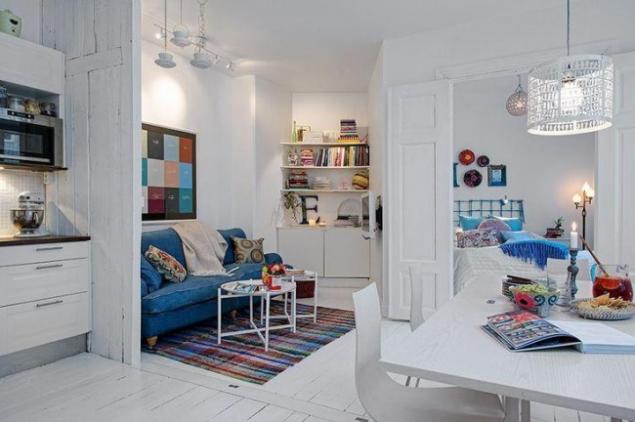 Competent planning can allocate you the extra room where you did not expect, and to clearly delineate the remaining area.
9. Shelves instead of walls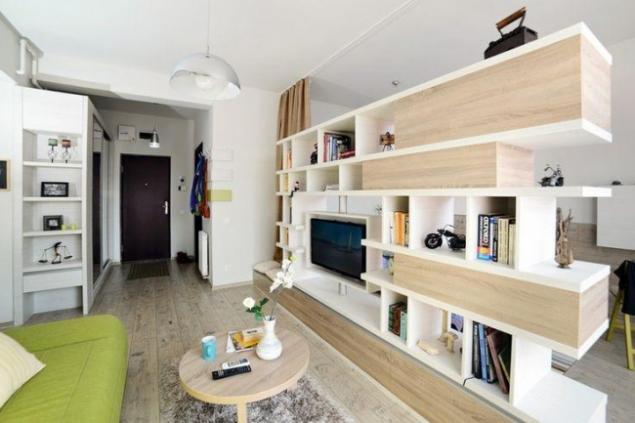 In the other apartments are not needed and redevelopment: it is enough to choose the right furniture that will allow you to split the Studio into several parts without losing its functionality.
10. Workplace in the pantry
Sounds like you will be working in a dark closet, but no. Getting rid of the doors, adding light and filling, these are not even the meters — centimeters — properly, you will receive a nook without cluttering the main room.
11. Zoning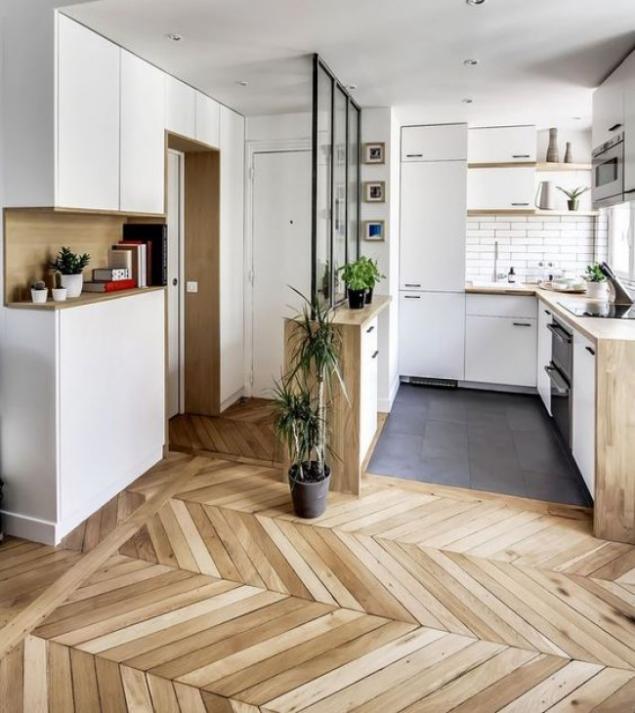 Create location, varying floor design: it works even in the tiniest apartments. Wood and tile on the example of great together while highlighting the kitchen as a separate part.
12. A sleeping place for drape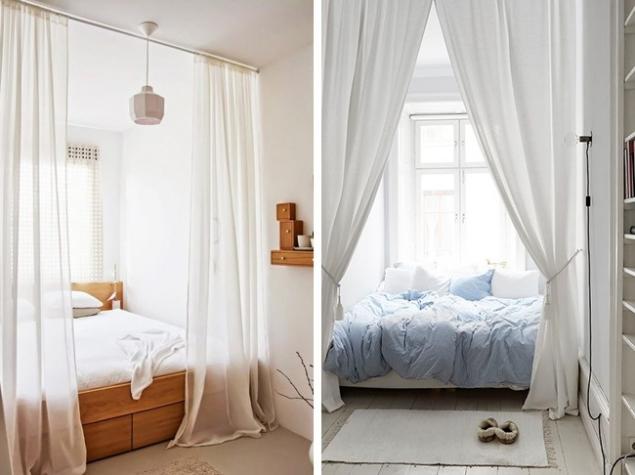 Suitable for the bed nook is to use it to the fullest, and make it not so conspicuous, you can use curtains and Drapes that everything else will make the apartment more comfortable.
13. Cozy niche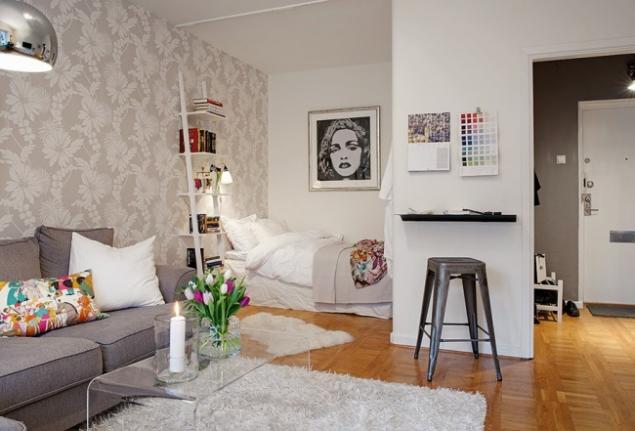 Full bedroom, of course, not for one-bedroom apartments, but that doesn't mean you have to deny yourself in a comfortable sleep. The niche is ideal for such a task.
14. King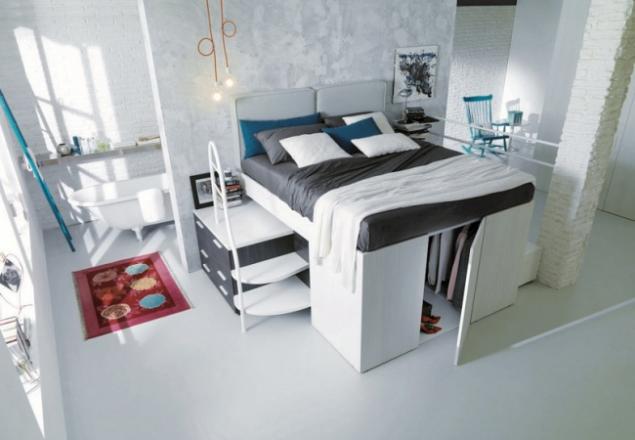 Raising the bed to a level slightly higher than normal, you will get additional storage, which is able to replace a real closet.
15. Compact bathroom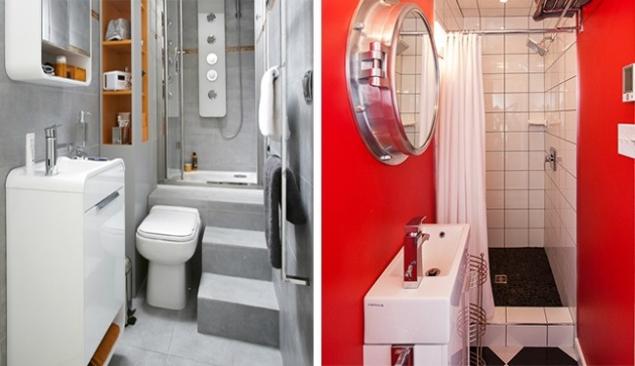 WC is not always doomed to be cluttered and cramped. Well-chosen bathroom fixtures and the exact choice of colors is capable of great things.
16. A single complex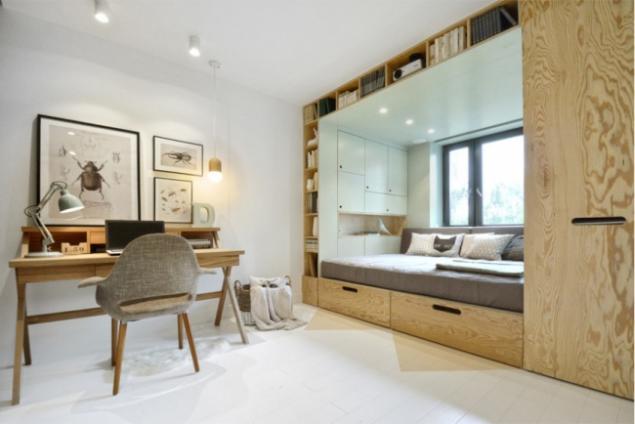 Furniture made to order, may combine several functions and replace a couple of rooms in one fell swoop. On the photo of living room, bedroom, closet — all in one.
17. Without walls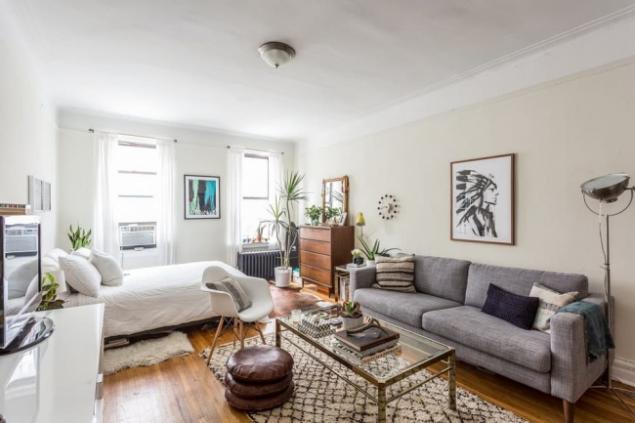 The lack of walls in the Studio — not always call your home and lifestyle. Sometimes it is an advantage that remains is only how to use it.
Photos on the preview usualhouse
See also
20 chic ideas for small apartments
Smart design for small apartment
via www.adme.ru/tvorchestvo-dizajn/umnyj-dizajn-dlya-malenkoj-kvartiry-652555/