Seventy six million one hundred forty three thousand eight hundred twenty five
A small bathroom does not always mean lack of comfort and closeness. Choosing the right layout, furniture and a few little things will help to organize the space and make the bathroom not only more, but better looking.
Site
shares artful design solutions to successfully convert a small bathroom into a spacious.
1. Light color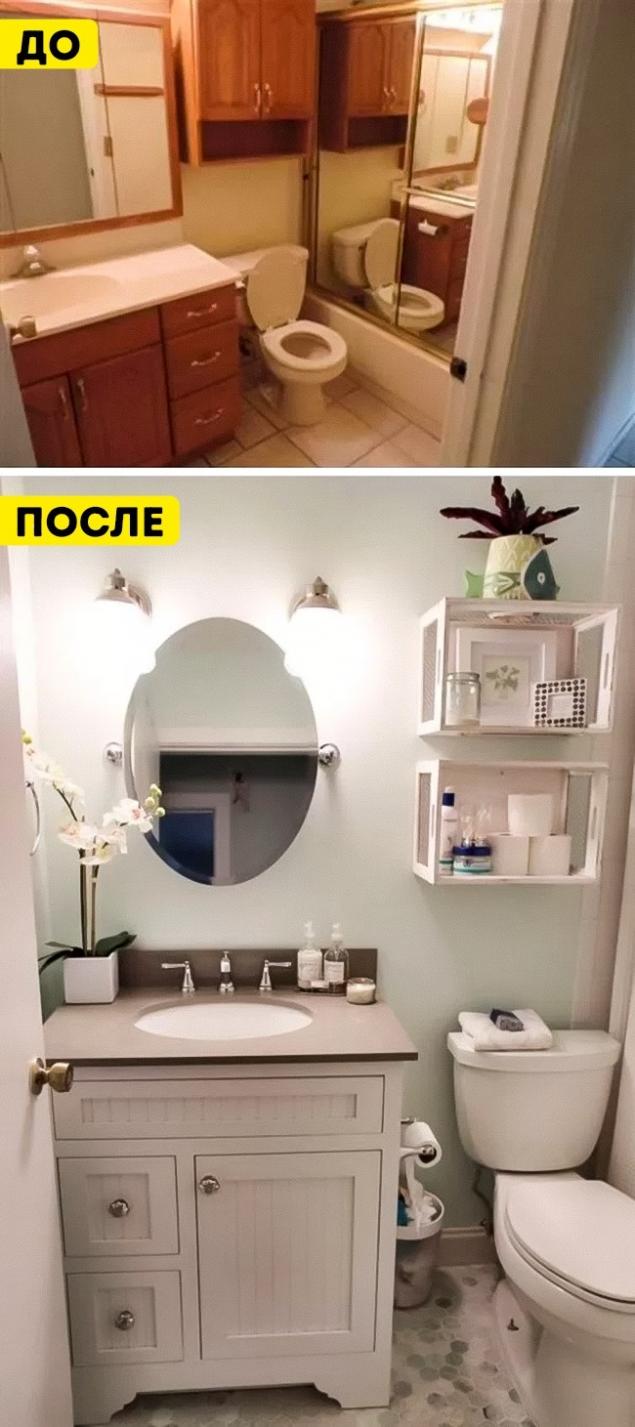 Furniture of bright colors is advantageous transforms small rooms, including bathrooms. The proof can be found here.
2. Shelf for things above the door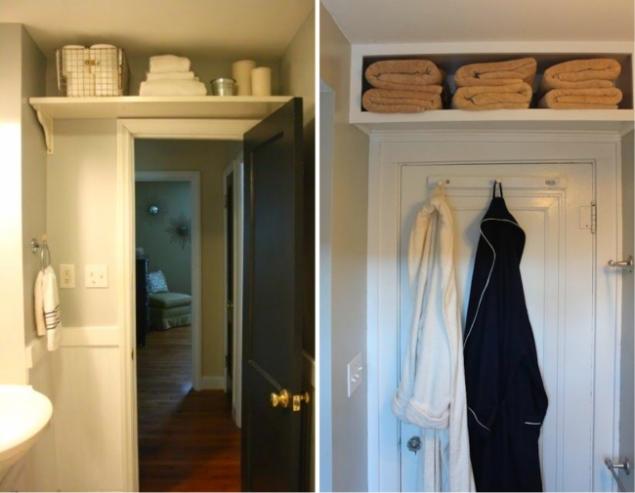 Shelf above the door is a great way to use space without cluttering it. How to do this yourself, you can find here, but more like looking for interesting ideas in this blog.
3. Additional storage space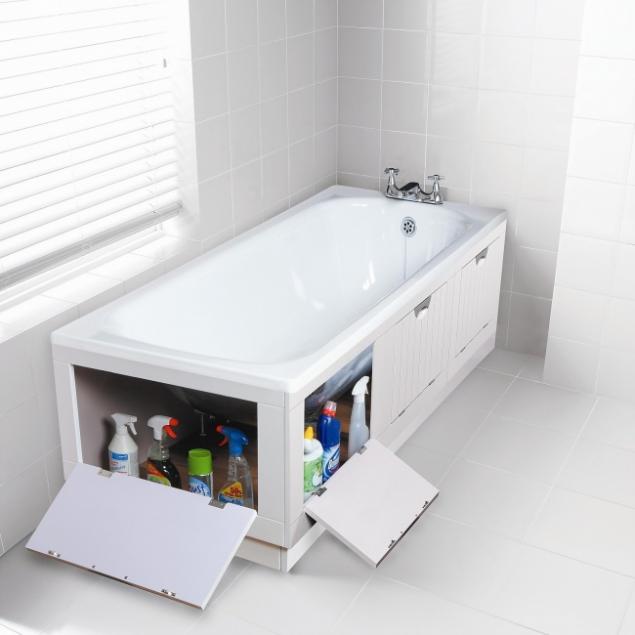 No need to buy extra locker in a small room with storage shelves will do a great job in the plating bath.
4. The organizer on the wall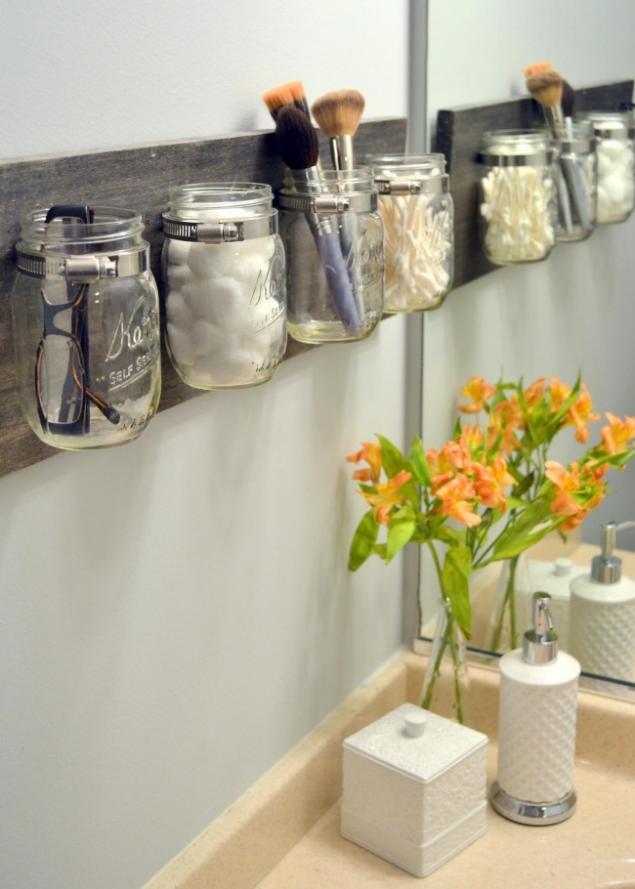 Convenient organizer of the jars will help keep everything you need at hand and will not take up much space. If you want to make this for my bathroom, have a look here.
5. Shelves over the toilet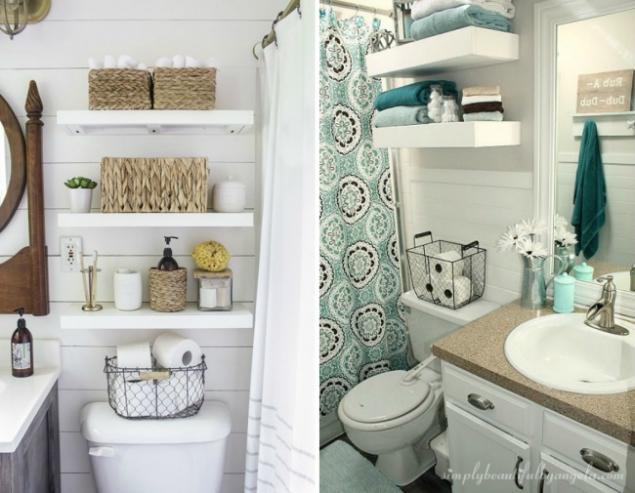 Another option for space optimization — the shelf above the toilet, so they don't take up much space in the bathroom. Blogs Simply Beautiful by Angela and Shades of Blue Interiors good show.
6. Shelves behind the mirror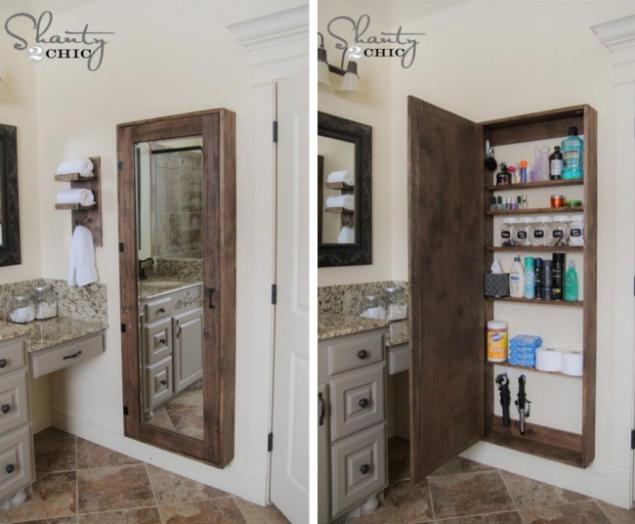 A mirror not only visually expand the space and hide behind a shelf for things, solving the problem of additional space. The manual suggest to look here.
7. Transparent shower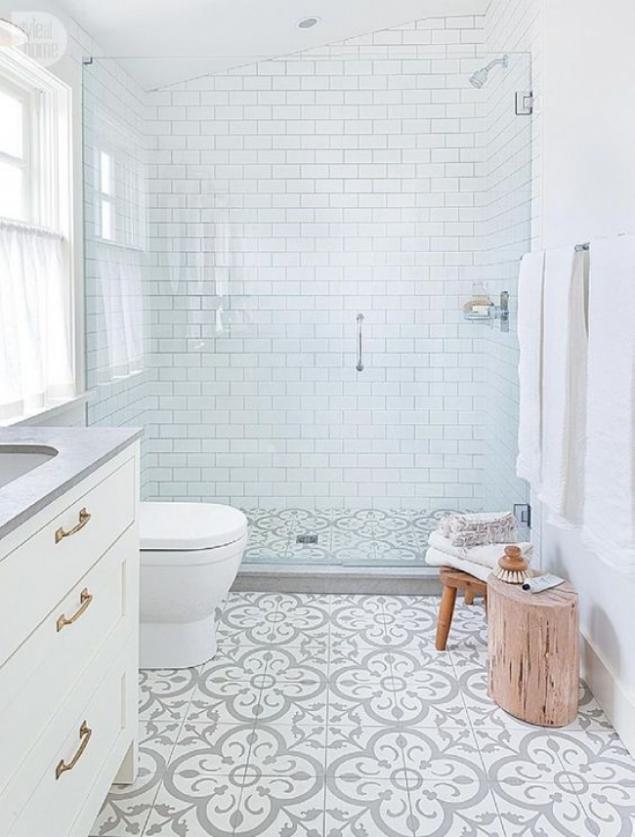 The transparent walls of the shower visually pushed the wall, and in combination with light tones of bathroom this option will be even more successful, what you can see here.
8. Large mirror
Mirrors are a great way to visually expand the space, and it works not only in normal rooms, but also in the bathroom. Design of apartments with such rooms can be seen here and here.
9. Corner sink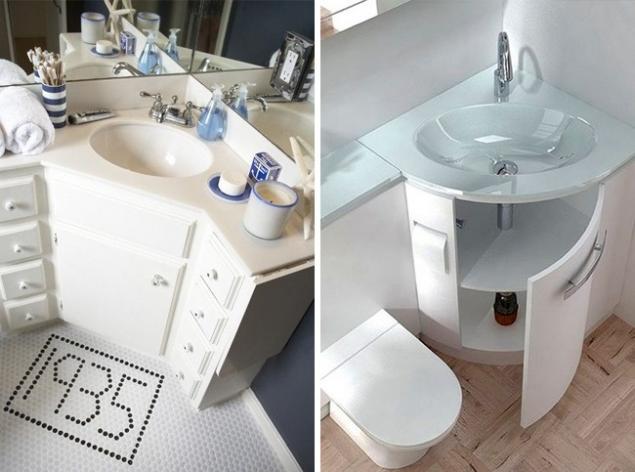 When every inch counts, you should think about plumbing that will help save more space. A corner sink is a good example.
10. Built-in shelves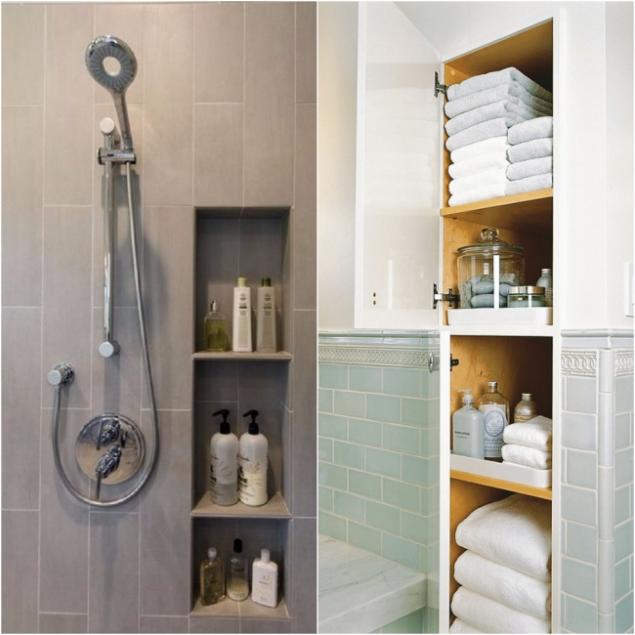 In a small bathroom do not want to clutter the space with extra cupboards, built-in shelves and good storage. Here you will see the design of this room completely, and then find even more ideas.
11. Sink above the washing machine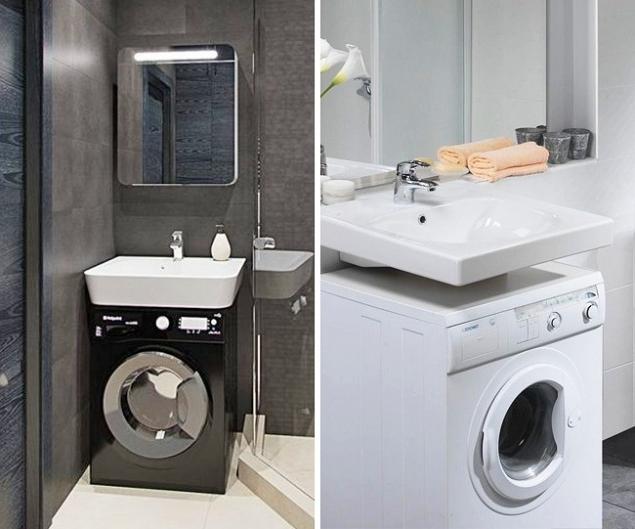 Simple but not always obvious way of saving space — sink mounted above the washing machine. Comfortable, and the look of the bathroom from this "Union" will not be affected. To see the design a bathroom here.
12. Proper storage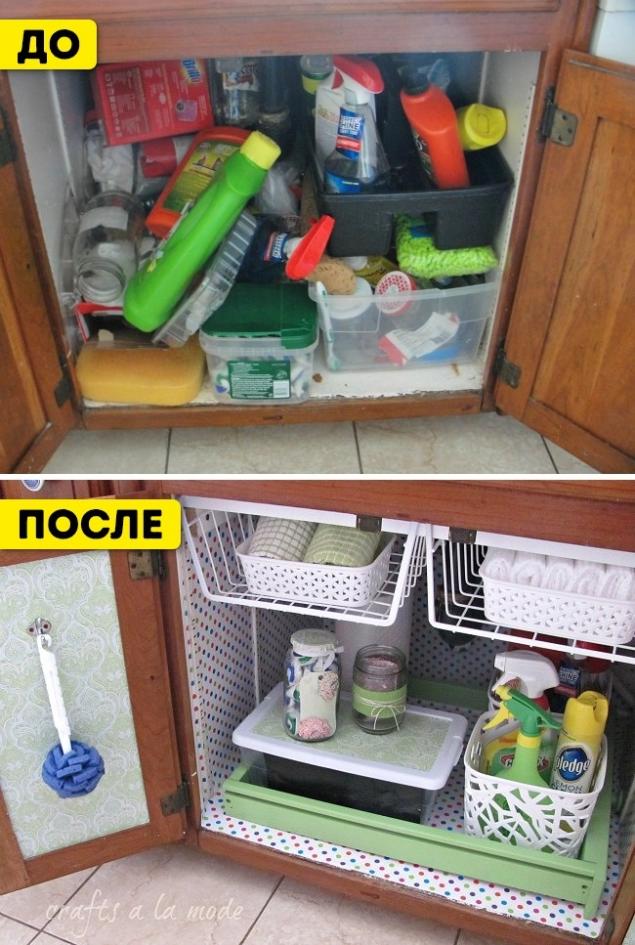 Even such a small space as the cupboard under the sink, you should use to the maximum. For example, here Bouffard Linda (Linda Bouffard) tells how to bring it in order to accommodate more things.
Three million nine hundred sixty one thousand six hundred fifteen
Another option for storing things in the bathroom — stand with several shelves. The author of the blog Golden Boys and Me recognizes that I bought it in a Department for kitchens, but as you can see, and in the bathroom such a thing had by the way to save space.
13. Layout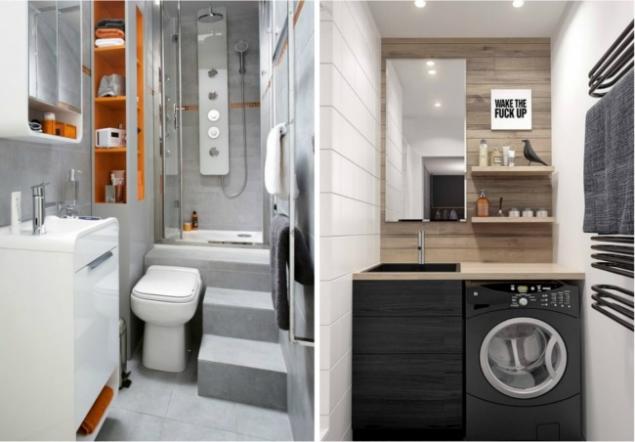 At the stage of planning to consider how best to use a small space. For example, to give preference to the soul or the proper positioning of the plumbing. Look design compactly planned bathroom here, and you can look here for inspiration.
Bonus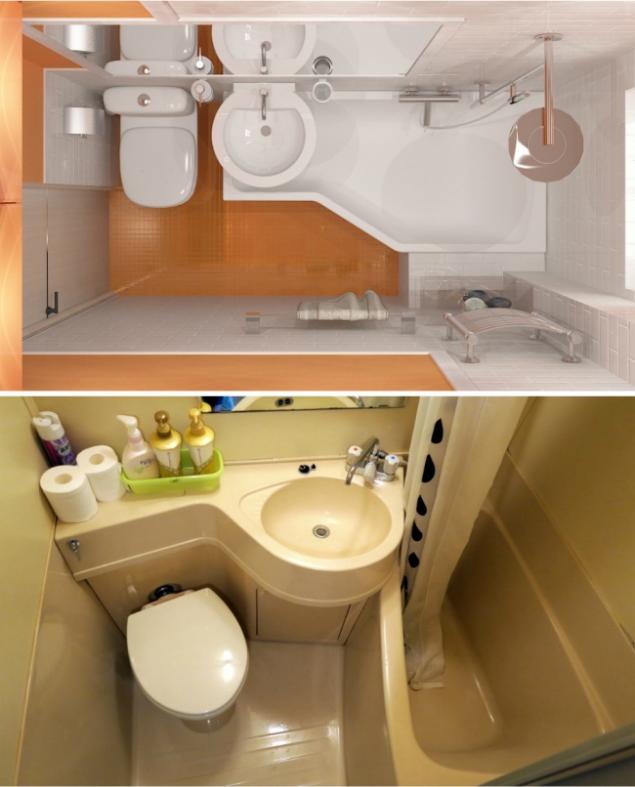 If space in the bathroom is quite small, it does not prevent them to mind control — it proved successful.
The photo on the thumbs Crafts a la mode
via www.craftsalamode.com/2014/05/my-under-sink-makeover.html