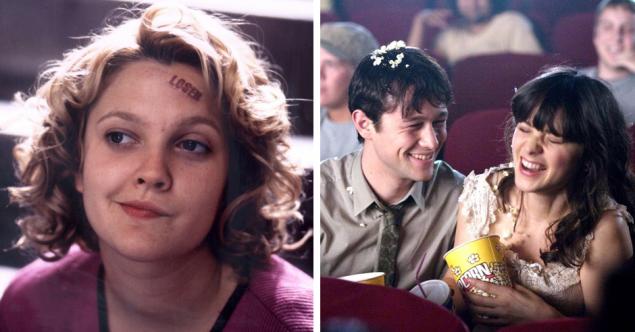 In this collection
, the Website
offers the reader the most sincere and reverent films about unrequited love, which we ourselves very much! 500 days of summer (2009) "500 day of summer" is not an ordinary film about love, but rather a story about failed love. Tom is a romantic who believes that one day you meet the one who will love him once and for all. Summer more down to earth person, not a supporter of a serious relationship that don't believe in love. However 500 days since the first meeting of the heroes inverted their view of relationships and marriage upside the head.
Unrequited love (2010) Many young people face unrequited love, but not many will be able for her to go to extreme measures, as did the young man Ben Jacobs. After leaving the orphanage where he was brought up after the suicide of his father, Ben meets his grown-up childhood friend, which falls in love without memory. However, the girl doesn't reciprocate his feelings and starts Dating others. Mad with jealousy and unrequited love, Ben kidnaps the girl and holds her hostage until she repents and admits she loves him.
My best friend's wedding (1997) Julianne (Julia Roberts) and Michael (Dermot Mulroney) has experienced in his student years, a whirlwind romance, then remained best friends. After learning about the engagement of Michael, Julianne convinces himself that all 9 years of their friendship she loved him and he her. Then an old friend decides to whatever was to upset the wedding of Michael.
Gone with the wind (1939), many of you Probably have already seen this masterpiece of world cinema. But if there are those who have not seen the famous film, staged on the novel by Margaret Mitchell, it is most certainly immerse yourself in the carefree, full of dreams and hopes of a young southern girl Scarlett O'hara. Whimsical and charming Scarlett could have any gentleman that you want, and any man seeing her, loses his head and becomes the captive of her charms. Any, but not Ashley, is the subject of adoration confident beauty. Ashley makes a proposal to his cousin Melanie, what a blow to pride Scarlett, because she believes cousin a loser and ugly.
Never been kissed (1999) Josie (drew Barrymore) did not go on a romantic date, always been a wallflower and not reputed to be the school beauty. After graduation, she goes to work as a journalist in the local newspaper. She gets her first assignment: to infiltrate a group of high school students and write an article about their school life. At school Josie falls in love with an English teacher who does not take seriously his romantically minded student. The heroine doesn't know how to confess to her lover that she's no longer a child, and 25-year-old journalist working undercover.
via mixstuff.ru/archives/62889