Buchatskaya town hall, a unique monument of architecture of the mid 18th century. Located in the lower part of the city in the middle of a small square, in harmony with the landscape differs a clear description of the volumes and perfect proportions. Architect Bernard Meretin, the sculptor Johann Georg Pinsel. The town hall is one of the most interesting places for tourists, dates back to 1750 For the sculptural decoration and organic synthesis arts Busacca town Hall has no analogues in the architecture of Ukraine.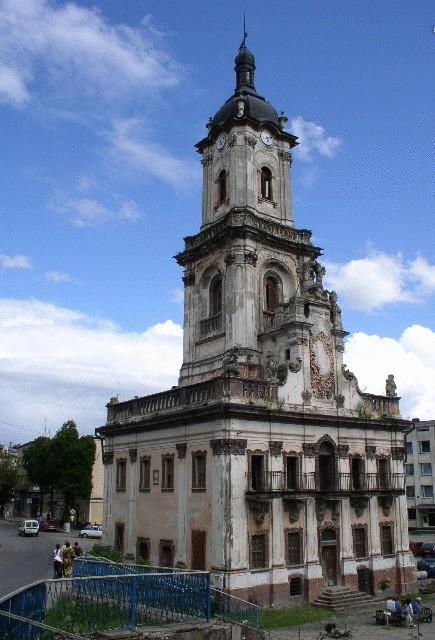 From architectural considerations, the tower is made wider than the bearing its array of middle-sized room with a spiral staircase inside. Therefore, its walls part rest on stone console. The whole height of the building 38 PM
The facades are decorated with a Corinthian order and a large number of sculptures (originally there were 30, survived 9), the images taken from the Bible and classical mythology. The main facade of the town hall returned to the West, on its pediment is a cartouche with family crest "Pyliava" the founder of the hall of Nicholas Potocki.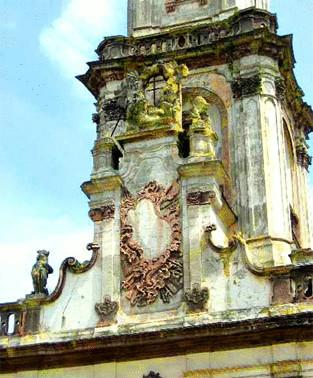 In the 19th century on the 1st floor housed the County Presidium and the Council. After 1920 the building was given to housing and shops. 1982-1992 it operated local history Museum and children's art school.
The main facade is a huge, complex shapes pediment with recylebin asymmetrical cartouche in the center. In any building in the Baroque style in Ukraine, the sculpture is so inseparable unity with the architecture, as here.It is as if embodied the struggle against evil and violence.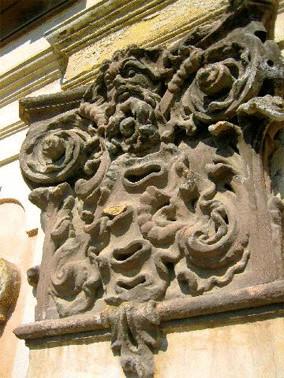 Source: /users/104