One of the old town hall — Old town hall of Bamberg is also known as the "town Hall bridge" or "town Hall on the island" because it is located on an artificial island in the middle of the river Regnitz. The first written records of it date back to the XIV century.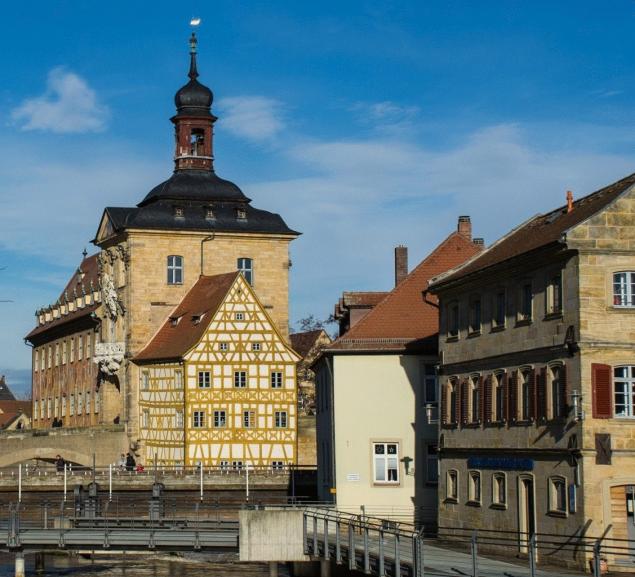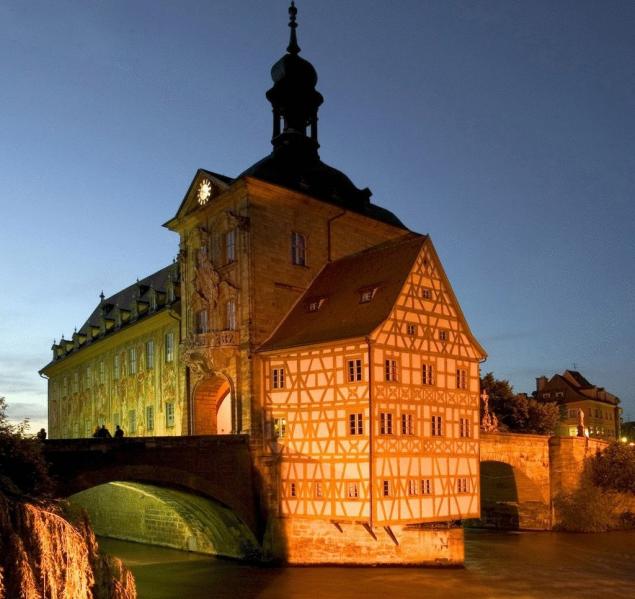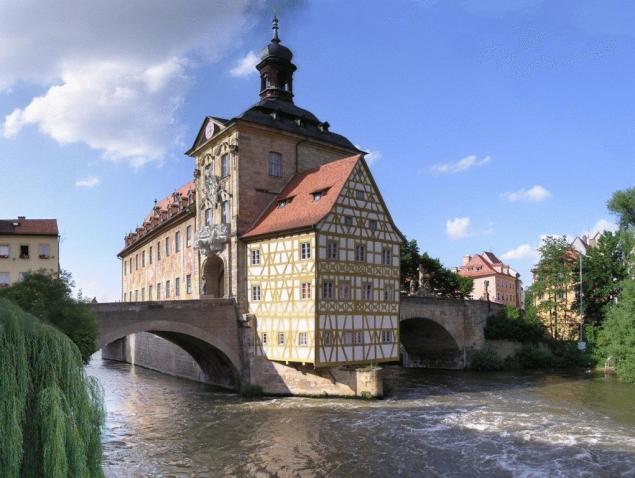 Later on one century it was rebuilt in the Gothic style. In the XVII century the town hall was decorated with elements of Baroque and Rococo. Frame building, which was called "Corporal of the house" survived until our days in its original and full beauty. The town hall is a unique structure. She was artificially created on an artificial island on the Regnitz river. In the middle Ages the river divided the land to the city and the Bishop's lands, and because of this many years there were disputes, in whose possession is the town hall. The creation of artificial Islands and constructions on it was a compromise solution to all problems.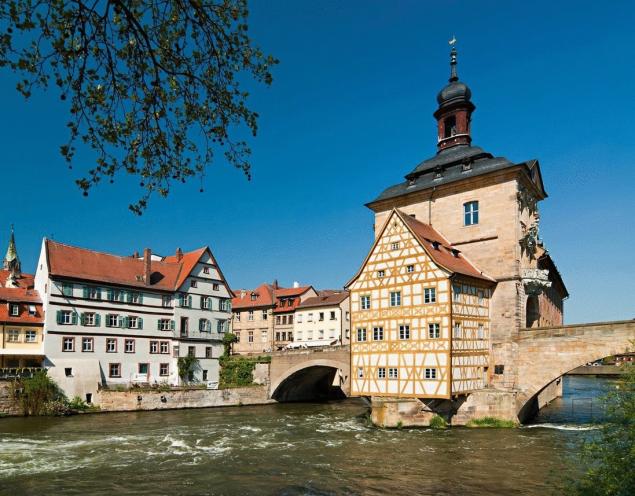 Since 1993 the town hall listed as a world heritage site by UNESCO. Now it is a unique collection of Strassburgsky pottery "Luster Baroque" from the collection of Ludwig.
Source: /users/117