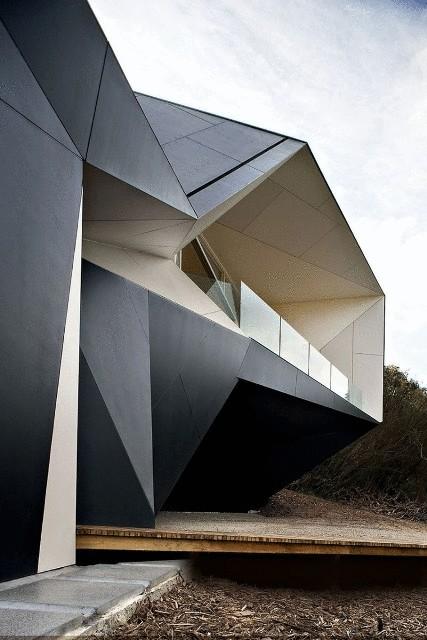 For those of you not familiar with the achievements of famous mathematicians, it should be clear that the Klein bottle is an unusual geometric body, which is not subject to a clear orientation. It looks as if the bottle is extended and inserted into the hole in the side wall of the glass vessel.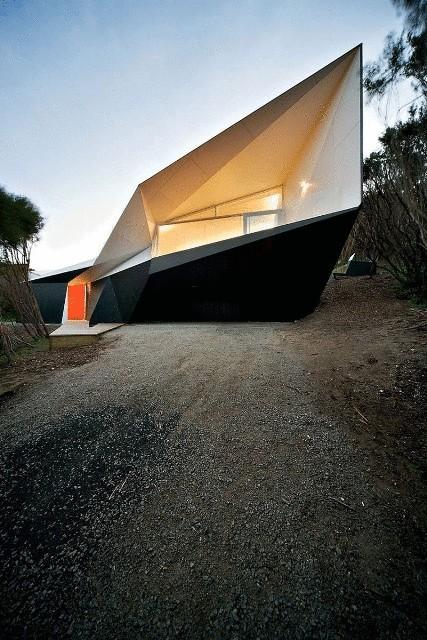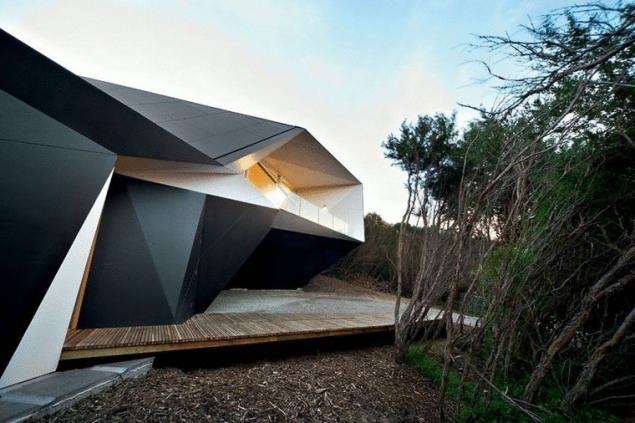 House area 258 sq. m. on the Mornington Peninsula in Australia from McBride Charles Ryan built around the same scheme. It is, of course, bears little resemblance to the bottle, and more like a huge black-and-white origami, but that's all the space the Klein Bottle house is literally built inside the broken frame.The interior of the house from McBride Charles Ryan have different colour shades.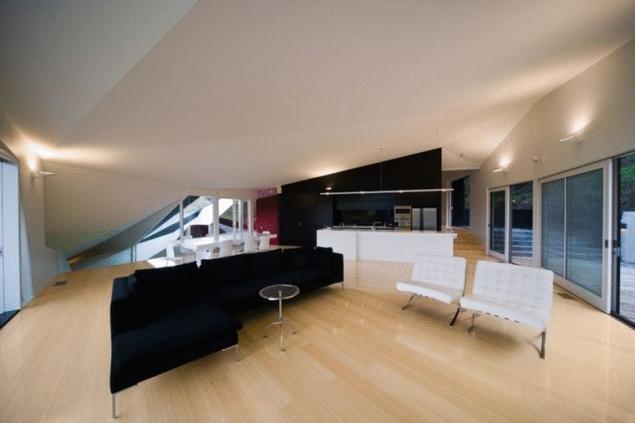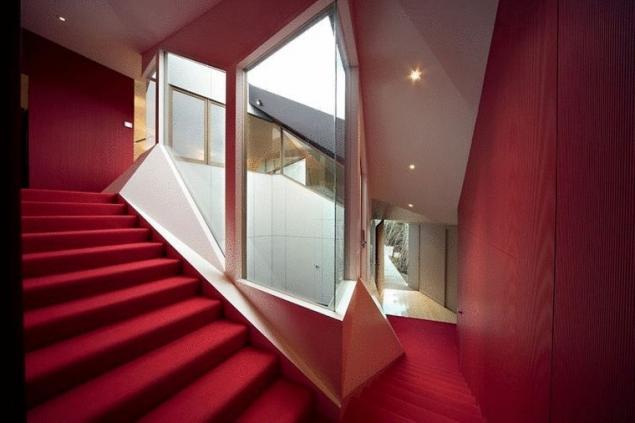 Light beige and milky tones contrasted with the thick, bright colors of walls and furniture. In addition, Klein Bottle house can boast of the variety of textures used for interior decoration. Various types of wood, glass, stone, tiles are joined into one mixed pattern design. And around Klein Bottle house McBride Charles Ryan architects have provided interesting wooden platform, which helped to level the Foundation of the building, located on a small hill.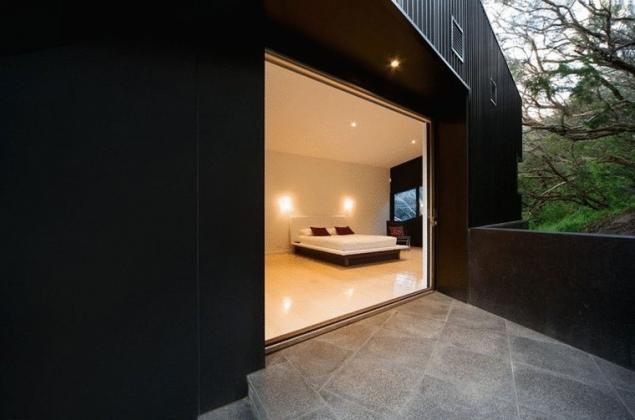 Source: /users/104