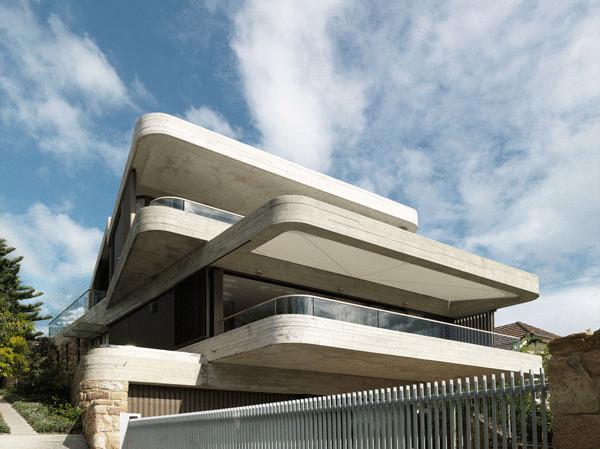 If there are limitations on space, we have to be smart on the part geometry, and has done Studio Luigi Rosselli Architects in designing a residential building in Sydney.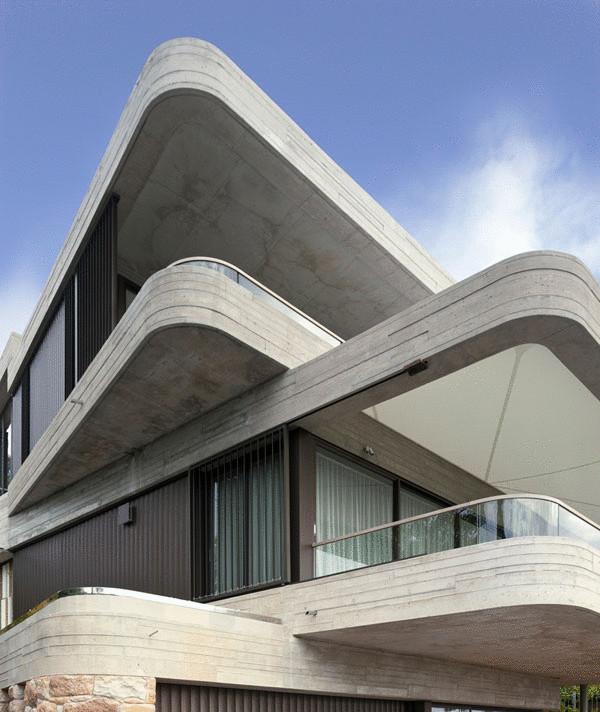 The building is a picturesque combination of three levels of reinforced concrete consoles, with the top offset relative to the average on 6 degrees. Thus it was possible to "turn away" from the neighboring area and to capture in the frame the glazing, several promising panoramas of the surrounding area.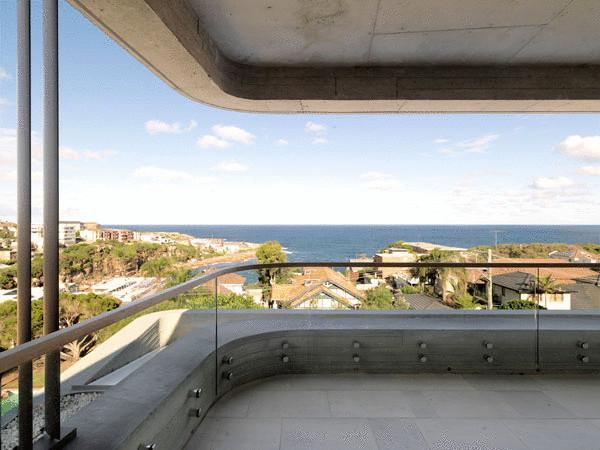 The overlap of the first floor (second floor) - facing North-West; the premises are oriented to the Bay and the Cape stretching into the ocean. The overlap of the second floor cantilever forms few offsets, through which came the roof terrace. In addition to concrete, the architects used wood, including recycling, as well as glass, aluminum (security shutters) and Sandstone.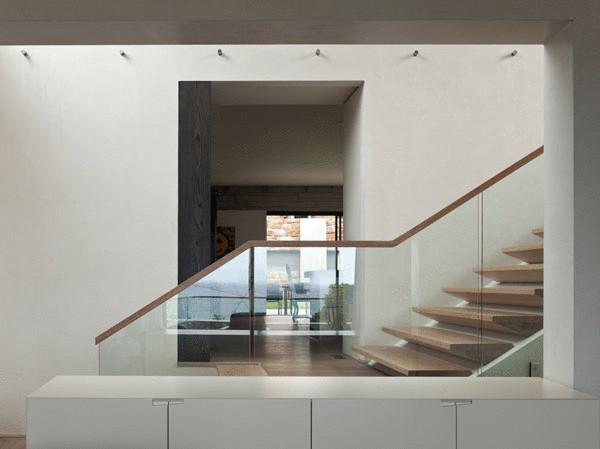 The house is supplied with rainwater tanks, heating the water in the pool is solar panels.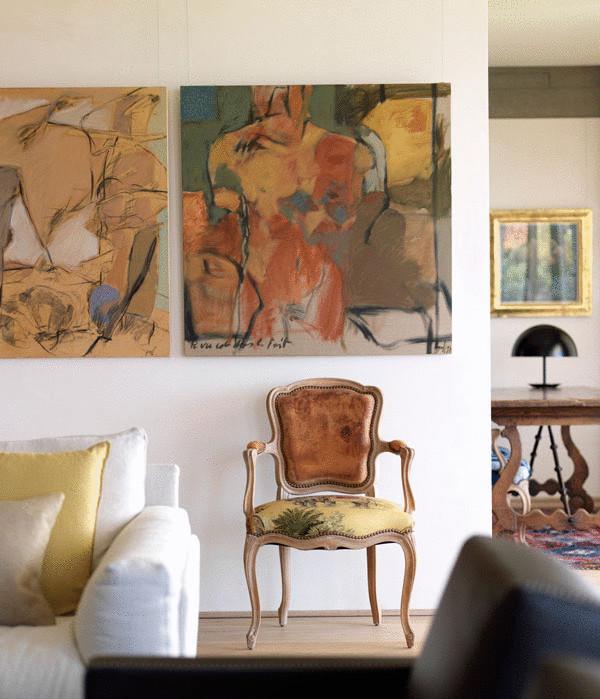 The interior is formed around the stairs, which is the "core" of the residential volume. The main decoration of the house is a rich collection of paintings. Antique furniture goes well in rooms with modern design and deliberately artisanal custom woodwork, trim, bathroom and kitchen used popular pattern mosaic Bisazza.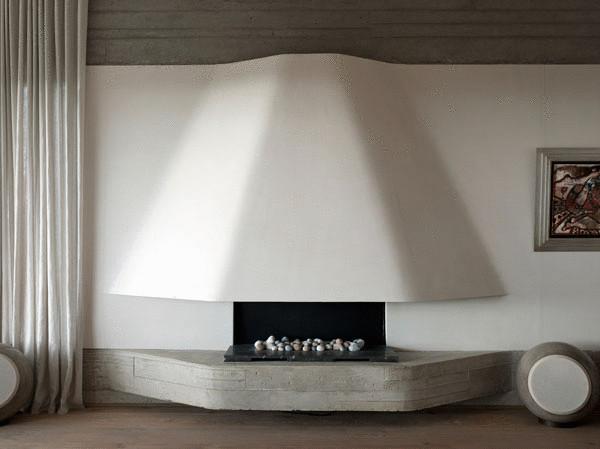 Over the garden work landscape architects Terragram. Was planted with olive, citrus trees, a vegetable patch with herbs and even a chicken coop.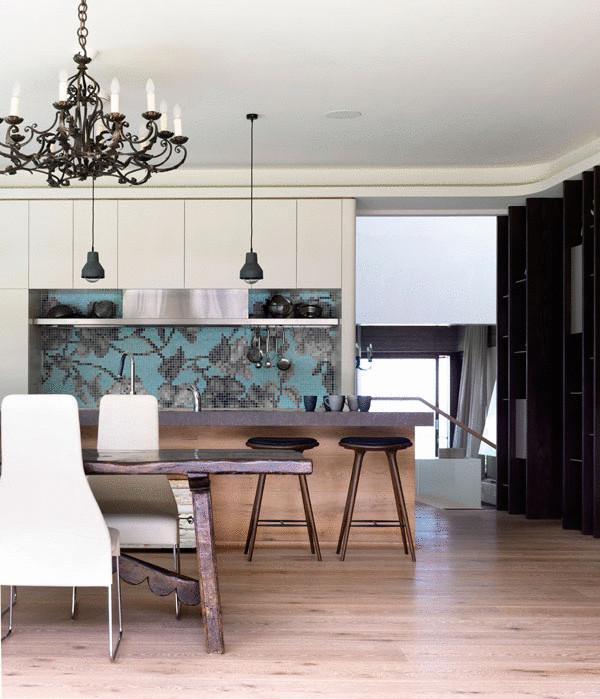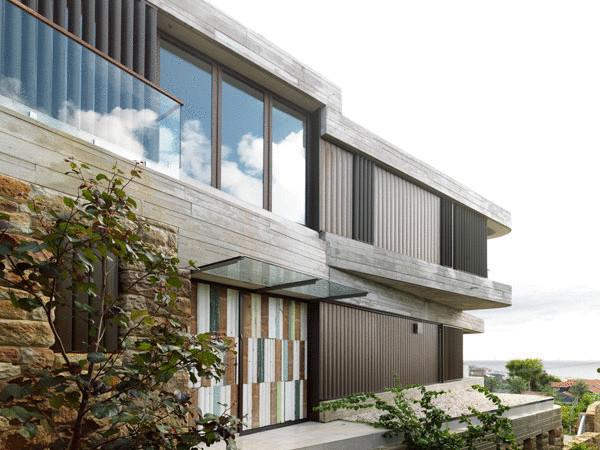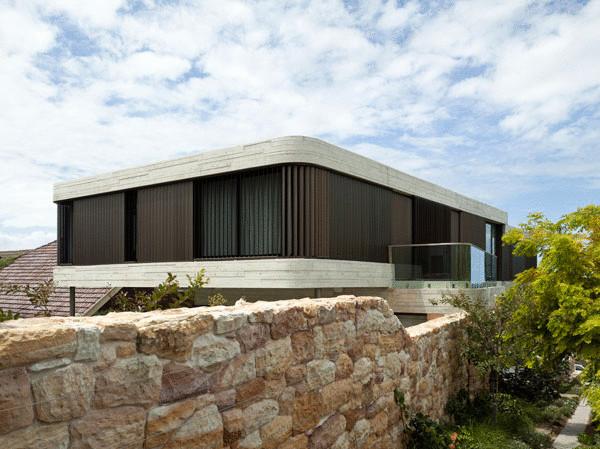 Source: /users/104