The architects of Brooks + Scarpa has developed a project Information centre for the national Park in California. Located among Sandstone cliffs new building itself will mimic a piece of rock.
The Vasquez Rocks Nature Park is one of the largest in the County of Los Angeles. Yellow rocky desert, a similar landscape to the Grand canyon for many years, is the pride of Californians, and is one of the main film sites. Here was filmed more than a dozen Hollywood movies.

Brooks + Scarpa, of course, all this is taken into account and modeled the building in the shape of the rocks. Dynamic lines and sharp angles of the roofs, coupled with the warm pastel colours of the proposed finishes make a man-made object a continuation of the natural landscape. It seems, if you accidentally fall into the frame of any Western, no one alien and not notice.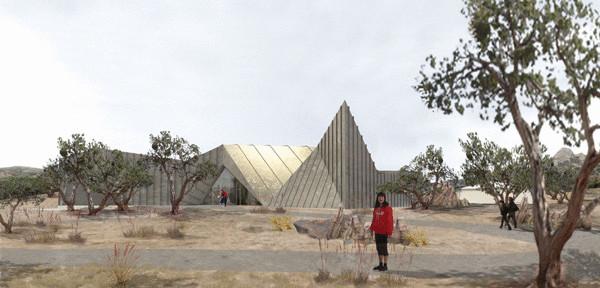 Inside, visitors will be able to see the terrain, its flora and fauna. Here will be located the information bar, mechanical and interactive exhibits.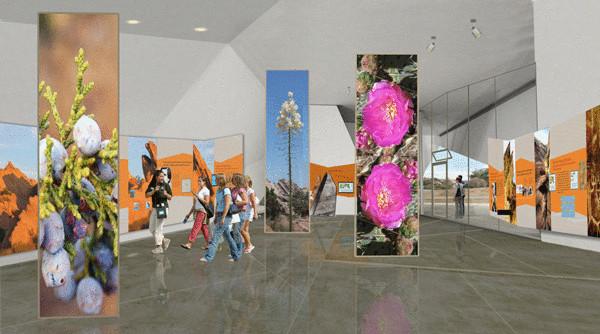 The configuration of the building, emphasizing the connection with nature, and is quite utilitarian. Engineering Center, the architects have tried to optimize the performance of your building and minimize energy consumption. Thus, the orientation of the building will protect visitors from the scorching sun in summer, and in winter will provide sufficient natural light. In addition, an angled roof will collect rainwater and to carry out natural cooling using directed flows of wind.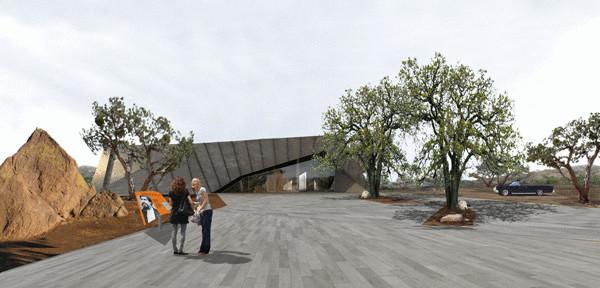 Source: /users/104