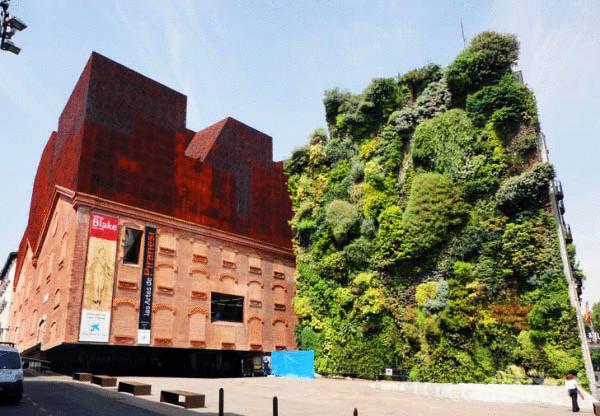 Epic vertical garden in Madrid on the facade of the CaixaForum is one of the most lush vertical gardens that exist in the world today. Vertical garden Patrick Blanc was established in 2008 on the wall of a 4-storey building contrasts beautifully with the nearby brick building and is the perfect place to break from the Madrid heat.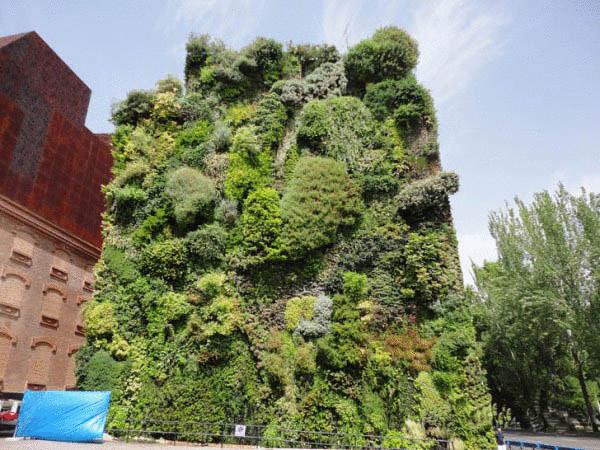 In Madrid, where heat is a constant phenomenon, people constantly have to look for a place where you can escape from the sun and heat. Vertical green wall by Patrick Blanc beckons visitors, offering them a place to stay to relax after an exciting sightseeing trip in the Prado Museum, located on the same street.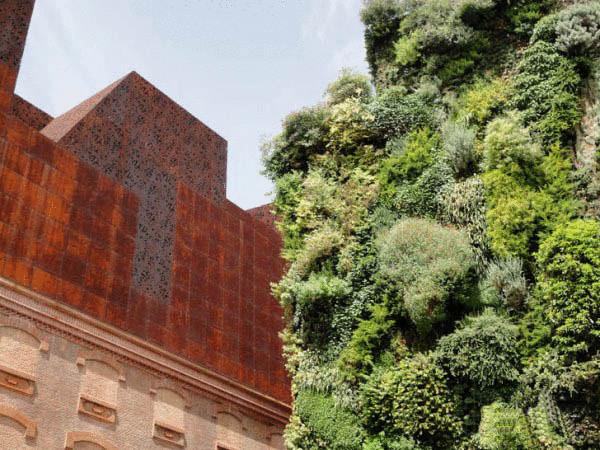 The building wall is almost completely covered with various herbs and resembles a kind of environmental graffiti. If you look at it from the rational side, this vertical garden is a very original way of reconstructing it is not acceptable to the walls of the building. Experts say that the vertical garden Patrick Blanc is a fascinating combination of art, botany and architecture.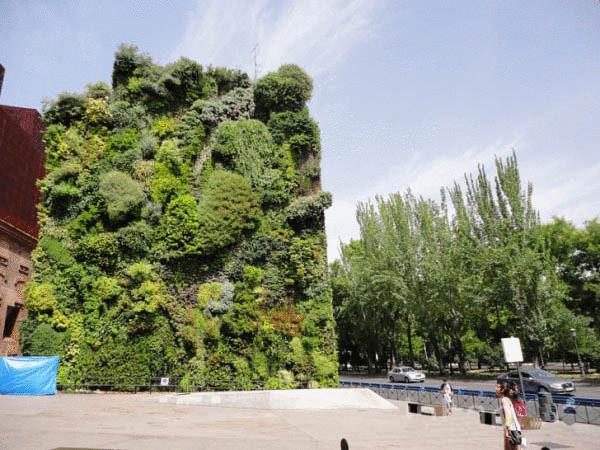 Looking at red, green and yellow of various shades scattered across the wall, among them one can see different varieties of ivy and vines and ferns and mosses. Just on the wall are more than 250 species of plants. They were selected very carefully – it was necessary to select exactly those that will thrive in the hot climate of Madrid. For irrigation of the vertical wall created by a special irrigation system that feeds the whole system, and visitors can enjoy the refreshing coolness that comes from the pool.
Source: /users/78