We have chosen six of the best recipes of face masks of watermelon for all skin types.
The mask of watermelon for dry skin
One part watermelon pulp to take the half of banana pulp, mix and apply on face 10-15 minutes, rinse. Watermelon mask from the pulp used for oily skin, only in this case the banana is replaced with yogurt.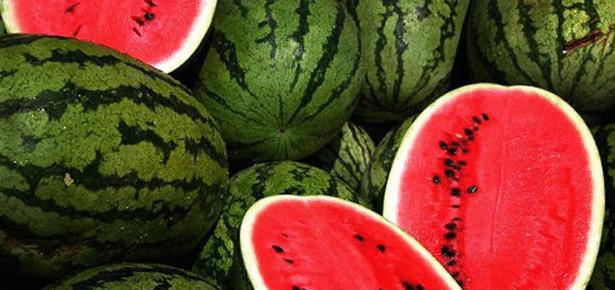 Mask with rejuvenating effect
Watermelon mask is very useful for tired skin, they give it a freshness and elasticity. Clean gauze to soak watermelon juice and gently spread it on the face and neck. After 15-20 minutes remove the gauze and wash. The greatest effect occurs after a few treatments.  
Mask for aging skin
Well stir the honey with the pulp of watermelon and apply the mixture on the face, leaving for 15-20 minutes, then wash with warm water. The mask gives the skin elasticity and moisturizes it.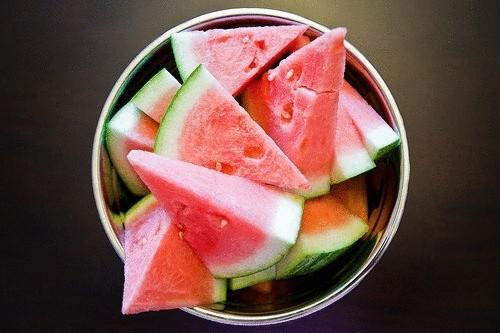 Toning mask of watermelon
A half Cup of thick milk semolina mix with egg yolk, and in the process add the watermelon juice, honey and vegetable oil and a little salt. Apply the mask on face for 20-30 minutes, then wash with water at room temperature. This masks a pronounced tonic effect.  
The mask of watermelon for whitening face
For whitening, you need to wipe your face with the pulp of the peel in the morning and evening. After a few days the skin brighten and clear.  
Mask for normal and dry skin
RUB the egg yolk and mix with 2 tablespoons of watermelon juice, add a little sour cream and vegetable oil, and density — a bit of bread pulp. Apply the mixture on face and wash off after 20 minutes.
Source: /users/104