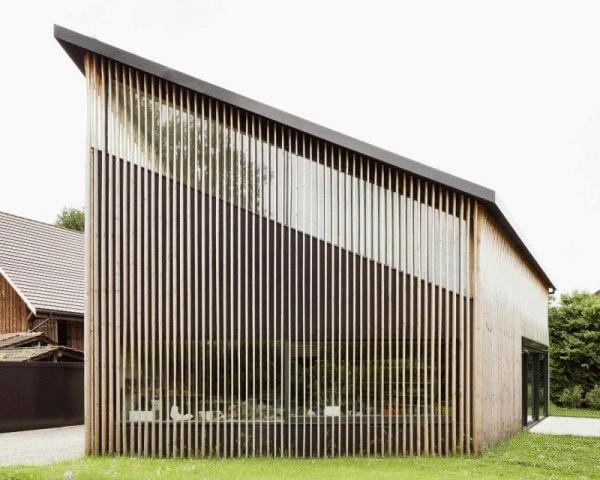 Private house Private House – the result of work of experts from architectural Studio Gramazio and Kohler. An unusual structure located in Uster (Switzerland), new interpreterpath typology of the surrounding traditional houses with gable roof.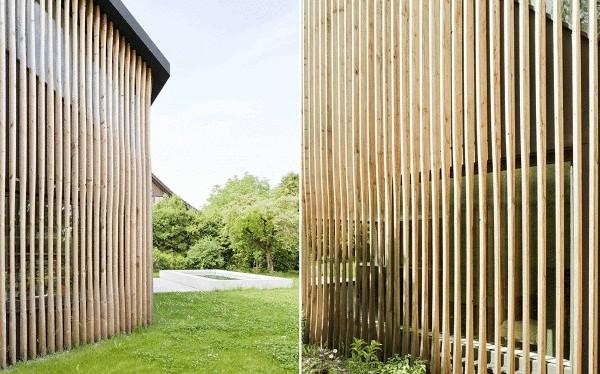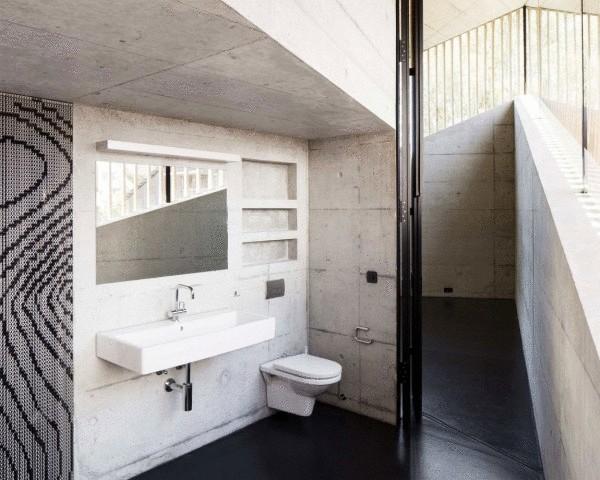 The geometry, scale and materials in new home construction tend to follow the canons of the local architecture. One of the prerequisites of the customer was to preserve the view of the lake from a neighboring house. It was also necessary to organize the available Parking behind the house.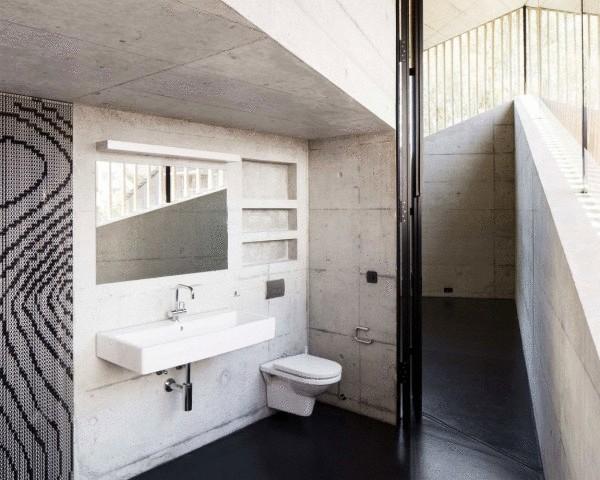 Vertical wooden slats attached to the surface of external walls of concrete buildings, forming its outer facade, creating a visual unity of the structure. Translucent facade is also meant to protect from prying eyes privacy of the inhabitants, and to filter bright sunlight during daylight hours.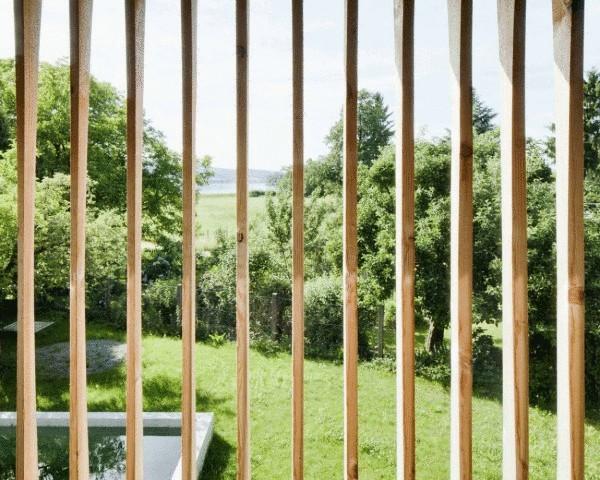 However, the gaps between the slats that lets in sufficient natural light through the large Windows. Concise concrete aesthetics gives a welcome cool and not distract from the scenic views, and asymmetric internal geometry helps to think and live creatively.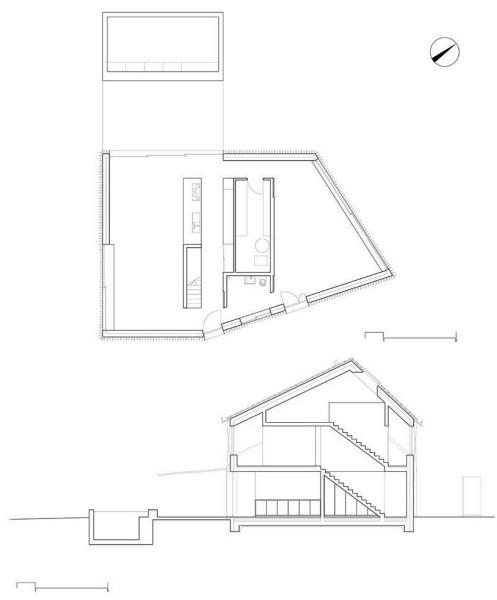 Source: /users/78