Vacuun Cleaner – new vacuum cleaner, which its Creator, designer Patrick Pedrosa (Pedrosa Patrick), was inspired by an ordinary broom. Movement when sweeping with a broom and clean this unit is the same, which greatly simplifies the task of bringing the premises in order. A small flexible tube is designed in such a way that they could vacuum and clean corners that a regular broom will be difficult to reach. The cleaner consists of two parts: the vacuum and chargers in the shape of a bucket.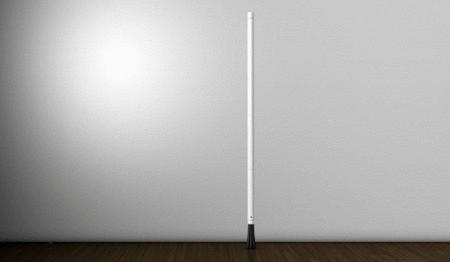 A vacuum cleaner includes: a battery (which is below), dust in the broom handle (there is a bag storage dust), liquid crystal display (indicating the battery level and the power of suction), the suction system (at the bottom of the cleaner where the fan and motor) and base of the vacuum cleaner (consisting of flexible polyethylene pipes, through which the dust).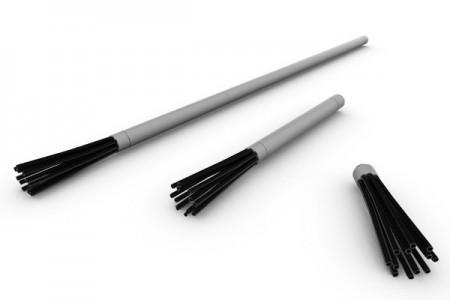 Well, looks quite decent and interesting, however, is that trust is a miracle of technology does not inspire. Still, not for nothing was coined the traditional vacuum cleaner nozzle, closely adjacent the floor surface and so many kinds of accessories to boot. Therefore, such a concept is questionable, unless the Creator has worked on the technical side, and the suction power on this vacuum is so great that even such an unusual nozzle will not miss the Islands of dirt and dust on the floor.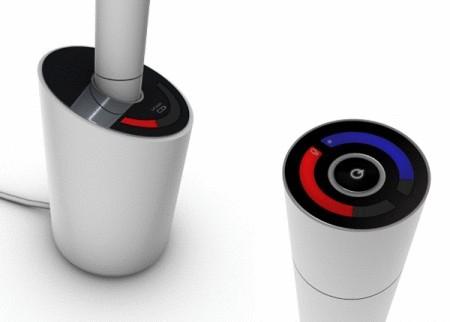 Source: /users/104