Only some business sectors not affected sustainable change. In the fashion industry also had new decisions to create the necessary and casual clothing and accessories.
The term "eco-fashion" refers to the use of sustainable materials and technologies in the production cycle of garments. How to grow cotton without the use of pesticides? How to avoid the use of chemicals in bleaching or dyeing textile? How not to throw used clothes in the trash, and instead to find her a secondary use or arrange for recycling? And whether the things we throw away, so worn? In addition, as you know, many things purchased in the European and American markets produced in factories in the South. And workers in these factories (often children) work hard in poor conditions and for low pay. How to help them?
Supporters of eco-fashion aim to find answers to these problem questions and to ensure that they asked myself more clothes manufacturers and consumers. Thanks to their efforts, the principle of Fair Trade (fair treatment of all participants of production process) is gaining popularity in the Americas and Europe.
The first steps in the direction of responsibility in the field of textile production has made companies manufacturing hemp clothing. But brands such as Hemp, Hempys, etc., aroused the interest of only specific audience, staying in the shadows for the mass market and fashionistas. However, since then much has changed, and the view that more clothing for "hippies" and "Rastaman" it does not matter — beznadezhno obsolete. An increasing number of brands are moving away from stereotypes and prove to the world that the fashion business can be stylish, but not unconscionable.
Since 2004 the company H&M have included 5% organically grown cotton in some items of children's clothing, mostly from Turkey and India. During 2005 and 2006, in the course of about 40 tons of organic cotton annually, and in 2007, H&M has created a new collection made of a cotton 100% and its use has reached 600 tons. In 2008-2009 this figure had grown even more, promising to be 50% of all used materials. In addition, the company took it in turn is also recycled cotton and wool, and even recycled plastic bottles PET.
The theme of eco-fashion has also affected the brands Levis and Adidas.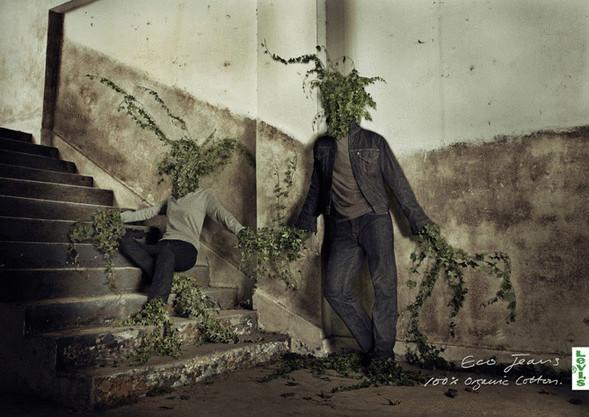 Company People Tree is one of the pioneers of sustainable fashion. And it can't be called standing far back from the podium. In 2007, Japanese Vogue things from People Tree began to appear on some of the supermodels like Helena Christensen, Lily Cole, Shalom Harlow and Anne Watanabe.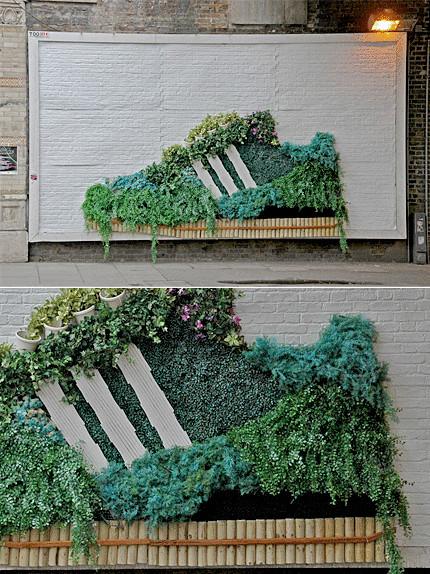 Back to the world. So how do you produce clothing, walking around eco-friendly standards and by respecting the principle of Fair Trade? To this question, all answers can give employees of the organization MADE-BY, which experts for years have collected data on the relevant materials and labour in different countries. Want to learn how to make things from Nepalese organic cotton hands of the Indian workers, not offended at this or gnats? You there.
With MADE-BY consulted young European brands like Kuyichi with their premium denim.
And Jackpot, Komodo, Imps&Elfs, Knitwear, Intoxica, Kidscase, Le Big, M Braze, Mim-Pi, Rianne de Witte, Suite69, Tuff, 100% Organic Cotton, Circle of Trust, and others. They immediately changed the production cycle, but gradually, the percentage over the percentage passed to new sources of raw materials and contracted with the most decent working factories.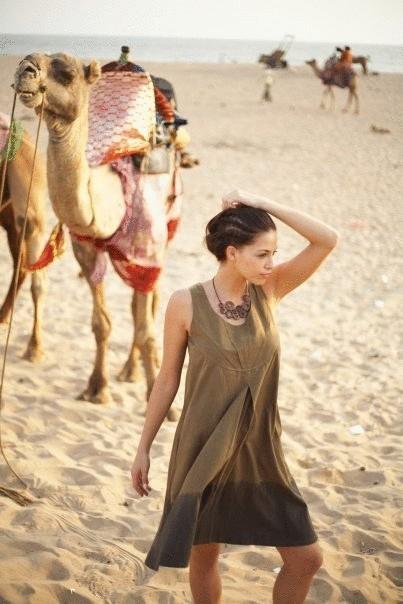 Source: /users/104