The American company Levi Strauss & Co, the famous clothing manufacturer, is preparing to launch a new collection of jeans to create that will be used in the order of 3,500 recycled bottles.
Representatives of famous firms, realizing the damage to the environment the production of jeans, threw all their forces to reduce the negative consequences of this process. The first step towards "greening" the production of jeans was the introduction last year of WaterLess technology, which has enabled more than 20% to reduce the amount of water consumed for the creation of clothing and its subsequent washing.
For this achievement the company Levi's has not stopped: on the day she announced the release of the spring collection which will please the environmentalists. Denim line called WasteLess aimed at combating waste. A new kind of denim will be 20% consist of recycled plastic. In the course of going plastic containers including food trays and bottles. By the way, if you count the bottles, they are each a pair of new jeans from Levi Strauss will be used at least eight pieces.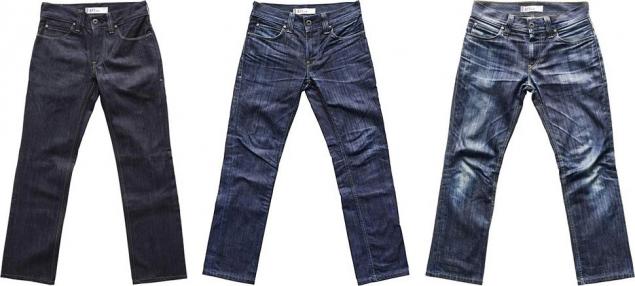 The production of "plastic" denim will be occupied by Cone Denim, Levi's partner. Plastic will sort by color, then shred into flakes and will make polyester fiber which is then mixed with cotton to create cotton yarn. In the result, the tissues will turn out the same color as the bottles, which were used during the production of green, black or brown.
"We hope to draw the attention of consumers in recycling waste and, ultimately, inspire them to similar other eco-feats. This collection proves that it is not necessary to sacrifice quality, comfort and style to live in harmony with nature," said James's curly, the President of Levi's.
WasteLess out anti-rubbish collection will appear in stores in January 2013, prices will range from $69 to $128.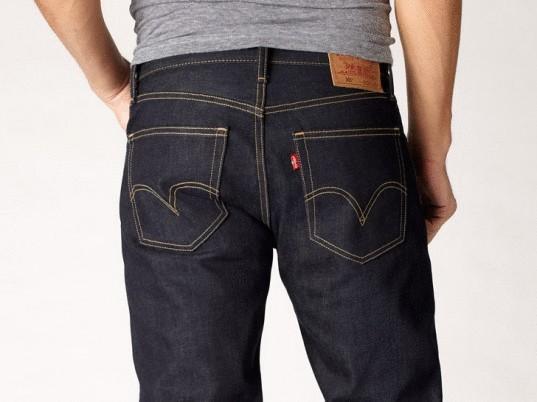 Source: /users/104