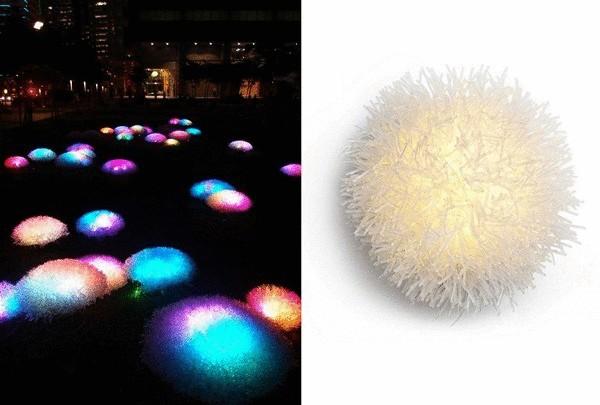 Deep water, coral reefs, anemones inhabited by these amazing creatures of prey, consisting of soft appendages-tentacles, painted in various colors. So, there are also varieties of white, yellow, green, pale blue, red, purple and other colors. Its beautiful tentacles, sea anemone, you can compare with flowers, and sometimes they are called underwater asters and chrysanthemums. They served as the inspiration for French designer Olivia d Aboville (Olivia d Aboville), author of the quirky lamps from the Anemone Collection.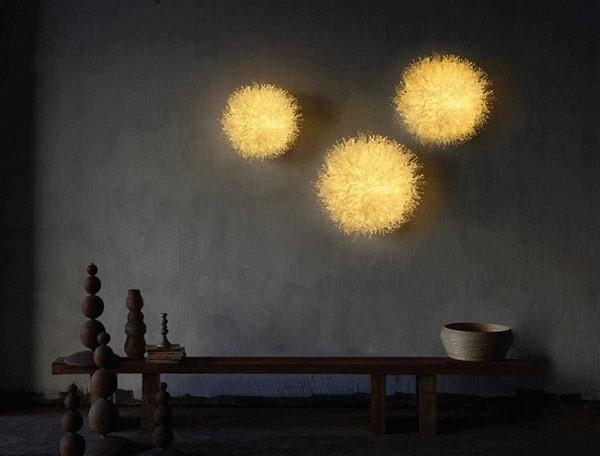 "Home" anemones safe and amazingly beautiful. You can attach them to the wall to use as a table lamp, and then set on a stand, so it turned out kind of outdoor decorative lamp, light and mobile. The tentacles of "anemone home" are in constant motion, moving from air movement, like moving tentacles "sea anemones" from the movement of water. Each of the hundreds of processes is formed by hand from transparent polystyrene, painted in a particular color, and then attached to the neighboring bone, and so on, until it is ready, "the prototype" of the future light. He then passes the heat treatment, after which the designer completely defines the shape and size of the lamp, which will be included in the series Anemone Collection.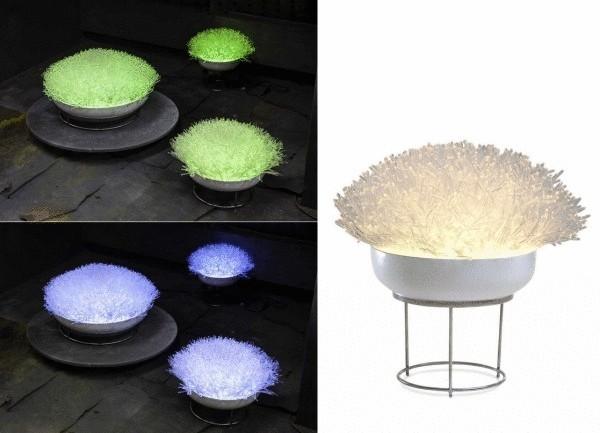 Multi-colored translucent tentacles lamps are illuminated by LEDs, because their light is bright and cold, and at night some multi-colored lighting can create just as romantic as mysterious, magical, fairy-tale atmosphere where they are. Flashing lights and moving "tentacles", lamps from the Anemone Collection though, takes us into the underwater depths of the sea or ocean around coral reefs of extraordinary beauty, colorful exotic fish and other amazing flora and fauna that is hidden under the water. Bedside lamp Anemone Collection — what we need, for romantics, for lovers of unusual, exotic and magical.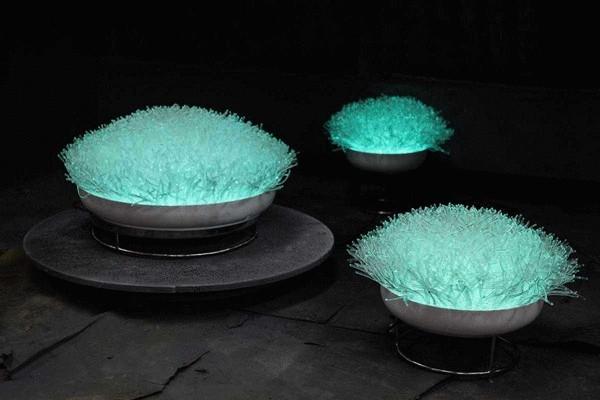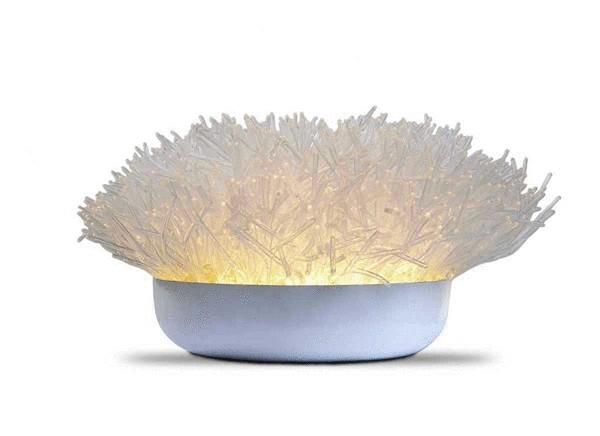 Source: /users/78