Title German automaker Audi – a synonym of excellent quality, in terms of mechanics and well-honed lines of any vehicle from motorcycle to a car. That is why there is nothing strange in the fact that the company often acts as the inspirer of creative individuals to create new unusual projects.
Ambitious twenty-year-old designer from the United States of America Rotimi Solola (Rotimi Solola) under the influence of traditionally magnificent Audi design drew a few sketches and made some sketches in Photoshop of the electric motorcycle, which could proudly bear the name Audi. Your is quite simple – the Audi E-Bike Concept.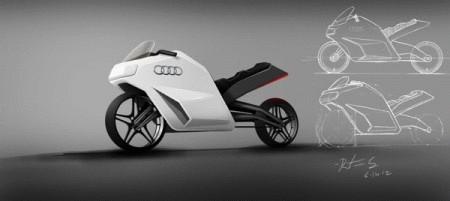 Currently electric motorcycles – basically a child's toy, and adults they, as a rule, unavailable. But the young designer decide to correct this misunderstanding, offering his concept of how would look like Superbike of the future. Unfortunately, the motorcycle was developed by him only in the form of a graphical model, but no tech specs or a possible principle of operation is not described.
But even this concept is truly remarkable. It is completely unconventional and not similar to any of those that we have seen before. Looking at this motorcycle, we can imagine the future of Motorsport in which drivers will race on their iron horses faster than the wind.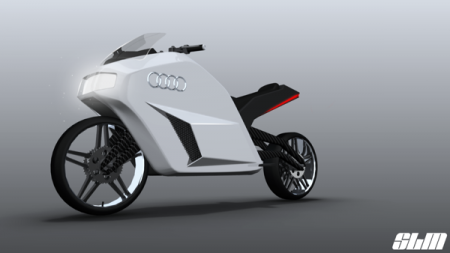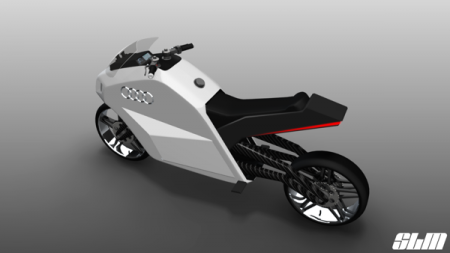 Ergonomic and minimalist motorcycle created with the expectation that it will be powered by electricity, that's why the sketches you won't notice any traditional exhaust, nor, indeed, of the exhaust pipe.
Motorcycle to be equipped with a GPS navigation system that displays all necessary information on the display, and a comfortable elongated seat, providing the rider the most comfortable fit.
While there are no other advantages in comparison with most conventional motorcycles are not observed, except, of course, environmental friendliness. But we hope that the author or another designer will be able to develop the project, turning it into a full ready-to-implement concept.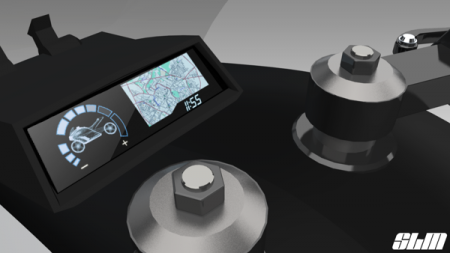 Source: /users/104