"The Autostadt" is a landmark next to the Volkswagen factory in Wolfsburg, Germany. The Museum of pavilions with the main models of Volkswagen Group and a customer center where customers can choose new cars, and a cinema.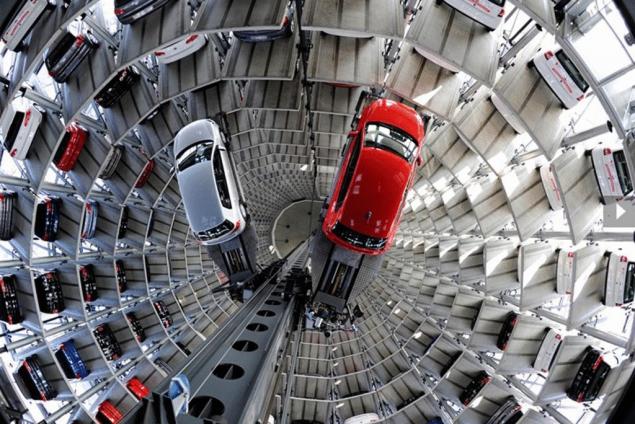 But one of the main attractions of the "Autostadt" are two brilliant car the tower – a kind of multi-level Parking customer service Center, where cars are delivered straight from the factory in Wolfsburg, and where they can leave buyers.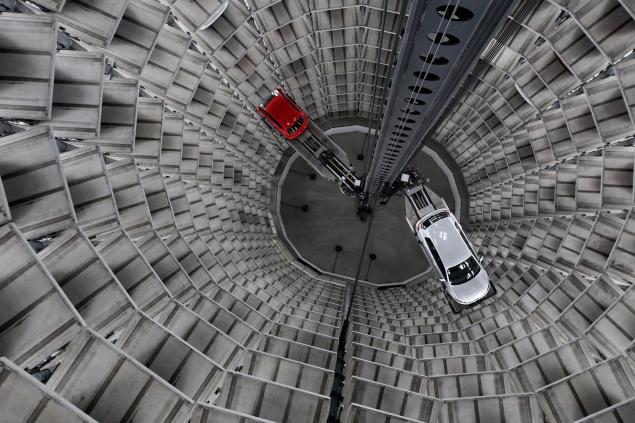 Each tower is 60 meters in height.Each of them fits 400 cars.The towers are connected to the Volkswagen factory 700-metre underground tunnel.Automatic conveyor system delivers the car from the factory to the basement of the towers.From there, they also automatically raise to the desired level of mechanical "robots".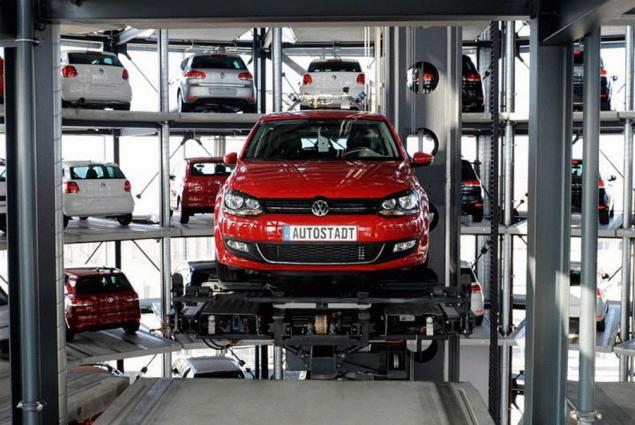 Then the cars are put in the right "cell" or, conversely, remove them from there at a speed of 2 meters per second.When a customer buys a car in the "Autostadt", the machine is removed from the cell and transported to the customer in "virgin" form.Thus, buying a car in the "Autostadt", you receive it in its original form, straight from the factory.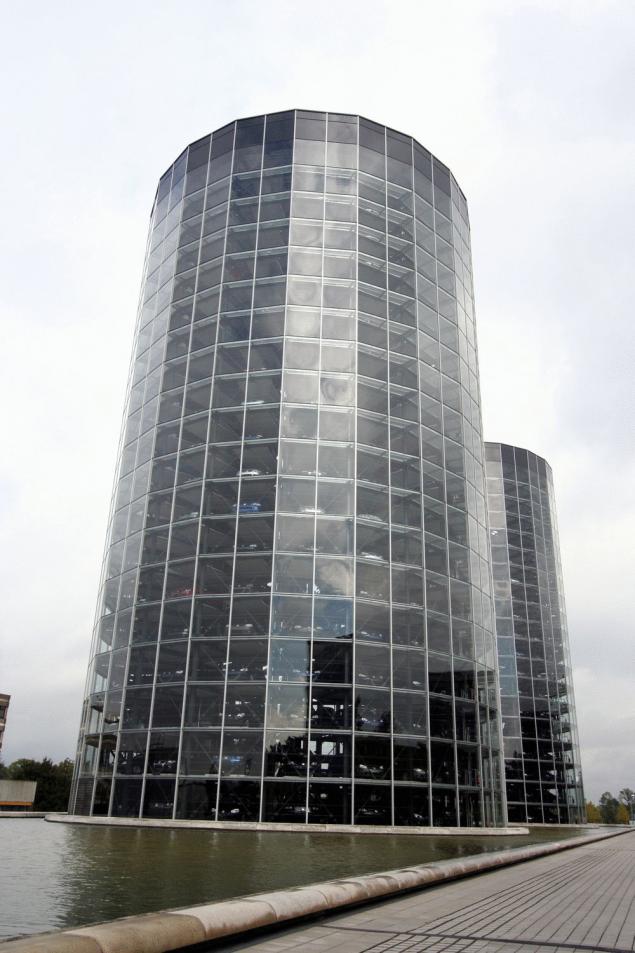 Source: /users/155