Autostadt could appear only in Germany (in Europe alone something for sure) - this is where car culture developed an incredibly high. In the first year Autoshtadt visited by about 2 million people.
The company initially did not have a commercial purpose - only promotion and popularization of the Volkswagen Group motoring as such. The creation of a grandiose museum complex have invested 430 million euros, which is comparable with the cost of developing a new model from scratch.
Place is very well chosen - right next door at the very first VW factory on the outskirts of Wolfsburg, on the banks of the river and close to the largest train station.
At the entrance to a huge central pavilion, visitors are welcomed with a huge balloon in the running line. Such installations and other special effects accompany viewers everywhere to continue.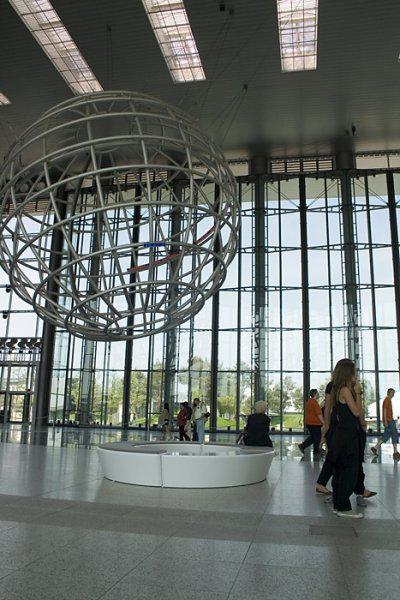 Under this huge red structure - a pizzeria where you can get your own pizza recipe.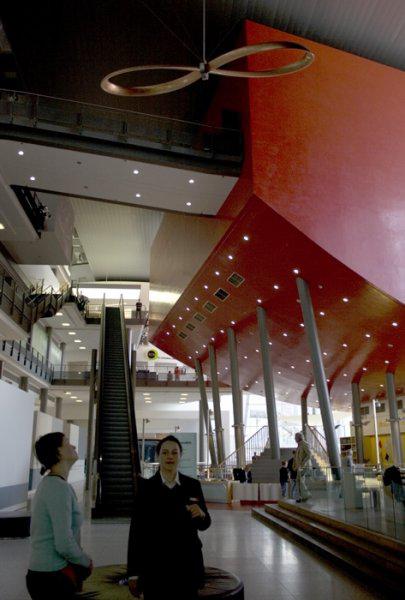 After a hearty lunch, we did not dare even to ask about the purpose of these gizmos. However, everything is clear.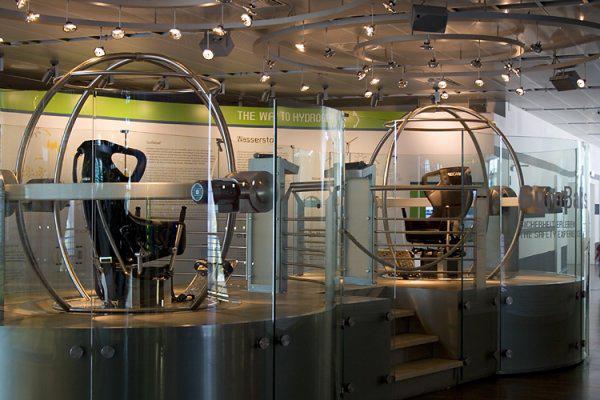 What can be seen from the escalator? On the track with cones younger children chase on the pedal typewriters, and further, where the white cabinets, older children try themselves as engineers.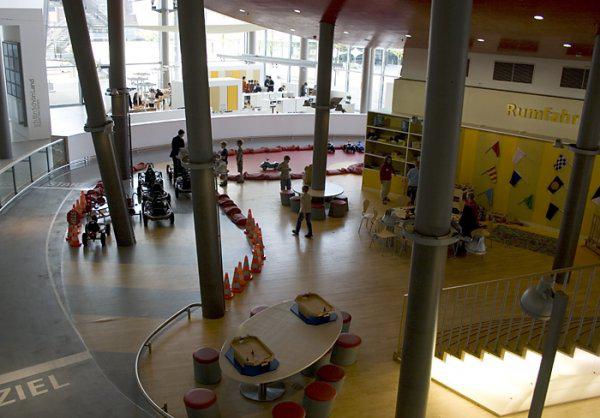 You want to learn how to turn sketches into cars? Here is one of the most important stages: plasticine layout Tiguan in full size on the one hand plastered with a special film stretching and therefore becomes like a real car.