The most popular working place for the employees of the headquarters Atlassian — stairs with wide steps in the center of the former warehouse building, converted to office through the efforts of Studio Sarah Willmer Architecture.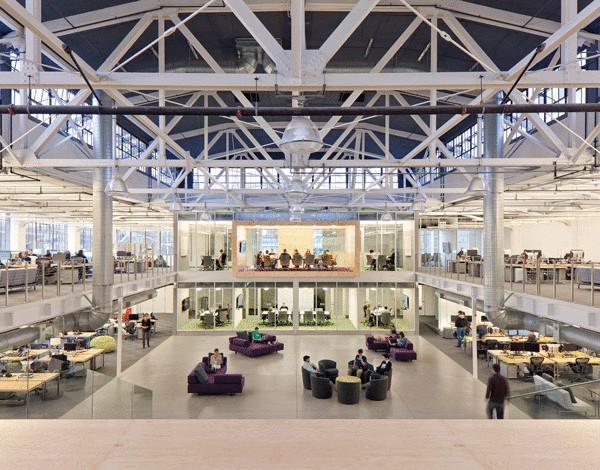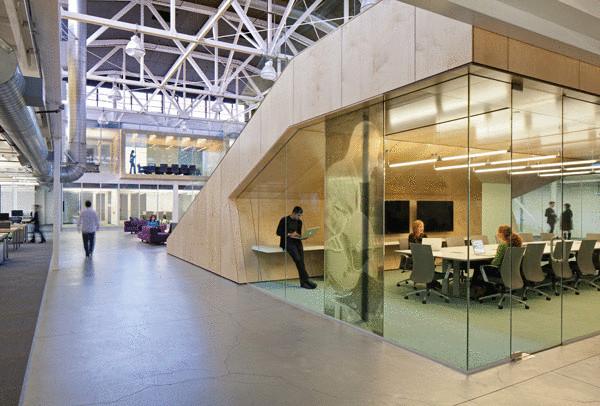 The new headquarters of the company, engaged in the development and release of innovative software, located in the Central part of San Francisco. The production facilities are located in nearby Silicon valley. The architects Sarah Willmer reconstructed under the office of the former warehouse of 4,000 square meters, double-height space with a high ceiling, rectangular on plan, no deaf walls. It is flooded with light from Zenith Windows, a ribbon encircling the perimeter of the upper part of the facade of the former warehouse. Left without finishing metal beams, trusses and supports, forming a roof layer and emphasize the industrial character of the interior.
The interior is divided into three functional zones. The edges are two duplex built-in design in painted steel frames. One of them is a block of negotiation, consisting of six peruse through rooms. Significant areas of glazing to Express the main principle of the company is full transparency in relations with partners and customers.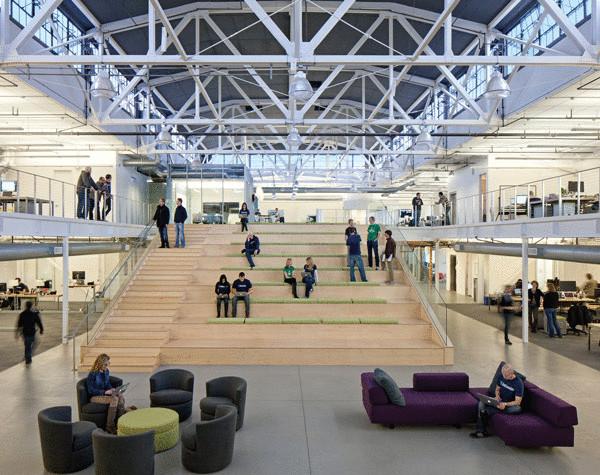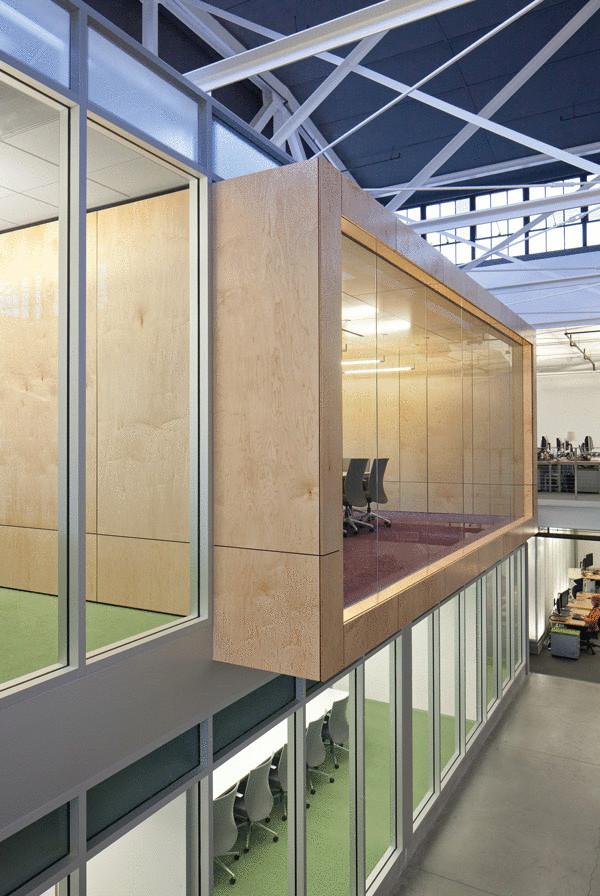 The second block is reminiscent of a sculptural object, a wooden triangular prism with a wide angled face. The left, lower side of this sloping plane is a normal staircase with wooden steps leading to the mezzanine floor. And right, large part solved in the form of terraced space, vaguely reminiscent of a Roman amphitheatre. On the back side of the plywood prism glass. Inside it is a room for General meetings, presentations of new products and so on.
In the center of the planned arena is a spacious loft with a freestanding sofas. It is associated with the space under mezzanines and side galleries of the upper level. This is mainly auxiliary facilities – kitchens, cafeterias, game rooms, colorful booths to communicate via Skype and so on. The office has 150 employees, a favorite of the working area which was "amphitheatre", which was mentioned above. Sitting on the ledge, you can take a relaxed posture (even to settle) is not something in the Desk chair.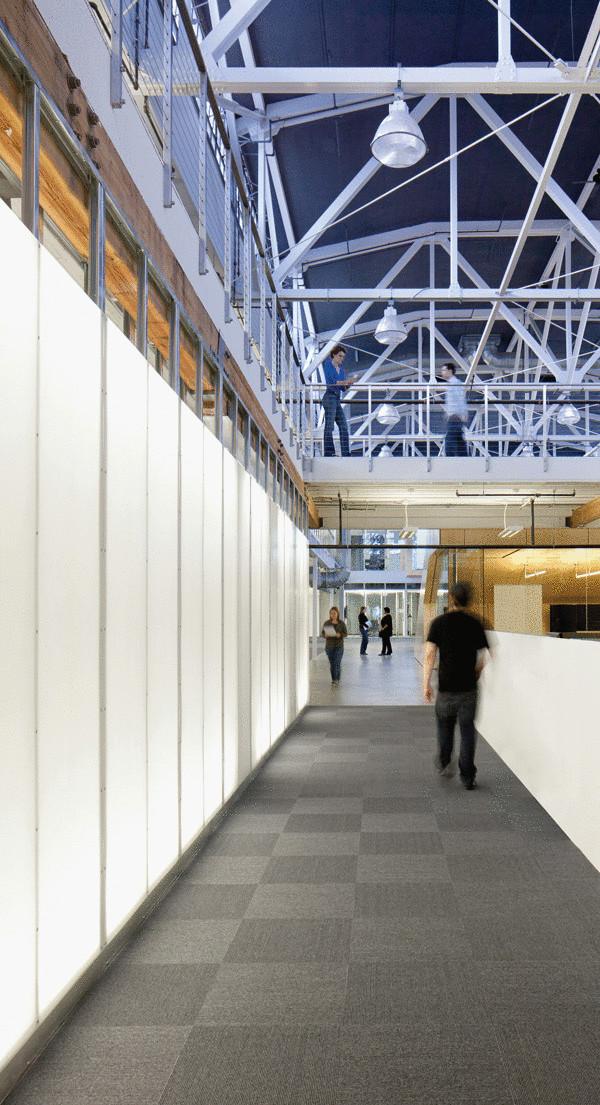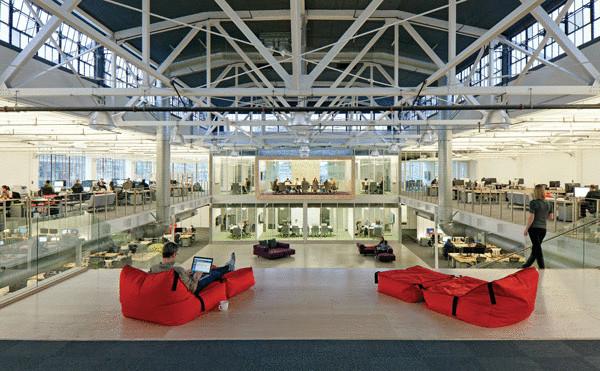 Source: /users/104