Recycling rubber waste and end-of-life rubber products, until recently, consisted mainly in crushing, compaction of the granules and the manufacture of various surfaces — mats, walkways, etc. any technology generating a new high-grade material did not exist.
Scientists from the Fraunhofer Institute have managed to develop new high — quality materials-thermoplastics modified with the use of elastomeric powder (the crushed remnants of rubber).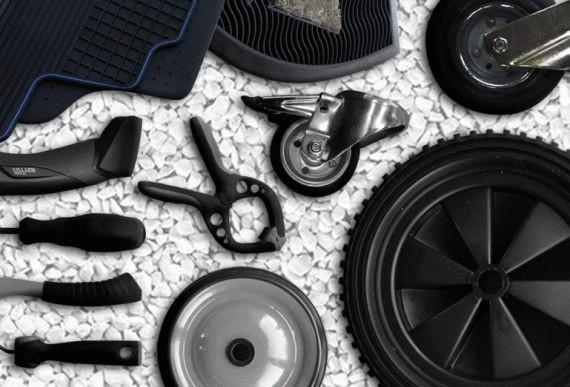 Every year, the world spent tens of millions of tons of rubber. From it produce tires and other rubber products, the service life of which is limited. The lack of efficient processing technology has led to the fact that today, the rubber waste is treated only as raw materials for secondary minor products. The work of German scientists can dramatically change the situation.
The goal of research scientists of the Fraunhofer Institute in Oberhausen became a systematic analysis of elastomers in powder and pellets to determine how they are used as functional additives in plastic and optimize the recycling of rubber waste.
Holger Wack (Holger Wack), Damian Chintaman (Damian Hintemann) and Nina Kloster (Kloster Nina) to date has developed three types of modified thermoplastic elastomer based powder (elastomer powder modified thermoplastics, EPMT), characterized by different hardness.
Generally the process of receiving the new material. At the initial stage, large pieces of rubber waste pelletized to a particle size of less than three millimeters. Then the particles are cooled with liquid nitrogen and ground into elastomeric powders. The powder is added to the molten thermoplastic material.
The new material contains up to 80 percent residual rubber and can be easily processed as conventional thermal plastic, molding and extrusion. EPMT can be used for production of complete products at the end of the service life can be recycled.
The mechanical properties obtained from the EPMT products largely depend on the process of grinding waste rubber and bead size. Depending on customer requirements using elastomer powder can be obtained a material having these or other properties. For example, the best fit to the absorption of impact energy, if we are talking about the suspension parts, or providing the greatest friction, which is important for materials of automobile tires.
Possible applications EPMT is quite wide. Created by scientists modified plastics are already used in industry as a test material. Along with industrial customers, the employees of the Institute study the possibility of replacement of conventional plastics.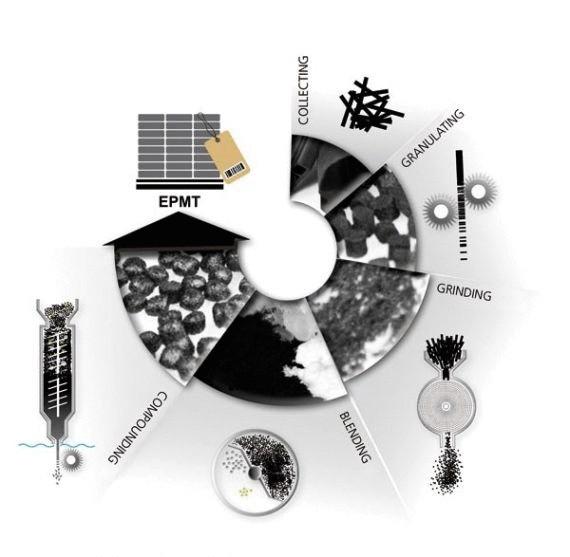 The installation, created in the Fraunhofer Institute, can produce up to 100-350 kg elastomeric plastic per hour. Scientists have a holistic system approach and continue to study the entire production chain, from education and accounting rubber waste to collection, shredding and recycling in EPMT. Close contact with customers at all stages of this chain gives an opportunity to choose the most effective mode of processing and to configure the production process to the requirements of the consumer. To introduce a new plastic in the production of the company founded Ruhr Compounds GmbH.  
Source: /users/104