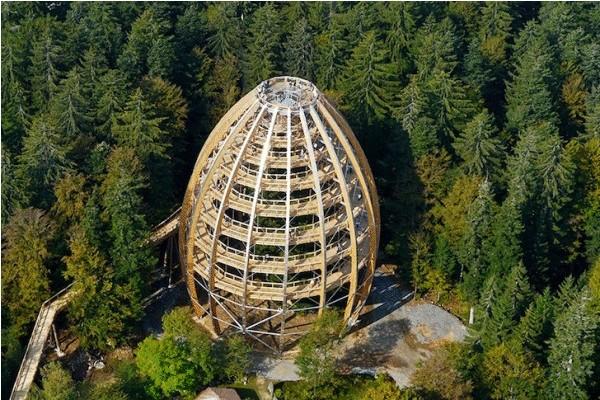 Who wants to see the world from a bird's eye view, worth a visit in Germany, on the world's longest road, which is inside the giant egg. The Treetop walkway is situated in Neuschönau amid the impressive scenery of the Bavarian forest National Park.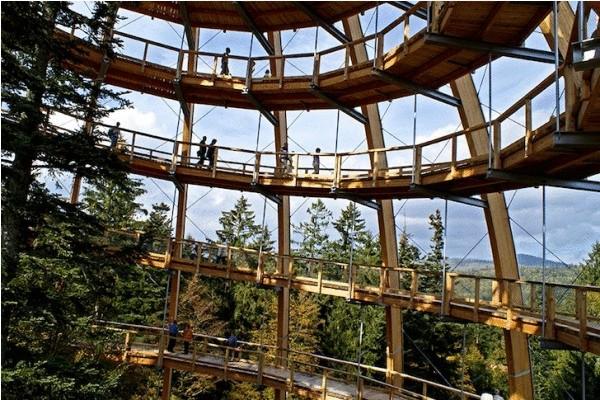 The Treetop walkway is different for traditional Park avenues the fact that it rises above the earth at 44 meters in height. As planned by the architects alley is shaped like an egg, inside which is a huge Christmas tree, and thanks to the design of this unusual alley on the lookout, you can climb even the people in wheelchairs. The Treetop walkway is a wonderful opportunity to spend a weekend with the whole family.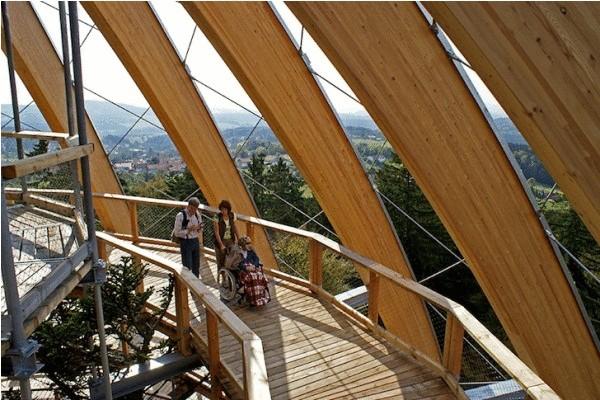 Treetop is located in the Bavarian forest National Park and is considered a "safe adventure" that offer Park visitors. Security is provided by a wooden fence and transparent net. Those Park visitors who do not have enough adrenaline, you can climb to the observation deck, using wooden and rope ladders that are available at three levels.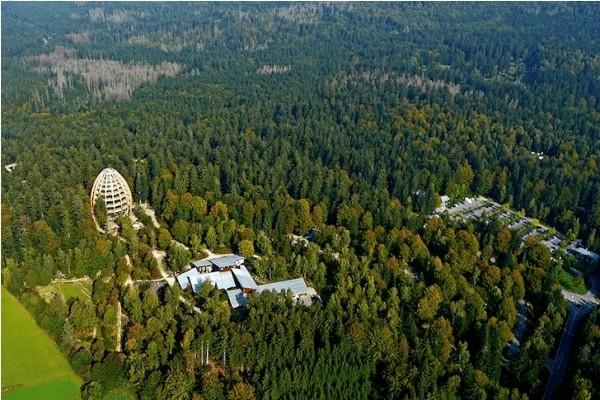 When visitors have on the viewing platform, a kind of flat platform in front of them with amazing views of the mountains Lusen and Rachel, Bavarian forest and the Czech Republic. On a clear day you can even see the Northern Alps.
Source: /users/78