Mariinsky Palace — one of the most beautiful palaces of Ukraine. The impressive building in Baroque style built in 1750-55 by the project architect. B. Rastrelli for Empress Elizabeth Petrovna, who personally chose the place for it.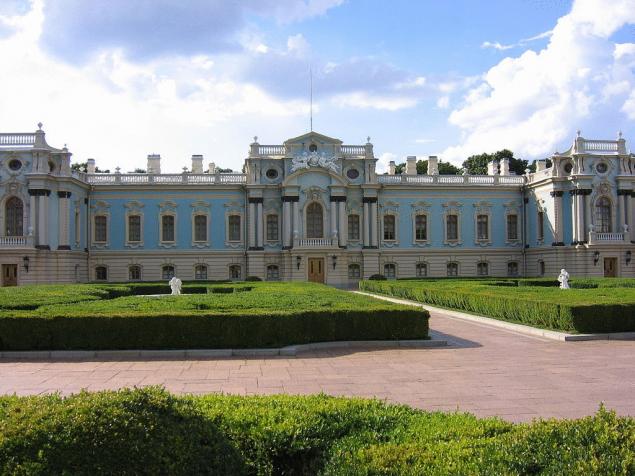 Mariinsky Palace was built on wonderful, wonderful and convenient location – easy to get to the shrines of Kiev-Pechersk Lavra. At different times during visits to Kiev in the Palace stayed the high nobility and Royal family. The first of the ruling nobles in the Mariinsky Palace was visited by Catherine II in 1787 during a trip to Tauris.
The Palace represented a composition of three buildings, two-story Central space and two one-story side wings, in which an extensive area is occupied by the Palace courtyard, the decoration of this architectural ensemble was a Regular garden (founded by Peter I), with its hothouses and greenhouses. The first floor was stone and there were service rooms in the left wing lived a servant, and to the right were the kitchen, bakery, pastry. On the second wooden floor was occupied by 28 of the state rooms, decorated with colorful tapestries in gilt frames, furnaces lined with blue tiles, the floors was made of precious wood. The dwelling is decorated with artistic furniture and decorated with numerous mirrors. The facades of the Palace were painted with ochre, and stucco white-washed Palace has gained a solemn look.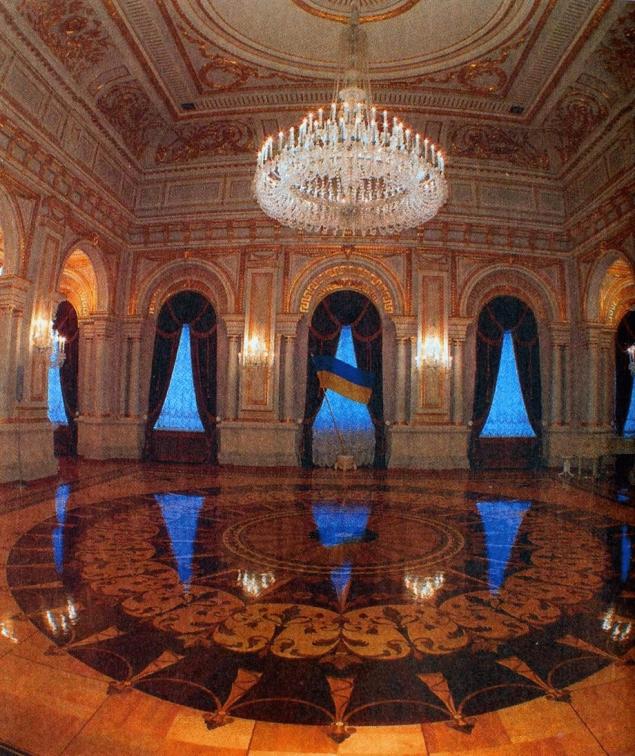 Throughout the long history of this landmark building was repeatedly reconstructed. In 1870 after a fire destroyed a wooden second floor, built the second stone floor. And in 1874, the Palace was Maria Alexandrovna – wife of Tsar Alexander the Liberator, which has proposed to build a Park near the Palace. Subsequently, it was in her honor was named as the Mariinsky Palace.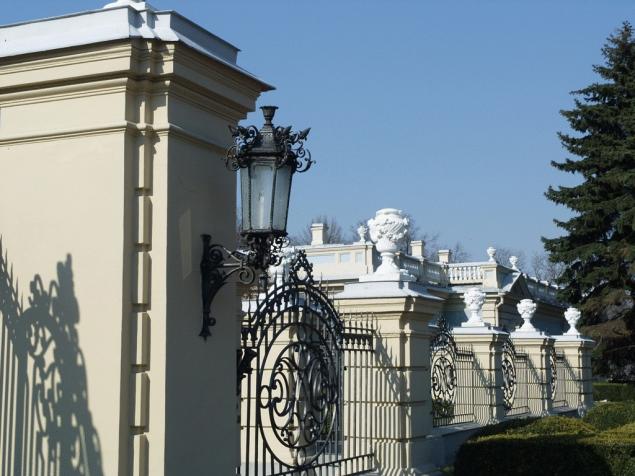 After the proclamation of Ukrainian independence in 1991, the Mariinsky Palace was used as the official residence of the President of Ukraine.
Source: /users/155