Modern man is already difficult for anything to hit, because it is surrounded by incredible magical digital devices powered only by solar energy. Despite the fact that it seems like all possible ideas lighting has already been invented, this handsome fixture is still able to make you surprised.
Developed by scientists from the University of science and technology of Shannxi (Shannxi University of Science & Technology) lamp is called Clip sunshine in it (Attach the solar light) is a clothespin with two panels on two of its opposite sides. The first panel, the solar, during the day it collects solar energy to a second, led light panel, can subsequently glow in the dark. Energy is transferred from one panel to another using some simple contacts in the form of rings surrounding the Central cylindrical connector of the clamp. The lighting is switched on with a miniature touch switch located on the rear side of the light panel.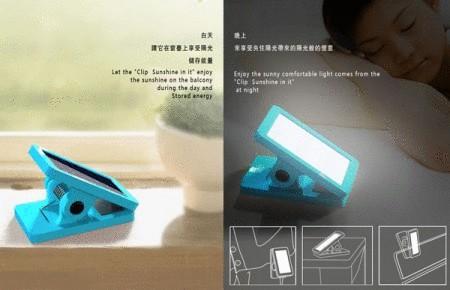 Of course, this lamp is able to illuminate large spaces, but it still shines bright enough for its size. The dimensions of this device is extremely compact: the panel length is 95 mm, width 55 mm, height of the instrument is 65 mm.
This device is versatile: it can be put beside the bed as unobtrusive nightlight, but nothing prevents to take it with you, for example, camping and trailers to backpack in the daytime to charge with sun light and in the dark to use as extra lighting source. An additional advantage of this device would be the installation of a USB port that have the ability to recharge from his mobile device that would be useful not only in places lacking conventional power socket, but just to save energy.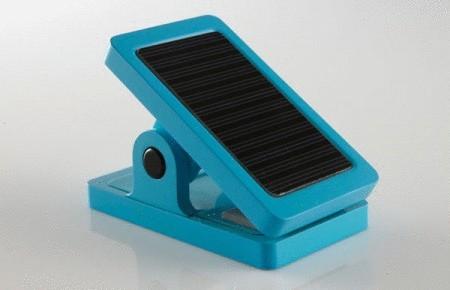 Source: /users/104