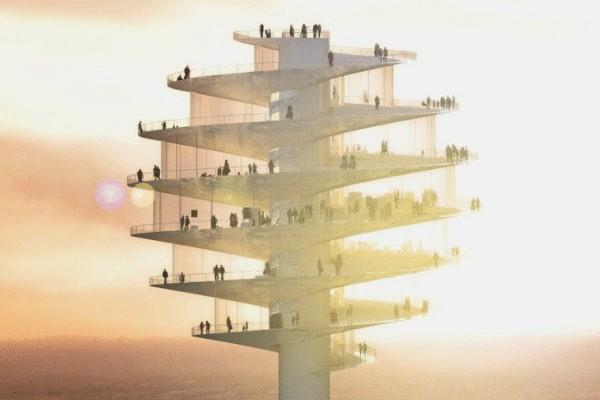 Project giant observation tower in Phoenix presented to the Danish architects. The tower height of 430 feet is crowned by a huge ball inside of which spiral are viewing platforms and places to stay. The Phoenix project developers claim that the tower can even be seen from space, and visitors will be able to enjoy the amazing panoramas from a great height.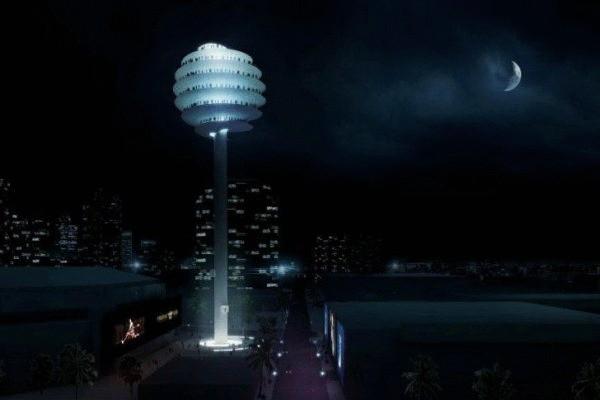 The observation deck, which is developing in Denmark, unlike other such facilities, which are located in large cities, in itself will be an architectural landmark and will combine different technologies of solar energy and other innovative eco-technologies. Tower Phoenix will be in the heart of the city, where museums, Convention center and sports arena. The tower is 430 feet consists of a concrete core crowned by a spiraling sphere.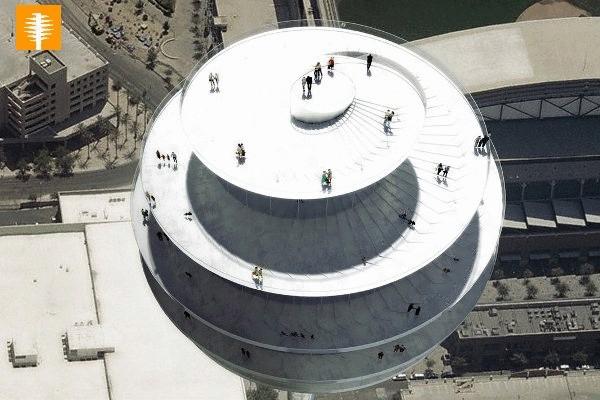 Visitors enter the observation deck through the entrance at the bottom of the tower by Elevator, and travel in the area at their own pace. In addition to viewing platforms, which offer wonderful views, there is a terrace, a bar, a café, a nightclub as well as a space to host art exhibitions and cultural evenings. Phoenix will be a great landmark in the town and local attractions. Not spared developers and "green" technology. The project involves the use of such energy efficient technologies as led lighting and solar energy utilization.
Source: /users/276