An unusual building has recently been opened in the canadian city of Montreal. The new structure comprised the head office Quartier des Spectacles and got a digital title, 2-22. The office was designed by the architectural firms Ædifica and Gilles HuotArchitect. During the construction were taken into account the latest environmental requirements. Now the city has another attraction that attracts tourists and giving impetus to the development of local business.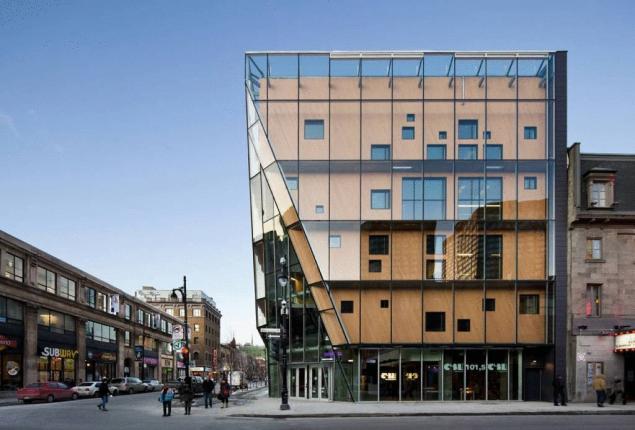 At first glance at the building catches the eye with its double-wall. But this is not the only item that you notice immediately. Look also attracts "cut off" the bottom corner, where the entrance to the building.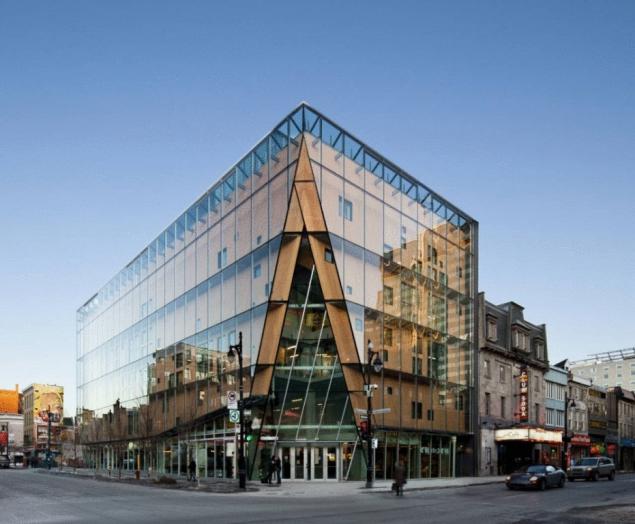 Interior finishing is made mostly of wood. The building has lots of Windows, and different sizes. The size depends on the purpose of use that goes out the window. So, in the exhibition halls of the window have a small size. This is done in order to make it easier to adjust the lighting in the room(for example, when the presentation on the projector). Working space on the contrary – there is plenty of natural light through the large Windows.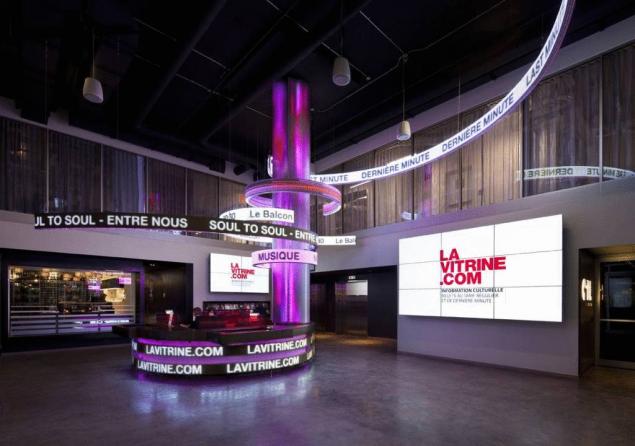 Exhibition halls are lit with small Windows, which makes it easier to control their illumination. Working in the same room, the light coming through the large Windows.
Source: /users/155