On the territory of Yaremche there are many unique places to see with your own eyes. Namely, wooden restaurant-Museum "Hutsulshchyna". It is a striking example of folk umarstva in Western Ukraine, built in 1965, This restaurant is one of the best in the Hutsul style. Tour this unusual place will be unforgettable surprised by the design of the wooden house, built without a single nail, according to the principles of Hutsul architecture.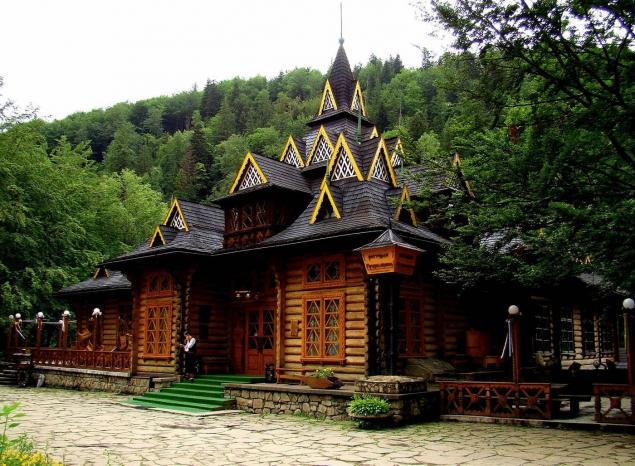 Its uniqueness and singularity of this object is bound to the architect Ivan Bondarchuk, an expert in such matters. Exterior design and the interior of the restaurant is different from all previously seen memorable design, which was based on a filigree woodcarving. The building itself resembles a Hutsul house of the late XIX century.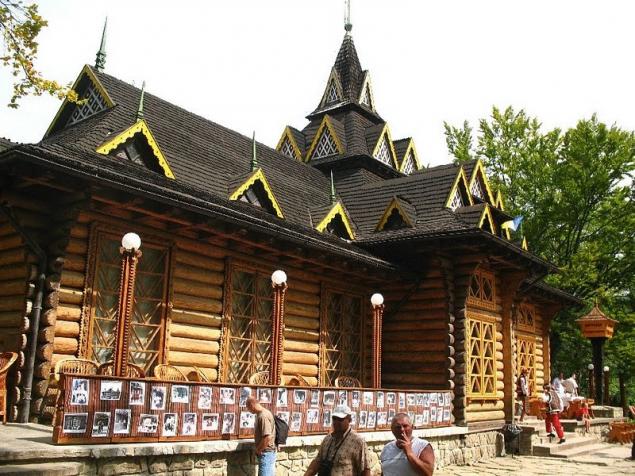 Decoration of premises used Ukrainian folk life, things from the lives of ordinary people, old furniture. There is also a summer area with views of the river Prut. The restaurant "Hutsul" can be found in the small tourist town of Yaremche, not far from the main tourist sites of the city — the famous Probiy waterfall and a souvenir market. The tour immerses each visitor in the atmosphere of Ukrainian folk culture, and gives a good mood and vivid emotions, and live Hutsul music will only help.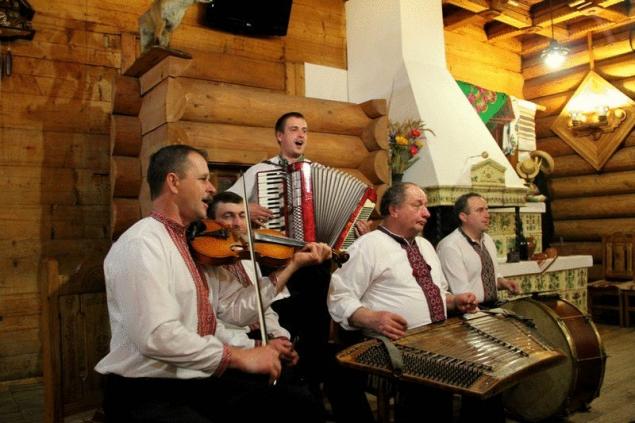 Can't the resist traditional Hutsul cuisine, which always pleases the guests with its unusual, colorful and dissimilarity to everything else that's auditioned before.
Source: /users/117