The concept of "urban agriculture" has found its embodiment in reality. In the Swedish city of linköping started the construction of the world's first "vertical green home" of the skyscraper, intended for cultivation of agricultural plants.
According to UN estimates, by 2050 the world population will increase by 40% and reach 9 billion people. 80% of this huge amount of citizens. The density of the urban population will increase significantly, which will cause problems with the supply of the inhabitants of the cities food. Their delivery to the cities threatens to become a serious issue.
The idea of the company Plantagon is to bring the places of production to places of consumption. The concentration of production in one place will allow you to quickly introduce modern technology and increase efficiency will enable use to grow plants night electricity and water are available in the city, will reduce costs and will reduce the burden on the environment.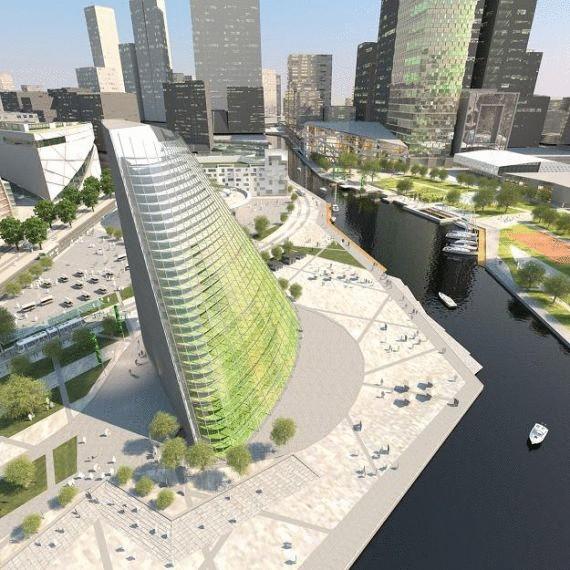 In fact, the "vertical green house" – a huge multi-level greenhouse, focused on rational use of energy. The inclined facade of the 54-foot structure is intended to compensate for the lack of sunlight in a temperate climate. Inside the building will house a manufacturing and research fields. It is planned that it will take several harvests annually.
The project was developed and implemented by the joint efforts of companies Plantagon and Sweco. As appropriate will involve other partners. According to representatives of the companies, their object will be as focused on the use of renewable energy.
The original figure of investment in the project is 200 million Swedish kronor, or about 30 million U.S. dollars. The completion of works is scheduled for the second or third quarter of 2013.
It should be noted that attempts to implement large-scale agricultural production in urban structures in a concentrated area were undertaken and earlier, but on urban projects, it has not yet moved. A vertical green house in linköping is a real breakthrough in the future.
The beginning of its construction became possible thanks to the innovative position of the Swedish government, announced the implementation of the concept SymbioSity considered by officials as a guarantee of sustainable and effective urban development. The essence of the concept in preserving the environment at the same time saving money by combining urban infrastructures and benefit from synergies.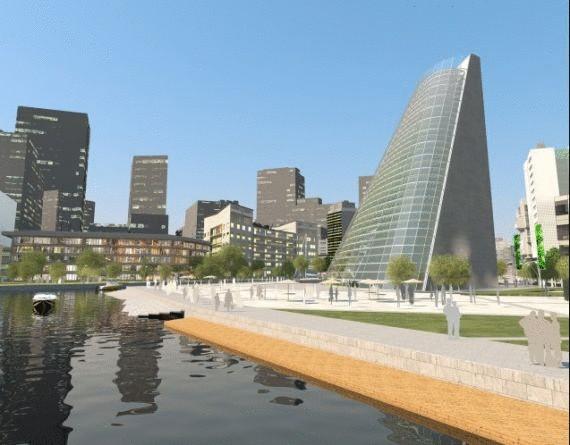 Source: /users/104