This ultra-compact 3D printer, XEOS fits in the smallest space, which exclude the possibility of accommodation of larger printers, as well as large CNC devices and lathes. The task that receives this innovative printer are executed by the robot hands that allowed to reduce the amount of printer by 66% compared to the smallest available its analogue, currently available on the market. With this 3D printer, you can create and test directly from its surface.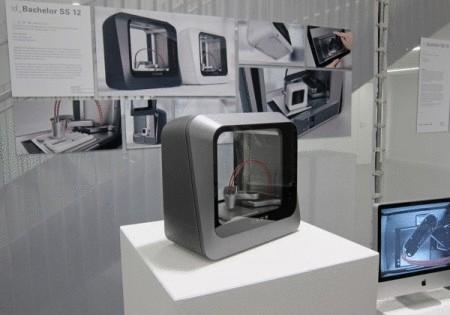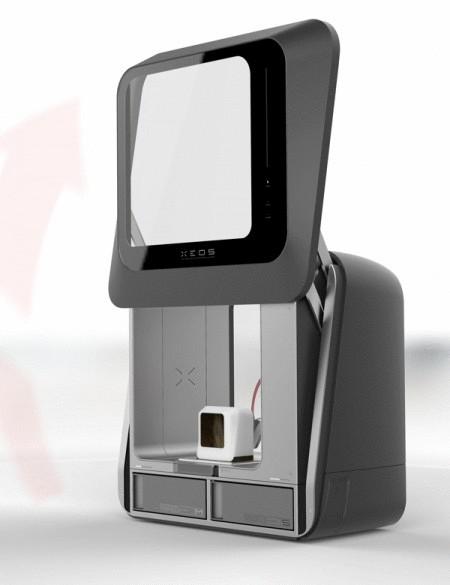 This bachelor project designer Stephen Reichert (Stefan Reichert) from the University of Wuppertal in Germany has a truly incredibly compact size: just 48 cm (width) x 44.5 cm (height) x 25.5 cm (depth). Actually it is compact and is its only difference from other similar devices.
Minimalistic appearance and two pass-through Windows allow you to follow the process and enjoy the way the object appears literally out of nothing. All his design is simple and intuitive controls. From the outside the device has only one hardware button, which allows you to simplify management and to avoid overloading the functions.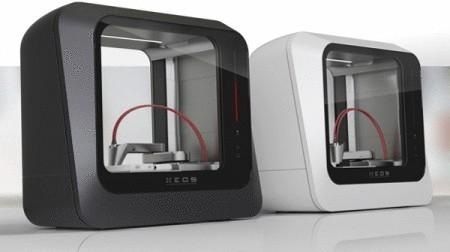 For ease of use, it has step-by-step technical support for Mac/PC and Pad, by connecting via Wi-Fi. Proposed software is able to help to understand all the subtleties and nuances of even the most inexperienced user.
The printer automatically enters sleep mode after 15 minutes of inactivity and wakes up when it receives a new task. A large led status bar provides the user with visual information about the progress of printing, but due to the rather large size, all clearly visible even from across the room.
Of course, this is another technological breakthrough that will allow each person to have in your home 3D printer, and in the future, maybe even download stuff from the Internet. However, this is most likely the solution to only one problem – the inaccessibility of such devices for ordinary people because of the size, but the cost of such equipment is likely still yet exorbitant.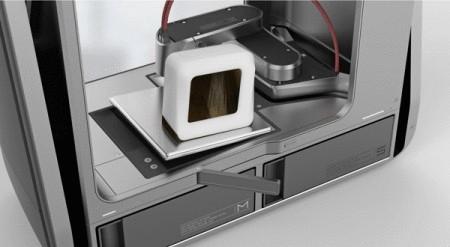 Source: /users/104