What everyone wants at work? Of course, to soak in his warm bed. But the bed and work things are not compatible. It is believed until, until the table bed from Studio NL. This office table which converts to a flick of the wrist in a comfortable bed. Now you have the opportunity to curl up under your office Desk.
All you have to do is just pull the table down and drop the facade, this will move the mattress. All cozy and comfortable bed ready. Can only get a blanket and a pillow. For them in the table, there are special hidden compartment. The table is equipped with a reliable mechanism for transformation. Whereby the table top remains stationary and you do not need to remove things from the table.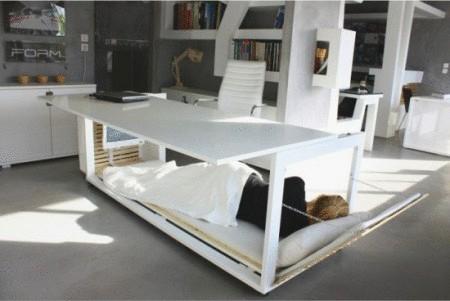 Just imagine the average working day lasts 8 hours, including 2 hours you slept quietly,...what more could you ask for....!
The table is assembled and disassembled in a few minutes. This will save you time and make it so that your boss doesn't notice.
At first glance, the table bed is no different from ordinary office Desk. And no one in the right mind would think that a few seconds can turn into a bed. With its contemporary design it will fit perfectly into your interior.
It is made of high-strength wood, which means that it is not so easy to break and it will last you a long time. The cost of this miracle is quite small and will be affordable for almost every one of us. Though I will agree a full and healthy sleep is really priceless...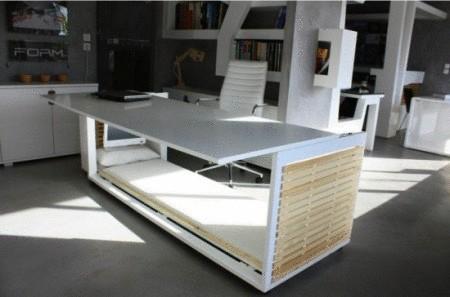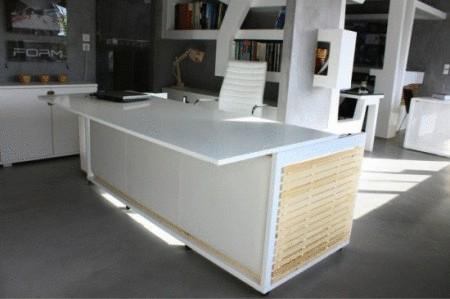 Just imagine you come to work rested and refreshed. You are cheerful and full of energy. And the entire evening at your disposal...
The main problem is that not every employer will agree to buy his subordinates such tables. However, they themselves would not refused to NAP another hour or so at the workplace. Perhaps these tables will soon show up in every office.
Source: /users/104