Lately the heroes of our news have repeatedly been these smartphones higher price segment, as the Samsung Galaxy S IV, Sony Xperia Z, HTC One and many others. It is time to evaluate all the advantages of the cheapest mobile phone in the world.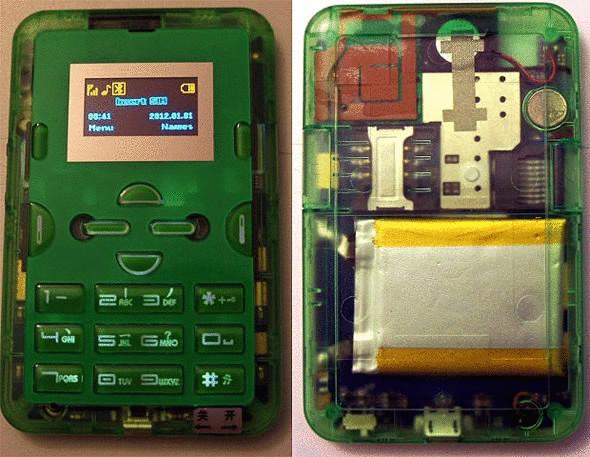 Most probably thought about the Nokia 105, but this time the title of the cheapest phone got a little-known Gongkai cost only $ 12. Of course, the device does not and it is the most efficient processor or a flexible display incredible size, but it is equipped with a wireless module Bluetooth, display type OLED modest size, USB ports and even boasts of a music player.
Based Gongkai is 32-bit processor operating with a frequency of 256 MHz. The amount of internal memory is an impressive 8 MB. It should be noted that the Gongkai phone has a slot for a microSD card. A housing in which is enclosed a mobile phone Gongkai, half-transparent, so no need to call on the help of specialists from iFixit to take a look at the filling this miracle. The cost of mobile phone Gongkai native of China is only 12 dollars.
Source: /users/740