Samsung has announced readiness to start mass production of smartphones with flexible screens that will make mobile devices thinner, lighter and almost crashproof.
According to reports close to the sources Samsung's first such device, for several years being developed under the code project Youm, should be ready before July 2013. The heat of the fire add the rumors about the ready-made Samsung phone with 5.5-inch OLED display that the company showed at the January electronics show CES-2013.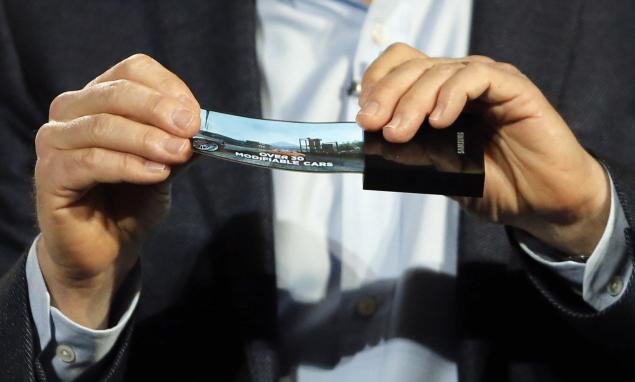 Unlike traditional LCD screens, which are backlit from behind "back" or on the perimeter of the display light bulbs, OLED displays has its own light source. This makes them thinner and lighter than traditional screens and thus, such a display does not require a protective glass. The screen may be made of a polymer plastic or even metal foil.
A couple of years ago, at CES 2011, Samsung has already demonstrated this technology in a malleable 4.5-inch screen, which was the thickness of only 0.3 mm and is bent into a cylindrical shape without breaking.
Source: /users/413